Running in the Kansas City winters and now since 2015 in the Colorado winters, I've had my fair share of slips on the ice. Which lead me to testing out different running traction devices. First up was Yaktrax because it was cheap and well known, so let's dive in to a review.
Is this the best option?
How does it fit? How does it work?
I've spent over half my running life dealing with winter conditions. Which means I've learned about the best winter running shoes, but also know that some days you need even more traction. My biggest goal at this point is to avoid injuries so I can continue to train consistently!
That means I need to both stay on my feet and to ensure that I don't use something which will change my gait. The second part is something that often gets overlooked. So we're going to explore to Yaktrax and other snow running traction devices. Let's see what will work best for you.
Yaktrax Review
Yaktrax is a natural rubber traction device you pull on over your existing running shoes with steel spikes or steel coils for running on the snow and ice.
Coming in different sizes they're easy to pull on or pack to take with you. This allows you to swap them out on different days or remove them entirely, which is not possible when you spike your own shoes for winter runs.
TIP: Don't put them on inside the house unless you want to scratch your floors.
There are three different types of Yaktrax for runners:
What are Yaktrax for?
Winter running is first about figuring out how to dress for the temperature and second about learning how to stay up right in all the different snowy conditions.
Traction devices help with the second part of the equation.
Usually road runners will grab them to provide additional grip in icy conditions. They'll increase your stability to prevent slipping and falling.
You can wear them for running
You can wear them for hiking
You can wear them shoveling the driveway
Honestly, they're simply removable spikes to help on slippery surfaces.
Of all the different running shoe winter spikes, Yaktrax is the most affordable with a long history of testing behind it. But does that make it the best?
Can you run with Yaktrax pro?
Yes you can. However, my experience was that I felt far less confident in the entirely coil option than running with full spikes.
When I would hit ice patches the coils didn't dig in, but rather slid with me right across the ice. I'd say keep them for heavy snow pack style running.
That being said some people like the coils:
It's a more comfortable fit than spikes.
You aren't worried about them becoming dull.
They provide plenty of grip on fresh snow.
If you are on a run where you might go from snow to concrete it's not as jarring as spikes.
Yaktraks' run combination style gives both spikes and coils for what they dub unbeatable traction.
How to wear them?
You'll place your heel in to the rubber strap and then pull the front up over the toe of your shoe. Note there is a left design and a right design, so they will best fit the sole of your running shoes (or boot).
This will leave you with the adjustable velcro forefoot which you then attach across the top of the foot to create comfortable and snug fit.
They come in Small to XL so you can find the size that should most easily slip on and stay put.
My old ones were just a rubber upper without the performance strap and I never had an issue with them coming off.
Other Winter Running Traction Devices
When running on just snow, I often think a better option is just to pull on trail running shoes.
That alone will provide additional grip, stability and often be more waterproof.
However, as soon as there is a chance for ice whether that's black ice or simply that the snow as melted and frozen over, I want the additional traction.
Yaktrax are a lightweight, budget friendly, good traction option for road running winter months
Icebugs are running shoes with small spikes built in that my friends in Alaska swear by and having tested them, I concur. If you'll be doing a ton of running where ice is possible I'd invest in a shoe.
Kahtoola Microspikes are a little more expensive and intended for icy trail hikes/runs, what I would consider a better option for running is the EXOSpikes. It's a similar studded rubber style, but might provide some additional ice traction. (THIS STYLE IS MY PREFERENCE.)
Other options exist with double link chains, but again those often feel more like for hiking than running. You don't want to get heavy or mess with your stride.
And of course none of these are meant for deeper snow.
Then you need to move on to a cross training day and learn to snowshoe!
FINAL TIP
You DO NOT want to wear any kind of spike on dry surfaces like bare asphalt or concrete. First is the sound, but second is simply wearing down the device and changing your stride.
Looking for more winter running and gear guides?
Other ways to connect with Coach Amanda
Instagram Daily Fun: RunToTheFinish
Facebook Community Chatter: RunToTheFinish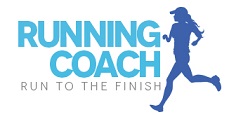 Sign Up to Receive a Weekly Newsletter with Top Running Tips and Laughs