Over the last decade plus of coaching, myself and my team, I have helped a lot of runners prepare for runDisney races from a 5K to the Dopey Challenge.
It's always a blast putting together the training plan and figuring out the logistics for ramping the body up for the weekend's back-to-back race challenges. We have a lot of experience making that happen.
But having finally completed a runDisney race at Walt Disney World Resort, I now have a new bevy of tips to impart! Thanks so much to Enterprise for giving me this opportunity.
Why people love runDisney?
There are a lot of answers to this question and some of our athletes, like Stephanie, who have done a TON of these races would probably sum it up by saying "because they're fun!"
Here are a few more key reasons:
Races feel really inclusive to all paces, all bodies, all ages
It's less serious due to the atmosphere and the costumes
Chance to see the parks in a different way
An excuse to experience a little Disney magic
How many runDisney races are there?
The actual number of races seems to change a little each year, but there's far more than the big weekend in January when folks do the Goofy Challenge, Dopey Challenge and the Walt Disney World Marathon.
The Dopey Challenge is doing a race each day: 5K, 10k, Half Marathon and Marathon.
For example, in March was the runDisney Springtime Surprise Weekend which had a 5K, 10K, 10-miler and a challenge if you completed all three. Meanwhile there's also the Disney Wine and Dine Half Marathon Weekend and the Disney Princess Half Marathon Weekend.
What's included in your race fee?
Your race entry does not include entry to any of the parks. But you will be able to park for free prior to the race because the parks are not open yet.
The following are included:
The race itself (plus on course support)
Race shirt
Race medal
Finish line food (banana, drink, a few other things depending on the theme)
Buses to and from the resorts
13 Beginner runDisney Tips
Putting on both my coaching hat, my runner hat, and my love to travel hat, I've got a few key tips that I think will ensure you a fun time. Whether this is your first race ever or simply the first one you've done like this,
Let's work through things in order!
#1 Expo
About a week prior to the expo, you will get an email that you need to screenshot. This is your entry pass to the expo and necessary to pick up your bib.
When you registered and created an account, it also asked you to login and sign a digital waiver. If you have not signed that waiver, you won't receive that pass. This is all outside of the My Disney Experience App.
The runDisney Health & Fitness Expo is always held at ESPN Wide World of Sports Complex.
Parking is free here
You'll see signs that easily guide you through the expo
Stop 1 is to pick up your bib
There you can look through all the vendors (it's still a large expo compared to most races)
Stop 2 in the next building will be your race shirt
On the way out you can go in to a third building for other merchandise
#2 Race Photos
If you have the My Disney Experience app, then you can connect your race bib to easily see any of the photos after the race. They are posted faster than any event I've ever participated in!
You'll need to know the code for the race and your bib number to link the two.
Here's where to find your race code:
Currently the options given to purchase your photos are either all your Disney photos or just your photos from one day. If you're doing the parks that day, you can get several other fun group photos and buy the entire day for $79.
#3 Character Photos
One of the reasons people do these races is to stop and take photos with characters!
Anticipate lines, but know that they move quickly
Photos are being taken by the pros for PhotoPass
Running in a group will allow one person to dash ahead to get in line
One person can go figure out who the characters are at that stop
The first characters you come across may have the shortest line
Lines get longer as the race continues because people realize they haven't stopped yet for photos
#4 Your Own Photos
Races all start after park hours, which means it's likely going to be dark for most of the race. To get photos of yourself, wait till you hit areas where there are a lot of street lamps, or you can dart to a side angle near some characters which I may have done.
Do not be afraid to say hi to other runners in costumes and ask to take their photo. 99.9% of them are THRILLED because they loved taking the time to create such awesome costumes!
#5 Wake Up Time
The one area I was nervous about was the 3:30AM wake up. Especially since my body would think it was 1:30AM.
But it's race day! You get up, the adrenaline gets pumping, and you just go.
#6 Start Line Parking
I'm always nervous about driving to races and finding a massive line of cars. But the runDisney team are experts at handling cars and transportation, so this was super smooth.
Having our Enterprise rental car was so convenient and a big relief as we worried about potential rain. I knew we could hang in the car if needed!!
After parking, plan for roughly a 30-minute walk from your car to the start corrals.
If you have family supporting you and not running with you during the race, there are bleachers where they can hang out and wait for you to finish and entertain themselves with a few food trucks.
#7 Bag Check
When you pick up your race shirt, you'll be provided with a clear bag that you can use for bag check at the start line. The process is super easy.
You'll see trucks lined up with signs. Give your bag to a volunteer and go run the race!
Post-race, as you exit the line for your complimentary banana, you'll see the gear check signs and find the same truck. Showing them your bib, you'll then have your sweat free gear back.
#8 Starting Groups
After entering the race area, we found TONS of porta potties. Literally I've never seen a race where I didn't have to wait in line until this one!
You'll then see each starting group marked. Someone is at the entry to try and keep people going where they should.
Your starting group is marked in the top corner of your bib (no one mentioned this to me!)
Anticipate that there is a WIDE range of paces in your starting group.
If you're hoping to run more than walk, get there early enough to work your way to the front of your corral, and be precise in your planned finish time.
#9 Start Line
In my past races, each corral was its own wave and that's what I anticipated here. However, we found that within each corral there ended up being 4-6 starting waves.
This was fun because you got to see fireworks each time, they had great announcers and music to keep things lively.
Also, this was truly key because much of the course is narrow and without those waves it would have been impossible to run.
#10 Remember the Focus is Having Fun
While I know a number of our runners have had PRs at these races, that's more of a bonus than the focus. Instead of worrying about pace, dial it back.
This is a great chance to remember that you LOVE to run. And everything about these events is designed to keep things fun. From the costumes of your fellow runners to the characters on course.
Letting go of pace means you'll be less frustrated in areas where the course narrows or you find yourself behind a group gong a bit slower.
#11 Costumes
I've done a few Halloween races in costume, but really not many in my two decades of racing. This however felt like I would truly regret not putting together something!
I mean see point 9!
It's so much fun to see everyone going off of the race theme or simply creating costumes that make them happy. The level of joy and the fun they add to your photos is pretty cool.
Read my big tips on running costumes >>
#12 Dodging and Weaving
If you're walking or run/walking, that's awesome! It's a great way to do any race. But follow the lead of so many experienced runDisney runners and raise your hand to indicate you are transitioning from a run to walk.
This allows anyone behind you to avoid running in to you as you slow down. If you can also move to the side that will help you feel like you are less crowded and easily transition to walking.
We made a game of the entire thing and turned it in a fun fartlek workout. We'd find an opening and dash ahead for a while, then slow down to recover or take some photos.
#13 Balloon Ladies
If you're on the tail end of things, watch for the balloon ladies. If they catch up to you, then the race is over.
They are keeping at 16-minute/mile pace and are designed to be the final people to cross the finish line. So if you're worried about being last or the character lines are getting long, just keep your eyes open for the balloon ladies.
Don't worry they are super nice. If you end up with them initially, they'll try to encourage you along to stick with them and finish the race.
Eventually, if you're unable to do so, a sweeper van will pick you up and take you to the finish.
BONUS TIPS
A few extra things to think about if you are hitting the parks!
After finishing the race, we hiked back to our Enterprise car and dashed to the hotel. We had clothes laid out and some food pre-packed, so that we could snag super-fast and refreshing showers then get on our way!
All the tips about arriving to the park for early entry are 100% accurate.
Since we were staying on property at Disney's Port Orleans Resort, we entered Disney's Animal Kingdom Theme Park at 7AM and Disney's Hollywood Studios before 8AM.
In each case, we were able to get through the top 2 most popular rides before there were any lines. After that we could slow down and simply take in the parks and all the incredible details.
David's thrill at Star Wars: Galaxy's Edge was equal to seeing the animals at Disney's Animal Kingdom Theme Park for me.
Overall, I had an amazing time running the races and spending time at the park. Once again thank you Enterprise for providing me with an opportunity that will be so memorable to me.
*Opinions expressed are solely my own and do not express the views or opinions of Enterprise. It was great to partner with them for this race experience.
Looking for more running tips?
Other ways to connect with Coach Amanda
Instagram Daily Fun: RunToTheFinish
Facebook Community Chatter: RunToTheFinish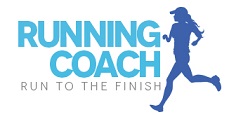 Sign Up to Receive a Weekly Newsletter with Top Running Tips and Laughs