There are so many different types of running shoes out there–zero-drop, trail shoes, stability, neutral–it can be daunting to know which is the right shoe to choose for your style of running.
The great thing about all of that variety is it actually serves your body really well.
Utilizing different shoes through a running shoe rotation, helps to prevent injuries and let's bet honest just provides a better reason for buying another pair when we want to.
The right type of running shoe based on the running surface, your personal preferences, and body mechanics can prevent injuries, but also simply feels better.
For example, did you know that as we get older we lose the fat pads in our feet? So yes, you may suddenly enjoy running in a cushioned shoe a great deal more than before.

That's ok!
Your feet will change. Your running will change. Allow your running shoes to change.
This guide to running shoes will help you understand the different types of running shoes available and help you understand how to go about selecting the right one for you.
What to Look for When Picking a Type of Running Shoe
When looking at a wall of running shoes, it's a glorious but confusing place to be. First, we all simply have preferences based on appearance that we have to either embrace or ignore to truly get the right fit.
I cannot strongly enough recommend going into a running store to try on shoes. RUN AROUND in them and get a feel for how your body responds to them.
I can probably sit here and make a big list of all the little things we can consider when picking the right type of running shoes. But, as a running coach, it's important for me to mention the ones that are essential.
Other things, such as looks and color, are secondary. Running can be a great or a not-so-pleasant experience based on how you feel while running, and a lot of that has to do with your running gait and shoes.
Based on this, as a runner, I'd recommend focusing on three main criteria:
Surface Needs
What type of surface are you going to be running on is the first factor to consider. This will determine the broad shoe category to look into and narrow down options significantly.
Running shoe features will change based on surface, e.g. trail running shoes will have extra features that may be different from road running shoes.
Type of Foot
The type of foot you have is going to be a big factor in determining the type of shoes you should pick. There are different types of running shoes for different types of feet. Understanding the shape of your foot will help you figure out the type of running shoe that's right for you.
Additional Motion Needs
The last thing to consider is whether you have any other motion needs that you want to address or not. This is the part where we can dig deeper into specific needs or goals you might have, or if you're looking for additional cushioning, etc.
Types of Running Shoes (Based on Surface Needs)
As we discussed earlier, there are many different factors that will affect your decision in picking the right pair of running shoe for yourself.
In general, there are two different categories you'll need to pick from to help you determine the right type of shoe for you.
First, we need to look at the type of surface you'll be running on.
You absolutely want to have different shoes for different purposes and once you know the surface, then you can look into the additional details like arch support and forefoot cushion.
Let's look at each one by one:
Trail Shoes
Trail running shoes are designed to provide more traction in the mud and snow, protection from roots and rocks, and power up steep inclines when running on more rugged terrain and slippery surfaces.
Outsole has thicker lugs for increased traction on dirt, looking for things not to hold on to rocks
Generally stiffer than road shoes, providing support as the foot moves side to side
Often has additional waterproofing, making them less breathable
Some trail shoes have a rock plate for additional foot protection
Cross-country shoes would be a small subset of trail shoes as they have some features that help them to remain lighter and aren't built to be quite as rugged for rocky trails.
Road Shoes
Road running shoes are designed for use on man-made surfaces like pavement, multi-use paths, treadmills, tracks, and sidewalks.
This is one of the broadest categories in the different types of running shoes. The majority of runners fall into the road runner category.
There are many different types of road runners, ranging from an occasional jogger to a 5k racer to a serious marathon runner. Similarly, there are various types of road running shoes.
Most are made to be highly shock-absorbent in order to protect your joints when running on asphalt, sidewalks, concrete, or pavement. The flatter, smoother outsole creates a level surface for the pavement.
These shoes are generally more lightweight with less durability in order to keep the weight down. As a result, they're more flexible and quicker to dry with a mesh upper.
Track Shoes
You can certainly wear regular road shoes for track workouts. But if you want to compete in track meets, you may want a pair of spikes or racing flats.
These shoes, also known as track spikes, are optimized for short-distance running and competitions.
Spikes are much stiffer shoes, owing to the actual plastic or metal spikes embedded in the front half of the shoe for increased traction. Sprinting will be easier if you have more support on the balls of your feet.
Track spikes provide more traction for speed on the track and they're super lightweight. Depending on your preferred distances, there are different spikes that are better suited for sprints vs longer races like the 1500m+.
Spikes are designed to grip a track in any weather, including heavy rain. Metal needle spikes, for example, are smaller and slightly sharper for standard tracks, whereas cross-country spikes are larger and heavier to last longer over more varied terrain.
These are the lightest weight items in each category, usually weighing less than five ounces. When you need every second you can get, this will help you get up on your feet with less effort.
While ideal for cross-country or track, they offer little cushioning for extended wear.
Soles feature a set of pins, or spikes, that grip the track
Super, super lightweight shoes with almost no cushion for shock absorption
Not made for high mileage
Three Most Common Types of Running Shoes (Based on Foot Type)
The next factor for us to consider is the type of feet you have and what type of running shoe corresponds to that.
People often think there are just three types of running shoes: neutral, stability, and motion control.
But that's not really correct any longer as we start to look at things like heel drop or even the plushness of the shoe and of course the new carbon fiber shoes.
The 3 commonly known types are designed to position the foot in a neutral stance to limit injuries and increase efficiency. What we're referring to here is pronation while running.
Stability
Neutral
Motion Control
While others simply offer a variety of personal preferences for speed, amount of cushioning or fit. If you are getting injured frequently then it's worth doing a running gait analysis to see if your stride is the issue or changing shoes might help!
Also remember that as shoes breakdown they will change your form. So it's important to know how long running shoes last!
Neutral Shoes
Your typical running shoes are neutral training shoes. They are the most common running shoes you'll come across.
These shoes are intended for runners with neutral pronation, which means your foot rolls inward naturally by no more than 15%, and your ankles and legs are properly aligned
You may notice that neutral running shoes have a curved or semi-curved last.
This is because the shoes have a lot of cushioning, which helps to reduce the pressure on the joints, that is your feet, ankles, knees, and hips, by absorbing the impact of footstrikes and reducing the pressure on the joints.
In general, neutral running shoes contain more cushioning in the heel, compared to the arch because weight is distributed more evenly. They feature softer midsole support for runners who have minimal to no pronation.
Neutral shoes have no built-in support because your body weight is evenly distributed since the entire foot makes contact with the ground.
For neutral arches, there is nothing to correct. Therefore neutral shoes don't include the motion control features of corrective shoes. This can make them a bit lighter.
Moreover, this makes the neutral running shoe lighter making them ideal for tempo runs and interval runs.
However, if you are a runner who overpronates or supinates (underpronates), neutral running shoes may cause foot or ankle pain. This is because the neutral running shoe does not provide the necessary support for the pronation style.
This is the type of shoe we recommend for MOST runners
You'll have a wider variety of options with neutral shoes
Here you'll start to look at heel drop (12mm is great for Achilles issues, while 8mm is better for most runners)
Now you can also start to evaluate whether you like a lot or a little cushion
Stability Shoes
Stability running shoes are designed to correct overpronation in runners. Pronation refers to the inward rolling of the ankle as it hits the ground.
Overpronators tend to run with flat feet or have weak hips, which cause their feet to roll inward.
Over time, the excessive pronation can lead to injuries like Achilles tendonitis, Shin splints, IT band syndrome, and Runners' knee.
Remember ankles and feet are meant to move some, so you may pronate a little, but not need a stability shoe
Stability shoes often feel firmer and lack that cushioned feeling
Stability shoes are often over-recommended to runners who actually need to work on hip and glute strength
Try alternating a neutral shoe with a stability shoe when you are working on strength and moving away from a shoe correcting your imbalances.
Although stability shoes and neutral running shoes share some characteristics, they also differ from one another. These shoes have supportive features built into the midsole, such as a medial post or guide rails.
The medial post is made of denser EVA foam which is a harder foam than that used to cushion the shoe. It is intended to provide support while slowing the rate of overpronation during your gait cycle. For decades, it has been the traditional method of adding support to shoes.
These supportive features help keep your foot in a neutral position. For runners with mild to moderate overpronation, stability shoes with this design are a great option. However, the drawback of these shoes is that they are slightly heavier.
Guide rails are a newer support technology available in some brands. Two pieces of firm foam or plastic are attached to the inside and outside of the heel. Typically, the firm foam or plastic is thicker on the outer edge, which reduces the amount of outward heel movement.
The goal of the guide rails is to keep your knee moving in a natural way by preventing your shin and heel from rotating too much, which is called overpronation.
✅My preference is to steer you towards a Hoka Running or Walking shoe because the taller platform provides support without changing your natural motion.
Motion Control Shoes
Motion control, or high-stability shoes, are designed to provide extra support for runners with flat feet that weigh over 180 pounds.
They are the most stable running shoe for severe overpronation and are fitted with a dense foam and reinforcement in the arch.
Only go to this type of shoe if you've had consistent injuries, or have a specific foot or leg abnormality that is altering your gait.
The heel will be relatively stiff and the shoe pretty straight in shape.
The outsole has a wide base to provide more stability for heavier runners.
Motion control shoes tend to weigh more than other running shoes.
Motion control running shoes are the least common type of shoe as more and more manufacturers are moving towards neutral shoes.
Which Type of Shoe is Best for Running?
I've already told you we prefer neutral running shoes, but from there we more different types of running shoes to breakdown in your selection.
I've already told you we prefer neutral running shoes but from there we more different types of running shoes to break down in your selection.
These are the additional features you can opt for. Let's look at them one by one:
Cushioned Shoes
A cushioned running shoe can run the gamut from a light foam to plush like you are walking on a pillow (the Hoka Bondi!).
The level of cushioning really becomes a personal preference. But there are some benefits to runners who may supinate.
Supination means a runner lands on the outside of their feet and might be someone running with high arches, which can cause injuries such as ankle sprains, shin splints, calluses, and bunions.
Super plush shoes are great for recovery runs
Something too plush can lead to low back pain if it causes you to relax your form too much
Most shoe models will have an indicator as to what the level of cushion is compared to their other models

Maximal Shoes
Thanks to Hoka One One many brands are now creating their own version of a maximal shoe. Largely defined as a shoe with a much taller cushioned base…well they look more massive.
But in fact, are generally lightweight due to that cushion.
If you're starting to run after an injury or are worried about joint wear, maximal shoes may be for you.
Maximal shoes actually provide more stability due to the larger base
They are not by default super cushioned, they still have levels of cushion
Most have a lower heel to drop, which we also recommend (10mm-6mm)
The stack height is what makes them taller, not a bigger heel to toe drop (great example by Run Repeat below)
I've seen no evidence that these shoes break down faster, which I saw reported elsewhere. Most have the standard roughly 500-mile running lifespan that most shoes do.
Check out my Hoka Vs Asics comparison to see how the two styles match up.
Minimal and Zero-Drop Shoes
Made popular a decade ago after the release of Born to Run low and zero drop shoes feature a 0mm to a very small 4mm drop from the heel to the toe of the shoe.
Zero-drop means the shoe is flat and is often compared to running barefoot.
A shoe with a 4mm drop means the heel is elevated 4mm above the heel. Traditional running shoes can have a drop of 8mm-12mm.
The concept is that with less cushioning between your foot and the ground, you have more awareness, which improves balance, strengthens the feet, and prevents heel striking.
Zero-drop shoes are ideal for runners who suffer from ball of foot pain (metatarsalgia) or prefer their shoe's cushioning to be level.
Beloved by many runners, but causes injuries for tons of runners
Don't make a 100% switch to this type of shoe, do it gradually
Larger foot shape allows the toes to splay naturally, reducing foot injuries and deformities
Very little cushioning in the true barefoot styles like Vibram Five Fingers
Altra Running and TOPO shoes are a great option to go low,while still getting the cushion.
They aren't right for everyone and they require a transition period to avoid injury.
See my detailed Altra Running Shoe Reviews>>
Carbon Fiber Shoes
Newest to the market, these have actually been in development for quite some time.
The main concept behind the carbon plate running shoes is that they improve running efficiency by increasing energy return. There is some debate about how much energy return a shoe can provide before being considered a mechanical aid.
Nevertheless, thanks to the technology used in carbon plate racing shoes, you can now run with more energy and comfort thanks to the ultra-light responsive foam that cushions your feet as you log the miles.
These shoes are extremely lightweight, weighing between 5.3 and 6.6 ounces. With these shoes, runners of all distances have set new world records.
This video gives you a good explanation of how carbon fiber shoes work and why they should not be your every day running shoe.
Can Any Shoe be a Running Shoe?
Yes. But should it is the real question and the answer to that is often no.
We want the support, the cushion and the wicking provided by a true running shoe. It's going to keep our knees happier and prevent blisters.
Part 2: How To Tell if a Running Shoe Fits Properly? Understanding things like width, toebox and feel.
Looking for more running shoe guides?
Other ways to connect with Coach Amanda
Instagram Daily Fun: RunToTheFinish
Facebook Community Chatter: RunToTheFinish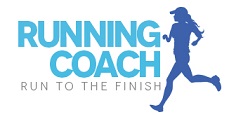 Sign Up to Receive a Weekly Newsletter with Top Running Tips and Laughs