**Updated December 2017
Did you know that RunToTheFinish started way back in 2007?
Did you know since then I've published over 2,000 posts?
Did you know that roughly 2million blog posts go live daily around the world?
Over the many years, I've seen many great blogs start and great blogs die and not so great blogs sink before they ever got afloat. It surprises most people to realize just how much goes in to creating content that others will enjoy reading or find valuable. I certainly didn't start out providing much value! My posts were 100-200 words of blathering about my run with stamp sized photos and Twitter wasn't even a thing!!
I get asked a lot what other running bloggers or fitness/health related blogs I am a fan of. The truth is two-fold: I don't read as many blogs as I used to and there are so many wonderful blogs I couldn't even remember them all!
A few lists that I'm happy to be part of and will guide you in the right direction as well.
Scroll down for fitness and healthy food focused bloggers.
Running Bloggers
Clearly this is not an exhaustive list, but it should be a list of bloggers who are posting regularly with content that is useful, interesting, funny or motivational with a general focus on running.
I've divided the list among those who focus mostly on informational content (similar to RTTF) and those who tend to share mostly updates on running/race reviews and motivation from the see I can relate perspective.
Informational Style Blogs

Allie – VitaTrain4Life
Angela  – Happy Fit Mama
Angie – Cow Girl Runs
Beth – Shut Up and Run
Brian – Pavement Runner
Carlee –Carlee McDot
Carmy – Run Carmy Run
Charlie – The Runner Beans
Christina – The Athletarian
Colleen – Live Free and Run
Debbie – Coach Debbie Runs
Diz – Diz Runs
Heather – Relentless Forward Commotion
Hollie – Fueled by LOLZ
Jen – Running With the Girls
Jess – Race Pace Wellness
Jess – Little Miss Runshine
Jesse – Fallout Fitness
Jessica – rUn Lady Like
Jill – Run Eat Snap
Julie – Running in a Skirt
Laura – This Runner's Recipes
Lauren – Breathe Deeply And Smile
Lisa – RunWiki
Marcia – Marcia's Healthy Slice
Mary Beth – Tutus and Tennies
Matt – The Runner Dad
Matt – No Meat Athlete
Megan – Runners Guide to WDW
Nick – Dr Nick's Running Blog
Nicole – Fitful Focus
Patty – Reach Your Peak
Rachel – Running on Happy
Ray – DC Rainmaker
Sabrina – Running Brina
Steve – Science of Running
Suz  – Suz Lyfe
Runners Connect
Make sure these #running bloggers are on your must read list!
Click To Tweet
Personal/Running Updates
Amanda – Too Tall Fritz
Amy – Running Escapades
Angela – Marathons And Motivation
Ali – Ali On The Run Blog
Coco – Running With Perseverance
Courtney – Eat Pray Run DC
Cynthia – You Signed Up for What
Dani – Weight Off My Shoulders
Deb – Deb Runs
Dorothy – Mile Posts
Doug – Rock Creek Runner
Elizabeth – Elizabeth Color
Emily – Sweat Once A Day
Erika – MCM Mama
Evann – Evann Clingan
Heather – Marathon Momma
Janae – Hungry Runner Girl
Jason – Salt Marsh Running
Kaella – Kaella on the Run
Karla – Run Karla Run
Kathryn – From Dancing to Running
Kate – SoCal Runner Gal
Katie – Hungry Runner
Katie – Moms Little Running Buddy
Kristen – The Concrete Runner
Kristen – Run Away with Me
Laura – 50 by 25
Laura – Mommy, Run Fast
Lora  – Crazy Running Girl
Marie – Running Myself Together
Megan – Elbow Glitter
Meredith – The Cookie ChRUNicles
Michelle – NYC Running Mama
Michelle – Running with Attitude
Mindy – Road Runner Girl
Monica – Run Eat Repeat
Nancy – Little Fancy Nancy
Natalie – Nat Runs Far
Rachel – Running Rachel
Sally – Sweat Out the Small Stuff
Sandra – Organic Runner Mom
Sarah – Picky Runner
Sarah – Run Far Girl
Steff – Run with Steff
Steve – Run Bulldog Run
Theodora – Preppy Runner
Tina – Fuel Your Future
Wendy – Taking The Long Way Home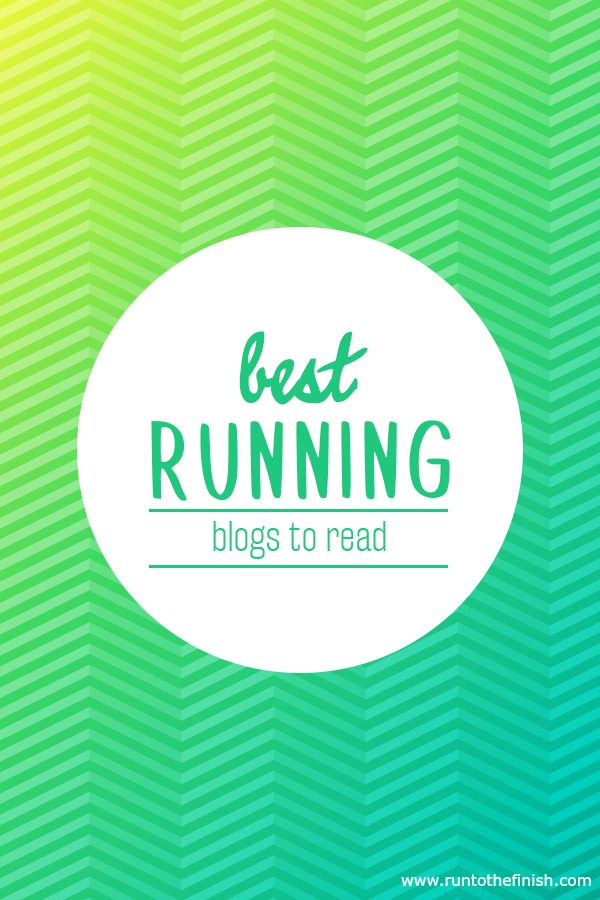 Fitness Bloggers
Many of these bloggers also run, but they do a lot more cross training or talking about general fitness information.
Adam – Born Fitness
Allie  – Vita Train 4 Life
Amy – Living Life Truth
Angela- Eat, Spin, Run, Repeat
Anupriya – Mom on the Run
Ashley – Healthy Happier
Ashley  – A Lady Goes West
Ben – Ben Greenfield Fitness
Beth – Sublimely Fit
Brie – Lean And Clean Brie
Carla – Carla Birnberg
Carly – Fine Fit Day
Charlotte and Emma – Lunges and Lycra
Christine – Love, Life, Surf
Dai – Dai Manuel
Davida – The Healthy Maven
Erin – Beets Per Minute
Gina – Fitnessista
Heather – FitAspire
Heather – Just A Colorado Gal
Jen – Burpees for Breakfast
Jen – J Pabst Fitness
Jen – Pretty Little Grub
Jennifer – The Fit Fork
Jess – Blonde Ponytail
Jessica – Hello To Fit
Jill- Jill Conyers
Julie – PB Fingers
Julie – Girl On the Move
Katie – Acktive Life
Katie – Katies Fit Script
Katrina – Katrina Elle
Kellen – A Cup of Kellen
Kerri – FitViews
Kindal – Lifting Revolution
Laura – Chronicles of Passion
Lee – Fit Foodie Finds
Lori and Michelle – Purely Twins
Michelle – Fruition Fitness
Mindy – Just a One Girl Revolution
Nellie – Brooklyn Active Mama
Paige – Trainer Paige
Phaedra – Blisters and Black Toenails
Reneé– Bendiful Blog
Sarah – The Fit Cookie
Steve – Nerd Fitness
Suzi – Confessions of a Fitness Instructor
Tamara – Fit Knit Chick
Tara – Treble In The Kitchen
Tina – Carrots N Cake
Need motivation to eat right or get your sweat on?? Checkout this list of top bloggers! #fitness
Click To Tweet
Healthy Eating Bloggers
Running is made better by great food, so I tried to pull out some of the great places I find recipes alongside fitness motivation. You might notice a great deal of RD's or nutritionists on this list and let's be honest that's great news!! It means when they tell you something is sugar free or gluten free or a great recovery snack it really is.
Anne – fANNEtastic Food
Alisa – GO Dairy Free
Alison – Fueling For Fitness
Amelia – Eating Made Easy
Angela – Oh She Glows
Arman – The Big Man's World
Brie – Lean, Clean Brie
Carly – Fit Living Eats
Chrissa – Physical Kitchness
Danae – Recipe Runner
Emily – Emily Kyle Nutrition
Kelly – Eat Yourself Skinny
Kristin – Iowa Girl Eats
Kristina – Love and Zest
Laura – Joy Food Sunshine
Lindsay – Cotter Crunch
Lindsay – The Lean Green Bean
Liz – I heart Vegetables
Sarah – A Whisk and Two Wands
Sonali – The Foodie Physician
Taylor – Food Faith Fitness 
Do you have a must read blogger?
Do you read blogs besides health/fitness?
Other ways to connect with Amanda
Instagram: RunToTheFinish
Facebook: RunToTheFinish
Get new posts via BlogLovin