The best running blogs aren't just a diary of runs, but someone who provides either information as a running coach or the stories that you make you go "OH MY GOSH THAT HAPPENED TO ME!" and hopefully we learn from those moments together.
**Updated 2021: A lot more blogs have disappeared an in an interesting twist many of the running blogs that remain informational are all written by men. Makes me proud to still be standing in such a competitive space!

Did you know that RunToTheFinish started way back in 2007?
Did you know since then I've published over 2,000 posts?
Did you know that roughly 2million blog posts go live daily around the world?
Over the decades, I've seen many great blogs start and great blogs die and not so great blogs sink before they ever got afloat. It surprises most people to realize just how much goes in to creating content that others will enjoy reading or find valuable. I certainly didn't start out providing much value! My posts were 100-200 words of blathering about my run with stamp sized photos and Instagram wasn't even a thing!!
I get asked a lot what other running bloggers or fitness/health related blogs I am a fan of. The truth is two-fold: I don't read as many blogs as I used to and there are so many wonderful blogs I couldn't even remember them all!
Best Running Blogs
A few lists that I'm happy to be part of and will guide you in the right direction for finding the best fitness blogs as well.
Scroll down for fitness and healthy food focused bloggers.
Running Bloggers
Clearly this is not an exhaustive list of running blogs, but it should be a list of bloggers who are posting regularly with content that is useful, interesting, funny or motivational with a general focus on running.
I've divided the list among those who focus mostly on informational fitness content (similar to RTTF) and those who tend to share mostly updates on running/race reviews and motivation from the see I can relate perspective.
You will notice these are all individual bloggers, not brands like Womens Running Magazine Blog or Active.com which obviously also put out running articles that are fantastic, but have an unfair advantage with a boatload of writers. Instead, we're talking popular running blogs who have earned that title from putting in lots of hours to publish great content.
Informational Style Running Blogs

I'm making no judgements about who is the best running blog, but I have gone through what's out there to say these are the one's I found worth spending time on…the rest, I'll leave up to you.
Unfortunately, each year this list gets smaller and smaller as the number of high quality bloggers seem to drop off because it's hard to put out tons of great content year after year and find new creative ways to get is seen on social media!
In fact, I had to start lists like top instagram runners because so much great content is appearing there!
Ali – Ali on the run – big focus on podcasting
Beth – Shut Up and Run – hilarity
Charlie – The Runner Beans
David – Runners Blueprint
Emily – Emily Rudow
Ethan – The Ginger Runner – Vlogger
Heather – Relentless Forward Commotion – trail running
Heather – Michigan Runner Girl
James – James Runs Far
Jason – Strength Running
Jen – Long Haul Trekkers – running with dogs
Kevin – Run BK Run – Love this for masters runners!
Laura – Laura Norris Running
Lauren – Running for Wellness
Maggie – Runnin' For Sweets
Marc – Train with Marc
Matt – The Runner Dad
Matt – No Meat Athlete
Nick – Dr Nick's Running Blog
Ray – DC Rainmaker – great in depth gear reviews
Sabrina – Running Brina
Sara – Sara Kurth
Steve – Science of Running
Tina – Running For Real
Tom – Running Physio
Running Websites:
Fine the number of bloggers has dropped so much I'm going to include some great running websites (meaning they have lots of contributors, rather than generally a single author).
Runners Connect
The Run Experience — Great drills
Fat Girls Guide to Running
Salty Running – Kind of like a forum
Strong Runner Chicks – Lots of mindset
Make sure these #running bloggers are on your must read list!
Click To Tweet
At this point I also feel like I need to define bloggers as people with their own website creating content for that site…which they then spend a mind numbing amount of time promoting on social media, leading to the term running influencers.
Which is a larger way of saying runners with content on lots of platforms that help to create our awesome online running communities, so key as so many of us run solo.
Personal/Running Updates
If you're looking for a more personal touch these bloggers are often sharing more about their life, their runs and a lot more race recaps.
Allie – VitaTrain4Life
Amanda – Too Tall Fritz
Amy – Amy Says So — lots of triathlon talk
Angela – Marathons And Motivation
Angela – Happy Fit Mama
Brian – Pavement Runner
Carlee –Carlee McDot
Coco – Running With Perseverance
Courtney – Eat Pray Run DC
Dani – Weight Off My Shoulders
Deb – Deb Runs
Dorothy – Mile Posts
Elizabeth – Elizabeth Clor
Erika – MCM Mama
Gordon – Old Running Fox
Hollie – Fueled by LOLZ — speedy weekly workout recaps
Holly – Healthy Living Holly
Janae – Hungry Runner Girl
Jason – Salt Marsh Running
Jessica – rUn Lady Like — older posts are more informational
Jill – Run Eat Snap
Kate – SoCal Runner Gal
Kelly – She Can and She Did
Lisa – Mile by Mile – older posts are more informational
Laura – 50 by 25
Laura – Mommy, Run Fast
Lora – Crazy Running Girl
Marcia – Marcia's Healthy Slice
Marie – Running Myself Together – faith focused
Mark – Dumb Runner – hilarity
Megan – Elbow Glitter
Michelle – NYC Running Mama
Michelle – Running with Attitude
Mindy – Road Runner Girl
Monica – Run Eat Repeat
Natalie – Nat Runs Far
Rachel – Running on Happy
Sandra – Organic Runner Mom
Sarah – Run Far Girl
Steve – Run Bulldog Run
Wendy – Taking The Long Way Home
Will – An Ultra Runners Blog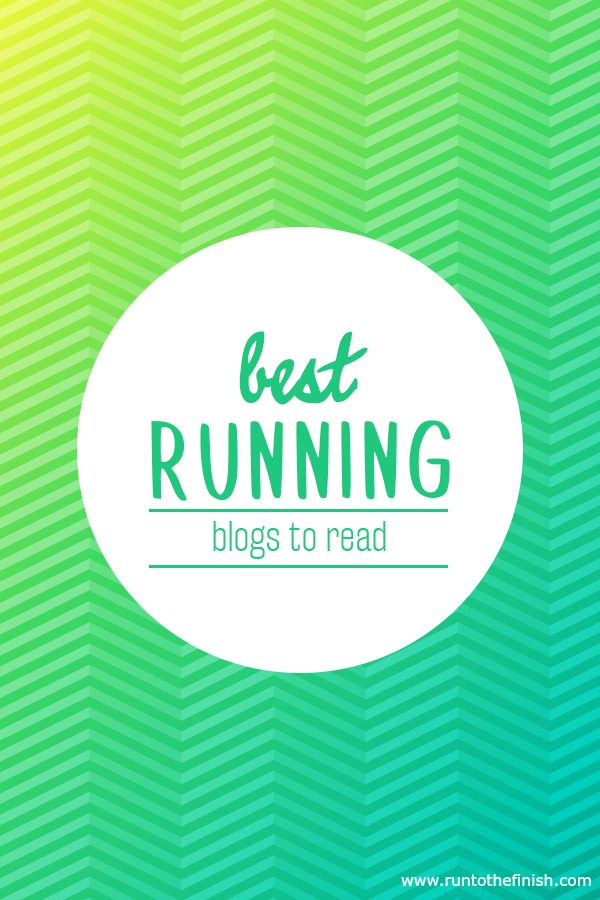 Popular Fitness Bloggers
Top fitness blogs come in many shapes and sizes, so while many of these bloggers also run, they do a lot more cross training or talking about general fitness information.
Adam – Born Fitness
Ben – Ben Greenfield Fitness – super in depth content and podcast
Danielle – Danielle Pascente – fitness programs
Gina – Fitnessista
Heather – Just A Colorado Gal — all things outdoors
Jen – Burpees for Breakfast – lots of workouts
Jennifer – The Fit Fork
Julie – PB Fingers
Lauren – Lauren Gleisberg
Nellie – Brooklyn Active Mama
Paige – Trainer Paige
Phaedra – Blisters and Black Toenails
Steve – Nerd Fitness
Tina – Carrots N Cake
Need motivation to eat right or get your sweat on?? Checkout this list of top bloggers! #fitness
Click To Tweet
Health and Wellness
As it turns out a lot of people who used to blog about fitness, instead found a love for things more focused on overall wellness. Many of them also share personal updates, alongside tips for holistic health, mental health and more.
Ashley – A Lady Goes West
Beth – Sublimely Fit
Davida – The Healthy Maven
Dai – Dai Manuel
Rachel – The Dimple Life
Healthy Eating Bloggers
Running is made better by great food, so I tried to pull out some of the great places I find recipes alongside fitness motivation. You might notice a great deal of RD's or nutritionists on this list and let's be honest that's great news!! It means when they tell you something is sugar free or gluten free or a great recovery snack it really is.
Anne – fANNEtastic Food
Alisa – GO Dairy Free
Amelia – Eating Made Easy
Angela- My Fresh Perspective
Angela – Oh She Glows
Arman – The Big Man's World
Carmy – Run Carmy Run
Chrissa – Physical Kitchness
Danae – Recipe Runner
Emily – Emily Kyle Nutrition
Kelly – Eat Yourself Skinny
Kristin – Iowa Girl Eats
Kristina – Love and Zest
Laura – Joy Food Sunshine
Lindsay – Cotter Crunch
Liz – I heart Vegetables
Sarah – A Whisk and Two Wands
Sarah – The Fit Cookie
Sonali – The Foodie Physician
Tara – Tara Rochford Nutrition
Taylor – Food Faith Fitness
Do you have a must read blogger?
Do you read blogs besides health/fitness?
Other ways to connect with Amanda
Instagram: RunToTheFinish
Facebook: RunToTheFinish