Finding the right GPS watch is worth a little research time because it's a high ticket piece of gear and you want it meet your needs! Today we're looking at Suunto vs Polar fitness watches to see how they stack up.
A few key differences in Suunto vs Polar vs Garmin:
Suunto feels like it wants to be the for rugged gritty individual. Google integrations make it more Android like.
Polar is focused on enhancing the details of your training – most accurate HR, GPS.
Garmin gives you all the lifestyle data too (hormone tracking, fastest 5K celebration, etc)
If you're looking to purchase your first GPS watch for running, check out my post on GPS watch mistakes not to make, so you don't end up getting more than what you need and spending more money than necessary.
This side-by-side comparison should help you better understand the different features and narrow down your choices.
Suunto vs Polar Feature Comparison
Even the most basic of GPS watches today include the same features such as heart rate monitor, pace, distance, calorie tracking, and lap function.
Where the two brands differ is in the hardware, training tools, alerts, and additional data recording features.
Display and Tracking – Tie
Both Polar and Suunto watches display customizable real-time data, such as pace, time, distance run, calories burned, and heart rate, plus more if you desire. Both brands also have excellent satellite tie ins, so they should be equally accurate on roads and trails.
Summary information like average pace, stride count, and elevation gain are all also available real-time by the push of a button.
The biggest difference between the two brands in this arena comes in display customization.
Both Suunto and Polar allow you to make changes via their app to screens and then sync to the watch. No on the fly changes to display.
Both watches have color display.
Suunto watches appear to have more watch face designs that you can download. (specifically the Suunto 7OS)
Suunto has been making a big deal of these SuuntoPlus screens available on some modes, but minus the safety/weather screen they seem fairly similar to data on many other watches.
Battery Life – Suunto
The Suunto 9 uses three different battery modes with built-in intelligence systems that estimate the remaining battery time left on a particular mode. If the watch notices that you're running low on battery, it will suggest that you switch to a different mode.
In continuous training mode, the Vantage V2 lasts 40 to 100 hours, depending on the settings, where its Suunto competitor the 9 says it can go 24 to 170 hours in different GPS mode.
Wearing with HR on all the time will mean you need to charge watch a little more.
Still once a week charging is probably the norm.
Polar has a super fast charge.
Mapping and Navigation – Suunto
For those running new routes or who have a tendency to get turned around during a run, the navigational features on Suunto and Polar watches will make sure you stay on course and return home safely. (not available on all models)
For backcountry folk (whether running, skiing, or mountaineering), Suunto is well known for its altimeter and barometric functions that make off-trail navigation easier and safer. Serious backcountry wanderers will also appreciate the barometric features available from both brands.
Polar and Suunto maps will give you a line to follow and tell you when to turn
For both you will plan your route and then load it to the watch
Garmin can download a full topo map giving details about the area
How Accurate is Suunto wrist HR?
Unfortunately this was the major downfall of Suunto for me. In testing multiple different watches I couldn't ever get a good reading. To make sure this wasn't just me, my husband tested it as well and we'd find it showing 165 while running easily downhill.
On the flips side, Polar Vantage V and V2 absolutely crush in this department.
They have been the most accurate wrist based readings, I've found since TomTom came out many years ago.
Important to know that the V and V2 have a higher end technology than the lower models, which adds to their accuracy.
Data Management and Apps – Winner Suunto
In the summer of 2020, Suunto transitioned from Movescount to the Suunto app. The app is compatible with the majority of the new Suunto products, with limited capabilities for lower end or older models.
All watches will have the ability to synchronize and analyze training data, upload photos, videos, and descriptions from your workout, social sharing, send notifications from your phone to your watch, GPS optimization, and sync to sports services and other partners integrated to Suunto app.
Polar uses a program called Polar Flow, which is fairly straight forward. Charts to easily see sleep data, workouts, steps and training status. You can also keep more notes on each session for how it felt.
You can also upload a photo, then it will over lay your workout stats to post to social.
Again Garmin beats both in this area I think. I know this isn't about Garmin, but you were wondering.
Coros really comes out on top with the ability to create strength workouts from a library of movements with demos.
Polar VS Suunto For Running

Let's officially look at watches from low end to high end by both brands. You'll be be able to see how they match up and what might best meet your running needs.
Budget Running Watches

I struggle a bit to put these in the same category because it feels like Suunto has quite a bit more included. The Pacer is truly designed to be that scaled back entry level watch.
Polar Pacer max battery life 35 hours, Suunto 5 GPS battery life up to 40 hours
Suunto includes Altimeter and maps
Polar has 3 satellite options, Suunto has 5
Roughly the same size and weight
Both watches can be used for swimming
Both offer HR monitoring and sleep monitoring

Both track Distance,

Calories Burned,

Activity,

Sleep,

Heart Rate,

Steps,

Activity Speed,

Time
This is now what's considered an entry level running watch and it has EVERYTHING including smart watch features. No need to overspend to just get the basic data you need to run.
wrist based HR, sleep tracking
GPS features
Safety features, smart phone notifications
VO2Max
It's a great value when I think I paid more than this for my first Garmin that could only track how far I ran!
See my full review of the Polar Pacer Pro (the upgraded entry level) >>
Having removed many previous models this is now their entry level watch and it includes EVERYTHING you could possibly need, especially as a trail runner.
Features include basic functions + altitude measurement, route navigation and track back, interval workout planner, running cadence, and activity-based recovery time. I say during my testing, I found the HR monitor to be very unreliable.
If you want something simple to use that records all of your running data and offers a bit more feature-wise than the Garmin Forerunner 55, this is a great pick.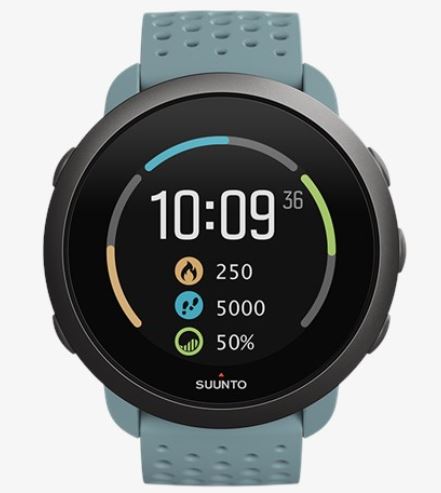 Midrange Running Watches

The differences start to become more apparent here.
Suunto 7 max GPS battery life 12 hours, Polar M2 GPS battery life 40 hours
Garmin slightly lighter at 70 grams to 45.5 grams Suunto
Suunto provides a superior map experience
Both watches can be used for swimming and a multitude of other sports

Both track Distance,

Calories Burned,

Activity,

Sleep,

Heart Rate,

Steps,

Activity Speed,

Time
For about $100 more, you can get the Polar Vantage M…but I'm gonna say hold out and go for the Vantage V! It definitely has more bells and whistles, but I'm telling you the V is worth it if you're upgrading.
This watch will track running, swimming, and cycling and tell you your ground contact time balance, stride length, and more.
HR Tracking
GPS
Longer battery life
Multisport, waterproof to swim
Training Load, altitude, ascent and descent tracking
Smart phone notifications
As noted I believe they may phase out the Suunto 5 and instead expand the 7 line as they have with the 9.
This watch is going to cover all of your daily bases, while adding in some of those higher level features you want to start tailoring your training. Like training load, altimeter, music controls, sunrise/sunset tracking to help time your trail choices, as well as training load recommendations.
High End Running Watches
You'll notice with both high end GPS watches that the price depends on all the features you want included. The more concerned you are about durability, altitude or weather extremes, the higher the price.
Here I'm providing for the basic Garmin Fenix 7 and Suunto 9 Peak. These watches are larger than other models, unless you get the Garmin Fenix S (which I recommend for anyone like me with a smaller wrist).
Suunto GPS battery life up to 170 hours, Polar up to 100 Hours in GPS mode

Suunto is heavier at 84 grams to Polar 34 grams
Suunto maps are still superior
Polar has better wrist based HR tracking
Both watches can be used for swimming and a multitude of other sports

Both track Distance,

Calories Burned,

Activity,

Sleep,

Heart Rate,

Steps,

Activity Speed,

Time
As noted above this is the watch that I personally am running in daily and loving wholeheartedly. I previously loved the Vantage V, but it's been improved upon with the screens and data that's readily available.
Wrist based HR monitor – most accurate I've tested in a long time
Training load, HRV, sleep tracking
Smartphone notifications, weather and music on watch
GPS, power meter, fueling reminders, route guidance
Basically we're now looking at top of the line. You can read a full review of the Polar Vantage V2.
The Suunto 9 is designed for endurance athletes who want a long battery life for day long activities.
The Suunto 9 Baro includes a barometer to provide more accurate altitude information and ascent/descent values. If storms are frequent where you run, then the watch will alert you of bad weather with a storm warning alarm.
Here's a full review of the Suunto 5, which is one step down from the 9…except that it has a ton of features for tracking that the 9 doesn't and costs less!
Looking for more reviews to find the best things for you run?
Checkout our full page of my must have running gear reviews and guides to save you time searching and money! I share what's worked for me and fellow runners, along with what wasn't worth the price tag.
A few common requests:
Other watches you want to know about? Let me know!
Other ways to connect with Amanda
Instagram Daily Fun: RunToTheFinish
Facebook Community Chatter: RunToTheFinish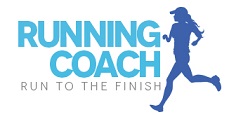 Sign Up to Receive a Weekly Newsletter with Top Running Tips and Laughs