In the early days of blogging (hello 2007), I used to do more personal posts, sharing my training logs and took part in weekly themes like Friday Favorites. I never really got in to What I Ate Wednesday, my repeat food is too boring.
But during the last two months, I've found myself adding a few new things to my spring running equipment list and they're well worth sharing in case they might give you that extra bit of motivation.
Because let's be honest a number of days I could by or eat my feelings and I chose to buy something that would help me run off my feelings.
In case anyone else might need this doormat, hehe!! Granted he never knows whats coming because of a partnership and what I paid for, so really….it's just a fun guessing game.
Spring Running Equipment I'm Loving Lately
I have received some items from working with brands, there are some affiliate links, but as always I refuse to be anything but honest with you. So that's why you don't see a lot of the things I receive offers for and decline.
Massage Gun
For years, I've had friends tell me I needed one, but it just wasn't at the top of my personal budget list. Then I received the Addaday gun and in a time where I can't go get a massage it has been really fantastic.
If you're curious about the benefits, I've written a full post on massage guns for runners (and why you don't need the $600 one).
Skin Brightening Tools
It's no surprise that logging more miles, I'm spending more time soaking up the sun. I swear I might be solar powered because I can go forever on a nice sunny day and on gray days ehhh even my work seems slower.
But all that time in the sun means it's really easy to start getting some brown spots (especially melasma from hormones), that means trying out some new things and getting back on track with things that already work!!
Back to my good face sunscreen for running
Back to the couple times a week of the Overnight Resurfacing Peel
Time to start this Counter+ All Bright C Serum – I'm SUPER DUPER excited about this because it's not so intense on the skin as some prescribed things and will work well to enhance the night time serum.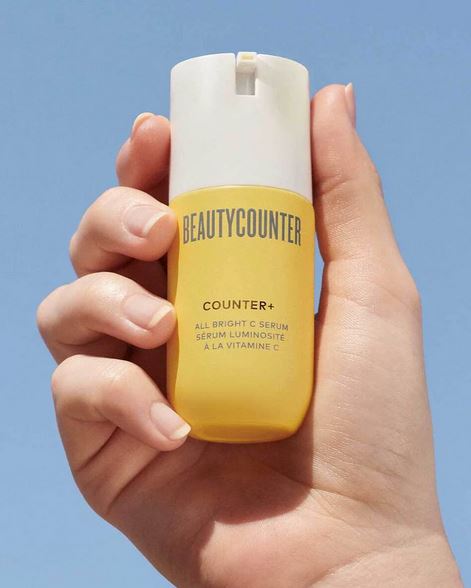 I have a lot of running shoes, but the truth is I have 3 or 4 styles that I really love and tend to reach for most often. My Epic Reacts are the shoes I have raced in the last few years and the ones I pack when traveling where they often get in a LOT of miles.
So it was indeed time to order my 5th pair of them since January 2018. They're on to version 2 now and I like it just as much as the first version, in fact so much I've talked about this as the best running shoe!.
The one downside I'm noticing is the sole may wear down a little faster than I'd expect.
Sarah Marie Design Studio Gear
I know I'm at home more than ever, but I was feeling a real draw to clean up my sweats game. I threw out some old stuff and decided I wanted some shirts I could quickly hop on IG Stories with feeling good.
Her gear is always cute and tends to say exactly what I'm feeling many times, ha.
And off this Etsy shop, if I were a mom, I was kinda jealous of the ladies wearing this Strong As a Mother tank.
I don't wear a ton of jewelry, but in the last year I've really enjoyed bracelets as a quick reminder of my goals. I asked Erica if I could order a bracelet with a few more letters than it lists on the site and she graciously agreed!
Now I have this great RunToTheFinish bracelet, which is helping me to stay focused on my goals for this company though times are tough.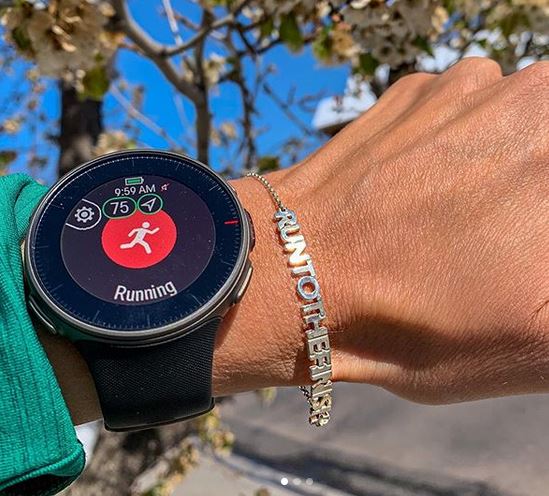 And I've also been really loving this Polar Vantage V. It's hard to switch watches, but the HR sensors on this have been so much more accurate that I was willing to make the leap.
One of my goals this year was to find ways to fuel correctly and create sustained energy, especially as I've been increasing my mileage. We started working together in early May, so I'll have more to report in the coming months.
However so far, a few cool things:
It's helped me switch things up which I needed
It's super easy to follow because there's no crazy meal plan (that doesn't work for me)
I'm able to test each morning to see if I'm burning more carbs or fat and on her plan it's always more fat (more on that tool later)
Bring on the phone pockets because I'm feeling a little less inclined to want to wear my hydration pack 24/7 with the heat increasing! Instead, I like that I can shove my phone in one pocket and a small flask with electrolytes in the other side to keep sipping on through a run.
Is that the most fashionable look to have a huge bugle in my side pocket, no… but I'm also a sweaty mess who likely has fly away hairs and probably one bug stuck to my face, so whatever.
These shorts where in my leggings with pockets for a phone round up because I like that they're just a little bit longer, which means less chance of riding up while I run. Plus, they make my butt look good.
My plan was to get red, but then I changed my mind last second and went with gray to wear with more things.
I shared this on Instagram stories and will be doing a review of a bunch of their tests because well now I've a tried a few! But for YEARS David has been a snotty mess, like long since before I met him.
However, recently it's seemed worse and he was blaming the cats hard core.
So I ordered up an allergy test that you can do at home, which took him all of 5 minutes and within a few days we had the results….NOT THE CATS. In fact, his big issue is every type of grass and with him mountain biking every morning, then going to work without showering, it's likely he is carrying a lot of that around all day!
I also did a hormone test to see where things stand and I was excited to see my cortisol levels are good even with the 50 mile week. My other hormones are out of whack again in different ways than expected, so it was USEFUL information!
Whew ok, so that's what has been going on around here to keep me motivated and excited about running.
Anything great you've found recently?
Other ways to connect with Amanda
Instagram Daily Fun: RunToTheFinish
Facebook Community Chatter: RunToTheFinish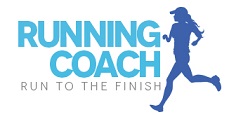 Sign Up to Receive a Weekly Newsletter with Top Running Tips and Laughs