We've already established that I think it's really important to keep running fun. And part of that is finding ways to laugh about this crazy sport we've chosen from quotes to great running puns!
I've heard some really awful running jokes over the years. And some that really made me chuckle. And a few that got a big old guffaw (usually the great running memes)! In general, I find puns to land in the Dad joke category of a good chuckle.
But let's find out which one's are on track for you.
Best Running Puns
Let's first just clarify that a pun, while often corny is a specific type of joke. And they can come in quite handy to diffuse tense situations, cheer up a friend or just remember that running isn't that serious.
It exploits the different possible meanings of a word or the fact that there are words which sound alike, but have different meanings. So yes, here we're got a lot of opportunities to swap words and make all of life just a little bit more about us, runners.
If you're looking to create some of your own. Here are a few words you can expect to see:
One = Run
Soul = Sole
Chased = Chaste
Early morning runners take the psycho path route.
I forgot today's workout. Could you jog my memory?
You are what you eat, so I eat fast food.
A looped course is just pointless.
I laugh every time I say fartlek. It's a running joke.
Runners who enjoy bridges in Paris are in Seine.
Just take it all run day at a time.
Been there, run that.
Why did the runner collapse? She went run step too far.
Asking a solider about his hobbies. Iran.
The barefoot runner said it was all about heart and sole to finish.
I've been running a latte.
Trying to get the track team to do trails, but they have a one track mind.
Ring around the track, a pocket full of gel, dashes, dashes, we all fall down!
Eminem 8 up the miles on his run.
It's a runderful life.
Nuns make great runners because their used to being chaste.
Watch out for those Team in Training groups, they'll take your money and run.
Turtle runners are slow as shell.
Let's move on to a few things that I find more enjoyable than puns…
Best Pun Running Jokes
Why are cows such great runners? They have great calves.
What are the best sunglasses for runners? Race tinted glasses.
Why was the treadmill runner laughing so hard? Who knows, it was an inside joke.
Why are pigs so bad at running? Tight hamstrings.
What food makes runners feel bad before a race? Eating impasta.
What to say to someone who just had a PR? Looks like you had a good time.
What do you call running behind a car? Being exhausted.
What was the runners favorite class in school? Jography.
Have you heard the joke about marathon runners? No, jog my memory.
"How do you know if someone ran a marathon? Don't worry, they'll tell you." This one isn't a pun, it's just a classically funny line from Jimmy Fallon.
All right my friends, I hope that this brightened your day. If you're still feeling funny, then read on:
Other ways to connect with Amanda
Instagram Daily Fun: RunToTheFinish
Facebook Community Chatter: RunToTheFinish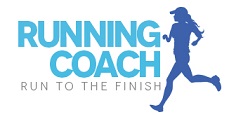 Sign Up to Receive a Weekly Newsletter with Top Running Tips and Laughs