This post sponsored by Nike, all content and opinions expressed here are my own.
Who knew my first run in the Nike Wildhorse in May would involve snow falling from trees, puddles, jumping downed tree branches and plenty of wondering where summer is.
Oddly enough that worked out great to really put these shoes to the test on day 1!
I'm always a little nervous with a new model because what if they changed the feel from the previous version and suddenly you don't love it any more?
I'm not going to lie to you. When it comes to shoes, I AM PICKY. I try and dislike a lot of them, so anytime something comes along that I immediately choose to run in multiple times over my other go to shoes, it's something that needs to be shared!
But, I also spend a lot of time looking for other people who have worn the shoe to tell me how it FELT! Was it hard or soft? Did they only like it for short runs? How did it compare to other shoes?
Hopefully, that's exactly what I can provide you today for the Nike Wildhorse trail running shoe.
Nike Wildhorse 7 Review
Out of the box I liked this shoe immediately for it's funky style. Lacing up, I could feel the React foam that I have come to really enjoy in other Nike running shoes.
You'll find this to be a middle of the road cushioned trail shoe. It's not super plush, but more than the slightly more minimal Kiger.
I also liked the small addition around the ankle of a thin fabric which helped to keep out pebbles and sand, basically a built in gaiter. The collar isn't providing any stability, but is really just there for that little bit of comfort and protection.
One issue I've had with many running shoes lately is the new thin tongue design. In trying to cut weight or open up the toebox, many have created a hard unmoving tongue. That's not the case here!
The tongue was just soft enough to feel good on the foot, while remaining thin, light and breathable. The attached tongue gives the shoe a more sock like feeling and it's great to not worry about it moving around on your foot as you take twists and turns on the trails.
You'll also find a segmented rock plate. I had no issues with this provided full protection on these trails. Some have noted they didn't like that as well on trails with larger rocks.
Can I also say, I just really liked the hidden surprise of this message on the shoe when I happened to look more at the ankle piece. "Engineered to the exact specifications of trail runners. Born to be wild."
This is a great trail running shoe for the gravel, dirt, mud or hard packed. I will probably choose other options for more technical trails, especially when looking for any ankle support.
While the back is built up to provide more heel snugness, it just didn't do it for me. You'll have plenty of protection there for when you hit a rock, but I didn't find it to keep my heel actually in place. It resulted in a pretty sore ankle in fact.
Find it here on Nike.com for $130, so you can enjoy their 30 day trial policy!
Specifications
Let's dive in with some of the top line info that we all need to know about a shoe!
Weight: 11 oz men's, 9.4 oz women's
Heel drop: 8mm
Neutral trail running shoe
Seamless, no shoe tongue sliding around
Features
Key features of this trail shoe that set it apart:
Attached tongue is light and breathable. Love that it means it won't be sliding around on my foot.
Toe bumpers and rock plate
Quick drying (can vouch for that as I splashed through many puddles)
Slightly wider fit than other Nike models
Nike React Foam
One of the reasons I loved this shoe was it hit that middle ground of feeling soft when landing, while still having structure to support the foot. Turns out this is due specifically to their React Foam.
13% more energy return with every foot fall than the Nike Lunarlon foam
11% softer than the Nike LunarEpic
5% lighter than the Nike LunarEpic
Crazy amounts of math and engineering went in to creating this shoe. And while I appreciate all of that, what I mostly appreciate is a shoe that I slip on and say "ahh". It just feels good whether I'm on mile 1 or 8. And as I keep rebuilding post knee surgery, I'm pretty confident it's going to feel light and comfy at mile 17, too.
Cons of the Wildhorse
I wanted to love everything about this shoe, but did find that my ankle was pretty sore after one run. A great deal of that snowy run was on slanted sides of the trail and there just wasn't enough heel lock to give my ankle the support I wanted.
That being said, I'll still be taking this shoe out for other runs. Just not the ones where I know there is a lot of cambered running.
While I have not yet taken it out on any slickrock, like the running we did in Moab, I have heard many runners say they didn't feel it had great traction in those areas.
Nike Trail Running Shoes
One of the things that often helps me make a decision is a quick comparison to other models! So let's do a rundown of the trail running shoes that Nike has in the current line up.
Wildhorse
Pegasus Trail
Juniper Trail
Terra Kiger
Nike Wildhorse
This is a more cushioned shoe, though still not plush. It has a rockplate and will be good for longer mileage on easy to moderate trails.
Nike Pegasus Trail
Much higher heel drop at 9.5mm than some others, which could feel good to those used to traditional running shoes with a 10-12mm drop. This really is that transition shoe from road running to hard packed trails or light gravel.
It does NOT have a rockplate.
Juniper Trail
This shoe really is designed for those more technical trails where traction is key and you're moving over a lot of rocks. It's going to have the same level of cushion as the Kiger helping it to remain a responsive shoe.
Terra Kiger
You can read my full Nike Air Zoom Terra Kiger review, but a quick overview. Most minimal of the trail running shoes. Designed for light trail running and responsiveness to make it a faster shoe.
Why I Order Direct from Nike?
One. I look for the older model and it's almost always on sale, where the price has gone up for it on other sites!!
Two. I'm a size 11 and honestly, a lot of running stores just don't stock a ton in my size. Their 60-day return period because it means I can take them on a run to make sure they fit and feel the way I think they should.
Looking for other running shoe reviews??
Other ways to connect with Amanda
Instagram Daily Fun: RunToTheFinish
Facebook Community Chatter: RunToTheFinish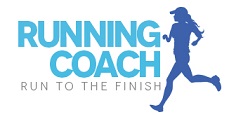 Sign Up to Receive a Weekly Newsletter with Top Running Tips and Laughs