Day one things feel simple enough, you throw on a pair of shoes (any pair will do right?) and walk out in to the crisp air, head held high and envisioning yourself gliding down the sidewalk as cars pass. Who needs new runner tips, everyone knows how to run you think!
Roughly 100 feet in you begin to realize your brain and legs don't seem to be connected and by the end of the second block you'd like to clutch your knees, but don't because the neighbors are waving hello.
Many of the people you look at today who run ultramarathons or Boston Qualifying times have a similar day 1 story. The only difference is they didn't let day 1 define them, they let it motivate them to make day 2 better.
Are you ready to finally get your run on?
New Runner Tips Everyone Needs
Running isn't about speed
Running isn't about PR's
Running isn't about how far you go
Running is a process and one that you will enjoy more by allowing yourself to go on a journey. You don't have to run 3 miles on day one, you just have to put one foot in front of the other and then do it again tomorrow.
Now that we understand my philosophy on running, here are a few more tips to help you on the journey! Sure there are a million different training plans (Checkout this Couch to 5K if you need a start), form techniques and things you'll learn along the way…but to start it's a bit more simple.
1. Embrace Walking

Wait is my first how to run tip is actually not to run? Yes.
When you're starting out, always walk before you run. Literally warm up to every run with at least a half mile of walking. Then take walk breaks while you run to allow you to get in more time running. Over time you will decrease the breaks, but always keep the warm up.
The Galloway Method of run/walk will allow you to increase your endurance and train the body without the stress. It's a method many people use for life to run some seriously fast races.
2. You Need to Slow Down
Stop trying to go so far or so fast on day one…or day 30 for that matter!
When you find you can't breathe, time to slow down.
When you find you just can't break a distance barrier, slow down.
When running sounds like something awful to do, slow down.
Eventually this all leads to speeding up, but you need a base first.
This isn't just a new runner tip. Runner's everywhere focus on making 80% of their total mileage EASY. And easy isn't about pace, it's about how the body is reacting to the intensity of your run.
For example, I often train at a 10 minute pace, but can run an 8 minute pace for a half marathon or a 6:30 in a 5k. Easy runs are designed to build your base, and going too fast just breaks you down.
What every new runner needs to know (hint it's not about speed) #runchat
Click To Tweet
3. Seek out Run Friends
Many people are afraid to join a running group because they might be the slowest person there. As someone who has moved a lot and tested out a lot of groups, I can tell you there are always walkers, there are always super stars and everyone is welcoming.
If you happen upon an unfriendly group, high tail it out of there and find another one. Nothing will keep you showing up for runs like having friends or even acquaintance who expect you to be there.
And when you can't find them in person, embrace social media. We have a great one on Instagram and using #runtothefinish is how I can find you and share kudos.
Looking for more tips? Wishing you had an exact plan and ways to mange your mindset? Checkout my new book Run To The Finish: The Everyday Runners Guide to Training.
4. Don't Sweat the Gear
You probably know that better running shoes are going to make your knees, legs and feet feel better, but could be surprised to find that equally important are your socks! Running socks are expensive, but any runner will tell you we learned the hard way how very important they are for preventing blisters and keeping feet happy.
Heading to a local running store can feel intimidating, but trust me they're truly there to help and no matter how speedy they might appear, their main goal to help more people enjoy a sport we love.
So what do you reallllly need. For me it boils down to gear that's going to help you brave the weather or prevent painful chafing!
Quality running shoes
Winter running gear (thermal pants and layers)
Running jacket (totally optional, I didn't have one for years, but these rain one's get me out now!)
All that being said, I ran in mesh shorts and cotton t-shirts for YEARS. I didn't get my first Garmin watch until I had finished multiple half marathons. So you don't NEED the gear to just go run.
5. Stretch Right (Never Skip the Warm Up)
Stop with the pre-run stretching from school days! Numerous studies have shown that elongating the muscle prior to running reduces the ability of the muscle to create a forceful contraction, which is what you need to push off the ground.
Instead, try a dynamic warm up and then spend some time doing yoga or any static stretch after you finish your run. It's a great time to reflect on how far you've come and allow your body to cool down from the raised heart rate.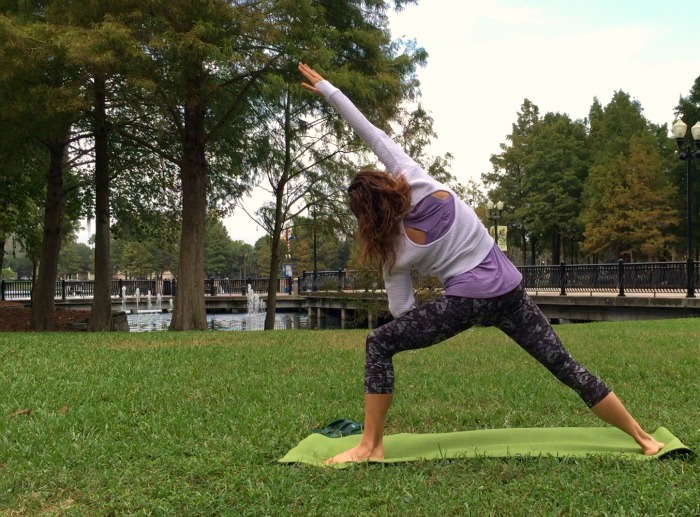 6. Smile to Trick Your Brain

Fake it til you make it right? Even in running when you force yourself to smile, I guarantee it will lift your spirits. Take a moment to look around you and enjoy the fresh air, the sunshine and the fact that you are making this choice.
Science has also shown that it releases feel good endorphins and can reduce our perceived effort!
Along with this are the standard mind games every runner plays:
Just run to the next stop sign…ok maybe the next one
Just run until you've hit a round number on your watch
Mantras are also key (click here for some favorites)
7. Focus on Your Hips ASAP

Nearly every running injury that I've come across in research, working with athletes or in my own 25,000+ miles has stemmed from weak hips.
Your core, hips and glutes help to maintain alignment of your knees, ankles and well hips. Most of us wish, someone had said on day 1 if you just include a few moves every week, you'll keep yourself from being sidelined and yup, get faster too!
Here is a whole slew of ideas to get you started on strengthening your hips.
After running for 18 years, 8 marathons, too many halfs and 10k's to count I can tell you all of these tips still apply.
Running is a journey! Just put one foot in front of the other and see where it takes you.
Feeling totally overwhelmed and not sure where to start? Get access to our
LIVE GROUP COACHING program
and have a coach help you through it for as little as $11.99 a month.
What do you wish you'd known as a new runner?
Any other burning new runner questions you'd like answered?
Other ways to connect with Amanda
Instagram Daily Fun: RunToTheFinish
Facebook Community Chatter: RunToTheFinish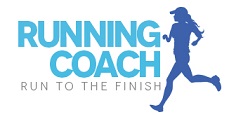 Sign Up to Receive a Weekly Newsletter with Top Running Tips and Laughs