After 6 years of training through the hot sticky summers of Florida for Fall marathons, I feel quite qualified to provide you my personal recommendations for the must have summer running gear!
I try to be very honest in my product reviews and sometimes the things I truly love get lost in the mix, which is why I've put together my summer running gear and winter running gear guides to answer your most common questions about what I use!
Summer Running Gear
The focus as you might guess is on things to help us run through the heat and humidity, up our training and hopefully show up for those Fall races feeling strong and healthy.
In some cases, I receive an affiliate fee for your purchase through one of my links. I appreciate your support and hope if you do consider these products that you will purchase through here to help me show these great companies that it's valuable to share with my readers.
What gear do I need to run a marathon?
This seems to be what leads many of you to this page. So I've tried to keep this list focused and compact!
Gear that will help you train more efficiently
Gear that wicks and dries and prevents chafing
Gear that simply makes running more enjoyable
Gear that truly fits your body and your needs
What to wearing jogging in the summer?
Wicking fabric is essential
Light colors to not hold heat
Sunglasses (it reduces perceived effort)
Sunscreen (checkout my favorite options)
Access to water or carrying water
You've seen it in my Instagram for months now and I LOVE it. In fact, I was amazed that it could get an accurate heart rate through the watch strap and eliminated the need for the finicky chest straps of other watches.
Heart rate is so important in summer running because you can see that your body is actually working harder and focus on effort over paces.
I know you're shocked not to see a Garmin. And honestly, I have a few that I love, but none are as accurate with HR as this watch and so it wins the day. You can also checkout my comparison on Polar vs Garmin here.
Can adjust screens to see the data you want
Excellent HR tracking
Multi-sport, waterproof
Stellar battery life
Sleep and activity tracking
After years of carrying a hand held and swearing it was just fine, I was convinced to try a hydration pack during my Jackson Hole Ultra running camp and I doubt I'll ever go back to anything else. This one from Camelbak has enough pockets to take off a light jacket or store gloves and makes grabbing a gel or my phone for a picture insanely easy.
Prevents you from changing arm swing by carrying something in your hands
Ensures you actually sip water throughout those summer runs
Good pockets for a flask with electrolytes (see below)
Front pocket perfect for easy phone access
Not sure this the right pack? I've also done a huge round up with feedback from other runners to help you find the right running hydration pack.
Can you wear tights running in the summer?
Absolutely. Find ones that are thin, wicking and in this case giving you a bonus performance enhancer thanks to the compression.
I have to admit I've had some trouble working with this company. BUT I love their products so I am including them anyways. In the last 2 years, I have worn 2XU compression pants or capri's during and after tons of races. In addition, they keep my calves from cramping up and allow me to recover much faster.
Additionally these pants are very thin and light, so they make for a good summer choice. I note thicker tights which provide more IT Band support in the winter guide.
Living in Colorado now I can get away with tights and in Florida I used them on treadmill days during big weeks, but I know that otherwise you, like me are also probably looking for shorts!
My personal favorites are shorts that are a little bit longer or shorts with a pocket. One ensures I don't have issues with them riding up and the other that I can also carry my phone on short runs where I'm not taking a hydration pack.
No more calf cramps here and I also can truly thank the inclusion of these little tablets for that. In fact, these tablets contain magnesium and some Vitamin D, which are key to preventing fatigue and these help keep electrolytes balanced.
When you sweat and drink a lot of water, it's easy to wash your body out of electrolytes and that leads to the wall or feeling fatigued.
Electrolytes are such a CHEAP and EASY tool that can improve your runs. In addition, they prevent fatigue, dehydration, muscle cramps and more.
I recommend these specifically because of their moisture wicking and SMELL controlling properties. Seriously days on end of wear during a trip and no smell…I plead the 5th on how I know this.
And of course along with this, don't forget the Gold Bond Friction Defense (half the cost of Body Glide and I like it better). In addition, it's a year round must have to keep you from dealing with blisters, chafing and other uncomfortable moments.
We started carrying these on long trail days, but they are also really fantastic post race when you might end up hanging around for a while to see friends or head out to breakfast. You can at least clear off the salt and also feel like you don't smell!
Summer Running Shirts
For years I wouldn't run in a tank top and I can't even really tell you why, but now I love them. I have however found that sometimes with certain hydration packs my skin gets less irritated with short sleeves or some days it's a benefit to be wearing an UV shirt.
That's being said these are my top picks (sorry guys, pretty lady focused)
Looking for more reviews to find the best things for your run?
Checkout our full page of my must have running gear reviews and guides to save you time searching and money! I also share what's worked for me and fellow runners, along with what wasn't worth the price tag.
A few common requests for running accessories:
More gear you want to know about? Let me know.
Other ways to connect with Amanda
Instagram Daily Fun: RunToTheFinish
Facebook Community Chatter: RunToTheFinish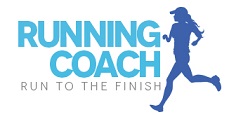 Sign Up to Receive a Weekly Newsletter with Top Running Tips and Laughs