If you're in the market for a minimalist shoe, you might have come across the Merrell Trail Glove and wondered if they really know what they're doing when it comes to running shoes?
Or maybe that was just me. I thought "hey don't you guys focus on hiking boots and seriously rugged trail shoes."
Merrell actually has a number of barefoot running shoes, utilizing their Vibram outsoles to give you that feeling of contacting the ground with every step without the pain of a large rock piercing your foot.
Merrell Trail Glove Review
The Trail Glove is one of their most popular baerfoot models with both the 4 and 5 still selling consistently. (Because again we runners do hate it when you change our shoe!) However, I am seeing it now 50% off, which makes me wonder if an update is coming soon.
While I do not like to run in barefoot shoes a lot, I do believe they can be a great part of our running shoe rotation. Or for some runners the way to go all the time.
One of the reasons this is so great for those of us who do love our cushion that it allows the body to reengage some of the smaller ankle and foot muscles which might not be getting used.
Taking the Trail Glove 4 Knit out of box, sparked that familiar need to go try them out immediately.
I mean I'd only waited 24 hours for my order to appear, so the moment from purchase to "WOHOO I'm running" is probably one of my favorite things about ordering on Zappos.
Ok well that and the fact that I can easily return things for free to Zappos if they don't fit, which is basically my worst nightmare with most online ordering situations. And it's so easy! Find my order, select the time, hit return, get free label to print, put back in box and drop off! BOOM.
Back to the shoe because I know you're wondering what Merrell put together that got me excited.
This is a minimal trail shoe, which means you get the effect of running barefoot without the rocks jabbing your foot painfully with every single step.
While I am not a barefoot runner, I do appreciate the benefits of including a minimal shoe in my training. It helps to engage all kinds of small muscles in the feet and ankles, which will then improve the rest of your running.
A few key features of the Merrell Trail Glove that attracted me:
The knit fit wraps around your foot and is really comfy
It's extremely lightweight
The Vibram outsole provides pretty good grip on the trail and foot protection
Elastic cord for quick locking
Vegan-friendly is also a pretty cool feature!
Flexible fit made it feel easy to move over the trails
Overall I really liked this shoe, though I took it out a bit too long on my first run and my muscles were sore the next day. Mostly that just motivated me to want to use them again to keep strengthening those!!
Who is going to love the Merrell Glove?
Anyone already playing with barefoot running and looking for a little more protection
Hikers who like that barefoot feeling
Those not running in wet areas where the knit will soak it up
Any drawbacks to the Merrell Glove?
Unlike the Altra Zero Drop, these shoes don't have the wider toebox which I often associate with barefoot or minimal shoes. They run more true to a normal running shoe with the rounded toe area.
There are also reports that the 5 runs about a 1/2 size too large and that's always a weird one for me when I'm unsure what size will fit correctly. In the 4, I wore my normal running shoe size.
At roughly 7 oz they're light, but not substantially lighter than some of my other zero drop shoes which have cushion…and let's face it, I like a little cushion.
Looking for more reviews to find the best things for you run?
Checkout our full page of my must have running gear reviews and guides to save you time searching and money! I share what's worked for me and fellow runners, along with what wasn't worth the price tag.
A few common requests:
Other ways to connect with Amanda
Instagram Daily Fun: RunToTheFinish
Facebook Community Chatter: RunToTheFinish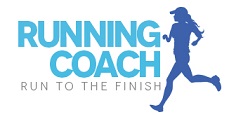 Sign Up to Receive a Weekly Newsletter with Top Running Tips and Laughs