How to train for a marathon when your life is already filled with other things that must be done…it's a super common question when we start out.
Because we all have that one friend we secretly believe must not sleep because how else could they possibly work full-time, volunteer, stay in amazing shape through marathon training and do it all with style?
Sure, they may have super powers, but it's much more likely they're getting a full night of sleep because they know it's crucial to helping them perform their best at everything they do.
And now we're going to let you in on some of the secrets of long time runners. Remember that this is a set period of time, likely 16-20 weeks, where you may need to adjust your lifestyle and look to those around you for additional support.
Here's how they squeeze in time everyday for a run, a long weekend run and still get their job done. This is not about how to train for a marathon in two weeks because you've been too busy to do the work, we don't condone or promote that around here.
We want you running long term, injury free and happy. Yes, marathon training can be enjoyable!
How to Train for a Marathon
Always, always, always step one is going to be finding a single plan that you will follow.
No jumping from idea to idea based on what's working for your friends.
Be honest about your starting point and remember that walking is TOTALLY normal when we're building up our endurance.
✅Checkout out this Couch to Marathon Training Plan or get access to a number of plans and coaches inside our Virtual Running Club.
All right now that you've got a good solid plan to keep you injury free, let's talk about some other tips to master your time, body and attitude.
1. Dedicate time and make a daily commitment.
Maybe you love the idea of running a marathon, but your current work and family obligations already have you feeling frenzied.
Instead of overbooking yourself and insisting you register for a race, plan a training schedule and juggle other responsibilities, be honest with yourself and only commit to things you can truly give 100% .
If you don't, it's a surefire way to find yourself skipping out on runs.
If you aren't ready to commit to the training schedule, don't beat yourself up — just readjust your current plan.
Maybe you can squeeze in enough workouts to train for a 5 or 10K. Even though these are shorter races, having a more attainable goal will keep you committed to daily runs, and you can use these to build up to a marathon when you do have the time.
Which is going to make training more fun and so much easier to follow through with.
Want to Train for a Marathon? Think You're Too Busy? A must read
Click To Tweet
2. Plan to win.
There's a reason the quote, "If you fail to plan, you are planning to fail" is so popular … because it's true.
Similarly to the first thing on this list, if you don't take the time to plan and commit to your workouts, chances are you won't do it.
This goes beyond having a training plan; make sure to take additional steps to head off any obstacles:
Keep a gym bag in your car or at your desk with running clothes so you're always ready.
Know your travel/weekend schedule and shift workouts to accommodate other plans if something comes up.
Schedule time with friends when it won't impede getting your run done (but do schedule it!).
Eliminate excuses that keep you from doing the warm up or the strength work (10 minutes pre-run does SO MUCH).
Find ways to make your fueling easy. Do you make your post run shake the night before? Do you have your lunch pre-packed, so you can run then eat?
3. Savor your rest days.
If you're one of the dedicated runners who feels a rest day is simply a waste of good energy, remember you can actually use this day to do other things and think of it as a reset for the following week.
It's time for your body to heal, to plan your training and meals, and treat yourself to some well-earned relaxation.
Rest is when your body builds back up, it's how you make progress.
Reframe rest days as part of training, they aren't being lazy, they are necessary.
Remember they will help you continue to enjoy your runs.
If you just can't sit still, then consider taking an active recovery day with friends. Maybe spend some time hiking, paddle boarding or going on a bike ride.
Days when you aren't training give you more time to enjoy free time with other people whose support ultimately makes you a stronger runner.
4. Have an accountability partner.
Being part of a running group can make your runs more interesting, encourage you to push your pace and get you more involved in the entire running community.
But having a single running partner can be even more beneficial. Imagining them standing on a corner as the sun rises, waiting for you to appear is the ultimate way to make sure you don't hit snooze a second time.
Checkout these tips to find a running group (and give over those nerves) or if you just don't have in person time, truly find something like Virtual Run Club where you can get support and accountability.
5. Embrace morning runs.
I know half of you groaned just reading this tip, but it's true.
The busier your life, the easier it is to skip a run later in the day. There are the rare few who will always run, even if the only time they have to spare is late at night. But if you tell yourself you'll run after work and then don't, it's time to embrace the morning.
Studies show that morning runners are more productive and make healthier choices throughout the rest of the day.
I think it's the endorphins, but maybe it's just because they've started their day by enjoying the world before everyone has woken up and the noise of life has truly begun.
6. Prioritize Sleep
Sleep is your best friend.
Studies have shown it has a bigger impact on both recovery and performance than any single workout.
Create a routine that will help you wind down at night
Don't think that getting up at 3AM to run on 4 hours of sleep is dedication, it's detrimental to your health.
Ask for help! Can someone else help with the kids morning routine? Who can take something of your plate while you focus on this big goal.
Again think of it like training so you aren't tempted to short change yourself.
Example Marathon Training Day
Let's look at a real life example, to start thinking through were you can streamline your day to fit in all the sweaty things.
5:00 AM Wake Up
5:15 AM Gear was laid out so you are already dressed, starting to sip on some water or your coffee
5:30 AM Finish eating breakfast – slice of sourdough bread with nut butter and a little banana
5:45 AM Dynamic warm up that includes 5 minutes of core work to activate your hips and glutes
6:00 AM Starting your week day run, which is likely going to be 60-90 minutes depending on the point in training.
7:30 AM Finish run, do a couple minutes walking and then head directly to the shower, no need to stretch right now
8:00AM Fast shower, clothes for work are already laid out. Dry shampoo, pony tail, high bun, braids or hat if needed!
8:15AM Grab post run meal – oatmeal with berries, protein powder, flax and chia seeds (or have pre-made egg burritos you take with you!)
— head to work, walk to your home office
9:00 to 12:00PM Work, get up occasionally to move so you don't get stiff, have a second snake ready to go like apple and jerky.
12:00PM Lunch – thinking again about what's going to help your body recover, which is nutrients! Protein, carbs, fats – a power bowl meal hits all of these and again you can make ahead with meal planning.
— assume you may need an afternoon snack too! These aren't things to skip, as they help you recover to go again the next day.
5PM – 8PM Family time, dinner, all the things
9PM – Do some light stretching, get everything laid out for the following day and start winding down so you can get a full night of sleep
Of course your day won't look exactly like this.
But I'm telling you, that you will find places you can shave off time or eliminate things. You'd be surprised how very little your co-workers care about your hair in a pony tail and how much more fascinated they'll likely be with your need to eat all day long to keep that body humming.
If after all of this you still can't seem to make yourself run, I'd say it's time to consider you've hit burn out. Explore some new activities and once the urge to run sneaks up on you again, grab it by the laces and go.
Additional Marathon Training Tips
All right now we've gone through some of the life hacks, if you're looking for more nitty gritty, some additional reads.
How do you make sure a run happens?
Have you ever worked with a coach?
Other ways to connect with Amanda
Instagram Daily Fun: RunToTheFinish
Facebook Community Chatter: RunToTheFinish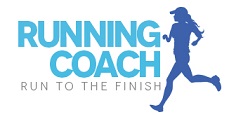 Sign Up to Receive a Weekly Newsletter with Top Running Tips and Laugh