Lock Laces are the original no-tie lacing system that can convert your traditional lace-up shoes into convenient pull-ons that have a locking device for the most customized, and adjustable fit. Maybe you've wondered what they feel like or how to use them? Since I've been using them in different shoes since 2013, I wanted to provide a full Lock Laces review.
As runners, we all know the frustrating feeling of having your shoes come untied during a run or feeling your shoes tighten as they swell throughout the day.
Not only can it be annoying, but it can cause discomfort, slips, and injuries, and a real nuisance for many of us (especially those that hate tying their laces!).
With Lock Laces, you don't have to worry about any of that! And, I mean, there is a reason why 1 in 10 Ironman finishers are already using them!
Sure they need something that slips on quickly after finishing the bike, but that is just one of the benefits of having flexible laces rather than fixed ones and being able to adjust them on the go.
If you've heard of Lock Laces but aren't sure if they're for you, this article is exactly what you need! Here, we'll cover the features, why you should have them, and also a quick video tutorial on how to properly set them up.
So, let's get started!
What are Lock Laces?
Lock Laces are the original no-tie lacing system invented by track athlete, Eric Jackson, in 1997 after he became frustrated with his shoes coming untied during races.
Soon, his friends began asking him to create pairs for him, and the following year he obtained a patent for them, set up shop, and started running his company from Baltimore.
They quickly became famous amongst triathletes where winning can come down to the seconds and help decrease transition time. But that's not the only type of people they're good for!
They're perfect for just about everyone making them a great gift option! From runners of all ages to seniors that are suffering from arthritis or other disabilities, autistic children, or even casual users can use these and enjoy the benefits.
Thanks to the innovative locking device that guarantees an adjustable fit, they can quickly convert any pair of traditional lace-up designs such as tennis shoes into slip-on sneakers!
Each pair comes with 2 elastic laces, 2 lock devices, and 2 cord clips that can be used on one pair of shoes. They come in dozens of different colors, ranging from black, navy blue and more 'subdued' colors, to fun vibrant ones like hot pink, sour green apple, and even rainbow!
See all the available colors  >>
Other brands have caught on to the benefits and now you'll also find Nathan Sports run laces in black or safety yellow, and RJ Sport at an even slightly lower price point.
What are the Benefits of Using Lock Laces?
Lock laces have a ton of benefits! The stretch fit comfort you get from these laces is one of the best features as the elastic laces conform to your foot for the perfect, custom fit.
Plus, the added compression you get from these reduces discomfort so that you can perform at your best, whether you're a triathlete, a casual runner, or a sports enthusiast in general!
They also help eliminate tight spots, banding, pressure points, and heel crushing. Not to mention, you'll never feel frustrated again thanks to these no tie shoelaces!
Lock Laces are seriously ideal for triathlons, marathons, or other team sports where you need specific colors.
I've also found that they're easy to loosen or tighten as you change sock thickness during winter running, which ensures you have the right fit every single time.
They're also a one-size-fits all, making them perfect for adults and even kids!
How to Install Lock Laces
It's a pretty simple installation process to get going, but I know many people that feel intimidated because you have to snip off excess lace while setting them up.
But don't worry, that's why I recorded a video where I walk you through exactly what you need to do to make sure you do it right every time:
Installation, as you can see in the video, is fairly simple. All you need to do is thread the ends of the laces through your shoes and then through the patented double eyelet lock, and slide the lock to the tongue of the shoe.
Once that's done, trim the excess lace with a pair of scissors and snap on the cord clips! Yep, that's all you need to do to get adjustable tension in your laces for the perfect, custom fit.
As noted in the video, I wore these for the first time at the ING Miami Half Marathon YEARS ago and now David uses them in every running shoe he has.
Not once did I have that sensation where my shoe felt too tight or a lace suddenly coming undone or retying it 10 times before the race started because something just didn't feel right. Yes, there are all things I have done at past races!
Trust me, these are truly game-changers and I highly recommend you check them out.
Looking for more running shoe tips?
Other ways to connect with Amanda
Instagram Daily Fun: RunToTheFinish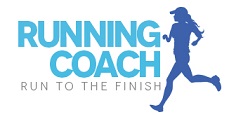 Facebook Community Chatter: RunToTheFinish
Sign Up to Receive a Weekly Newsletter with Top Running Tips and Laughs