Are you a runner or a jogger? What's the difference, and does it even matter? If you've been wondering about the distinction between jogging vs. running, I'm answering all your questions right here!
As a long-time running coach and runner, I'm often asked, "What's the difference between jogging and running?"
These activities seem very similar. And sometimes, the terms are even used interchangeably. For example, joggers will often say they're going out "for a run."
But if you use the term "jogging" to describe what a self-proclaimed runner does, you might unintentionally offend them.
So, is there a difference? If so, what is it? In this article, I'm covering all of that and more.
As a running coach, I can't start to answer this question without being very clear that jogging is the same as running, unless you realllllly want them to be different mentally. And yes, I do have an opinion on being called a jogger; no, thank you.
And if I said I think this is a stupid debate, you might wonder why I'm writing about it. So let me also just say it's because you ask! You ask so often if there's a difference!
Jogging vs Running: A Brief History Lesson
Before we dive into our investigation of the differences and similarities between jogging and running, I thought it might be helpful to take a quick look at where these terms originated.
Running isn't an invention, per se, because it's been a natural human ability for thousands of years. It was a means of hunting and surviving for our ancient ancestors. The best runners could hunt down food and escape an attack from wild animals.
Then as civilizations flourished, running became a competitive sports activity because it was no longer necessary for survival.
According to Brittanica, Dr. Arthur Lydiard, an Olympic track coach in New Zealand who founded the Auckland Jogger Club, recommended that retired runners practice jogging as a conditioning activity in the 1960s.
Bill Bowerman, a track coach at the University of Oregon, experienced jogging himself when he visited New Zealand and went jogging with Lydiard. Bowerman was so impressed with the activity that he co-wrote a book with heart specialist W.E. Harris called Jogging in 1967.
That's when running was becoming a larger sport. But, thanks to the book, jogging's popularity took off.
Within a year, jogging had become a phenomenon that had swept across the United States. Schools ran jogging campaigns to advertise the sport as a way to stay fit and have fun! Running/jogging became popular as celebrity runners became increasingly popular in the 1970s.
Is There a Connotation to Jogging vs Running?
This is something that I touch upon in my book Run To The Finish. Personally, I believe if you run at any pace or distance, you are running. There is no technical difference between running and jogging, only the mindset that comes with it.
This brings up an interesting notion in the running community where some people call themselves 'joggers' because they don't feel that they're worthy of the title of being called a 'runner'.
Well, if you 'jog' or 'run' at any pace, distance, or place, you're definitely a runner in my book. And I say this from years and years of experience as not only a runner but also a running coach.
On the other hand, many runners take offense when someone refers to them as joggers. The casual quality of the word could bother some athletes who are serious about their sport.
That's because runners don't want to be stereotyped as someone who goes for a casual jog every now and then. They see running as more than just a sport; it's a way of life and a passion.
Runners frequently consider their training as a focused means of achieving a goal. They aren't merely running to burn calories; they're running with a purpose, working hard, and achieving their objectives.
They need not be the fastest or podium placing runners, but they are devoted and passionate about the sport.
So if you're passionate about running and run with a purpose, you're definitely a runner.
Jogging vs. Running: The Differences
If asked, many people would say that jogging is simply a laid-back version of running. Although these two activities are similar, there are some distinct differences between them.
Do you know how to determine jogging vs. running? See if you know the differences between the two!
1. Intention
This is the most important one in my book.
For me, if you run at ANY PACE, PLACE OR DISTANCE you are running. Period. Hard stop.
But I know many of you still say "no, no, I don't run. I jog."
Joggers tend to be more casual, use a leisurely pace.
They may not go as often, as someone who owns the title runner.
Joggers tend to see running as an activity that they do once in a while for fun or to complement their other workouts.
Joggers may set a goal to run a first 5K.
Runners may also see jogging as a description of their recovery days to compliment other runs in their training.
But they tend to be goal-driven, mentally focused, and run more frequently as they constantly work toward improving their time, distance, or both. Runners tend to have a set training schedule and make goals such as running a marathon.
2. Pace of the Workout
The most obvious (and recognized) difference between running and jogging is speed.
There isn't an official speed cutoff to differentiate between a jogging pace and a running pace.
That's probably because most people vary their speed based on a few factors, including the distance they plan to run, terrain, type of workout and yup age.
However, if you're forcing me to give you a pace – there's a VERY GENERIC statement that the difference between jogging speed and running speed, a 10-minute mile pace (6mph) is a good, basic rule of thumb.
Faster than that is considered to be running, while a slower pace is more of a jog.
However, I find that to be horribly outdated information.
When running was first becoming popular it was still reserved for the super fast. Now a 10-minute mile is a GREAT pace for a huge majority of runners.
Based on the huge increase in runners and the average finish time for many distance races, it would be more accurate to say anything over a 12-minute to 13-minute mile could fall in that jogging range. Which makes sense when we talk about form below.
3. Intensity and Distance
The most obvious difference in jogging vs. running is intensity.
Joggers move at a moderate pace, making it possible for them to breathe and even hold a conversation if they jog with a partner. The more casual approach isn't as taxing, which may allow joggers to run for longer periods of time than some runners can.
Which by that definition means they are rocking the EASY runs to improve endurance.
By contrast, running is often defined as more of hard focused effort. Its high intensity demands more exertion from the muscles and lungs and raises the heart rate higher.
As a result, the body will feel tired faster as a result of running, which may make it harder to run longer distances.
In other words, by common definitions you are running during a race, intervals, fartleks, tempo runs and sprints… but otherwise jogging.
4. Body Form and Movement
Jogging strikes that middle point between walking and running.
Running typically requires faster strides, a quicker running cadence, quicker arm movements, and more physical exertion due to the difference in pace and effort. In contrast, jogging is easier on the muscles and joints, and it is typically more bouncy.
This all results from the faster pace that's usually associated with running. When running, both feet are momentarily off the ground during each step, creating a brief period of flight or suspension. This allows runners to cover more ground in less time.
In contrast, jogging is slower, with a more relaxed stride. Joggers typically maintain at least one foot on the ground at all times, resulting in a continuous series of steps rather than a momentary suspension.
And so, joggers don't need as much power, so they don't raise their legs or knees as high (think of how a sprinter looks vs a marathon runner). Because of this, a jogger's stride may appear to be "bouncier" than a runner's stride.
The higher speed and intensity of running demands running with a higher cadence and faster arm movements.
According to one study, moderate-intensity jogging may actually be more beneficial to your health and extend your life than intense running. And here's another reason why 'jogging' isn't exactly a bad thing.
Although the differences between both of these forms of aerobic exercise are somewhat subtle, they are there. Now, let's take a quick look at the things these activities have in common.
5. Training Schedules and Fitness Levels
Running often involves structured training programs that aim to improve speed, endurance, and overall performance.
And so, runners may engage in interval training, speed work, or long-distance training to achieve their goals. This means, running typically requires a higher level of fitness and conditioning due to its higher intensity.
On the other hand, jogging is often adopted by beginners, individuals who are gradually building up their fitness levels, or those seeking a more moderate exercise routine.
Jogging can serve as a starting point for individuals who eventually aspire to start running or as a sustainable long-term exercise option for general fitness and well-being.
Jogging vs. Running: The Similarities
Running and jogging have key differences from each other, but they also overlap in MOST ways.
First, both jogging and running provide a variety of health benefits, which I'll go into in more detail down below.
Common gear: They require similar gear, including wireless headphones, running shoes, and good running socks.
Physically demanding: Your body is going to hurt when you first start and then adapt over time
Make you stronger: Both are going to make you feel strong and proud of yourself for showing up
Consistency is key: You only get better at either with consistency and a good training plan
Finally, planning ahead for safety precautions is another area where these activities overlap.
Depending on where and what time of day you run and how long your route is, you'll need to make sure you are:
Reflective gear to stay visible to drivers, bikers, and other people (especially if you run when it's dark or nearly dark outside)
Wearing enough sunscreen – seriously one of the actual dangers of running is skin cancer
Physical and Mental Benefits of Jogging vs. Running
When it comes to the benefits you receive from running and jogging, these two activities are more alike than different.
Jogging's relaxed pace may put less strain on your muscles and body than running does, while running's higher intensity releases more endorphins for a more pronounced "runner's high."
From there, however, the benefits are similar.
Both jogging and running will give you many benefits, including:
Reducing stress and anxiety
Lowering depressive symptoms thanks to Vitamin D
Activating your brain to improve focus
Boosting creativity
Combating insomnia to improve sleep
Increasing endurance and stamina
Improving metabolism
Decreasing the risk of certain diseases
Burning calories
Improving cardiovascular health
Building muscle
Helping achieve weight loss or maintain weight
Strengthening bones
Based on all those benefits, you can't go wrong with either running or jogging!
Frequently Asked Questions about Jogging vs Running
Do you have questions about jogging vs. running? Check below to see if I've already answered them. If you don't see your question, please leave it in the comments.
Is It Better to Jog or Run?
Instead of looking at one activity as being better than the other, I think it's better to see them as complementary activities. And ultimately, the best activity for you is going to be the one you will commit to doing on a regular basis.
Running burns a few more calories and requires more stamina because it depletes more energy. It can be harder on joints due to enduring greater impact.
Conversely, jogging is a great cardiovascular activity that can provide many of the same benefits of running without as much impact or some of the other downsides.
Are There Times When Jogging Might Be Better For You Than Running?
Yes! Even if you're a self-proclaimed runner, there are times when jogging vs. running would be a better choice. Here are a few to consider:
If you've been training for a long period of time and need to take a break but still want to stay in good shape.
When you're recovering from an injury and working your way back into running.
If you've been inactive for a long period of time and want to begin running again.
If you've gained weight and want to start getting back in shape, jogging is a good way to start your journey.
Tips for Getting Started
Starting a new fitness routine can be both exciting and daunting. Whether you're interested in jogging or running, it's important to have a solid foundation to build upon. Here are some tips to help you get started:
Starting a Jogging Routine
If jogging seems like the right choice for you, here are a few tips to get started:
Invest in a good pair of running shoes that offer proper support and cushioning. Your shoes are the most important piece of equipment when it comes to jogging. They can help prevent injuries and provide comfort throughout your workout.
Start with a gradual progression, alternating between walking and jogging intervals to allow your body to adapt. This will help you build endurance and reduce the risk of overexertion or injury. Begin by walking for a few minutes, then jog for a short distance. Repeat this pattern for the duration of your workout.
Warm up before each jogging session to loosen up your muscles and reduce the risk of injury. Spend a few minutes doing dynamic stretches, such as leg swings and arm circles. This will increase blood flow to your muscles and prepare them for the workout ahead.
Listen to your body and adjust your pace or distance as needed. It's important to challenge yourself, but also to avoid overexertion. If you feel any pain or discomfort, slow down or take a break. Pushing through pain can lead to more serious injuries.
Consider varying your jogging routes to keep things interesting and explore different terrains. Running in the same location every day can become monotonous. Try to find new routes that offer different scenery and challenges. This will keep you motivated and engaged in your jogging routine.
Starting a Running Routine
If you decide to take up running, here are some tips to help you get started:
Remember, starting a jogging or running routine is a journey. It's important to start slow, listen to your body, and gradually increase your intensity and duration over time. Stay consistent and stay motivated, and you'll soon be reaping the many benefits of this wonderful form of exercise.
Jogging vs. Running: The Conclusion
These two activities have slight distinctions in speed, intensity, form, and mindset. But that's where the differences end, and the similarities begin.
It doesn't really matter whether you consider yourself a jogger or a runner because both activities are physically demanding, build stamina and strength, and yield a wide range of benefits.
In other words, both joggers and runners benefit from their activity of choice, so what you decide to call yourself is more of a matter of personal preference. What really matters is that you're doing what you love so that it motivates you to get out and do it regularly!
More Posts to Read
Looking for a little more to improve your runs or just have some fun.
Other ways to connect with Amanda
Instagram Daily Fun: RunToTheFinish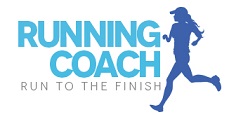 Facebook Community Chatter: RunToTheFinish
Sign Up to Receive a Weekly Newsletter with Top Running Tips and Laughs