Whether you've snagged a new pair of running shoes that you just MUST take for a run or you're wondering how to break in running shoes before your big race, today I've got you covered.
Admittedly this is not nearly as intense as breaking in a pair of leather boots with that every so sharp pointy toe. Those bad boys are going to need some massaging and time.
Your running shoes, luckily, have continued to evolve so that the process is easier and easier. So I want to say upfront, don't super stress over this. Just follow some of these basic tips and you should be good to go, unless you know that you notoriously have a rough time with running shoe fit.
Once you've reviewed how long do running shoes last and you've finally realized that you simply cannot keep wearing an old pair that's worn down, it's time to learn how to break in your new running shoes.
Why You Need to Break in Running Shoes
Why do runners have the mantra of "nothing new on race day"? Our goal is to avoid major discomfort or strain.
And because there are no guarantees that even the same model of a brand new pair of shoes is going to feel just like the pair you've been wearing for months!
This could be simply because the shoe is slightly different or because the shoe has modeled slightly to the shape of your foot.
Issues with taking a shoe out for a long run without breaking it in:
Heel blisters – happens from your foot moving up and down, can be fixed with lacing
Arch blisters – friction from foot moving too much, can be fixed with different socks or lacing
Foot pain while running – change in how your gain or support of the shoe, stiffness in the upper
Black toenail from running – unlikely from a short run, but possible if the first run is long or downhill in a tight toe box
Calluses and corns are not going to happen from a single run in new trainers. But wearing a shoe that doesn't have a proper fit for run after run is going to continue the friction that leads to both issues.
Remember that foot swelling happens during longer distances, which is why we often buy a half-size to full size larger than our casual shoes. The right shoe model for you may take a little testing.
How Long to Break in Running Shoes?
In general running shoes break-in period is only going to take 20-30 miles to start feeling exactly how you want them to. Ideally we don't want to put months in to breaking in the shoe when it's only going to last us around 500 miles!
If you are buying shoes specifically for race day, then I recommending getting them about a month prior to race day. That ensures you have enough time to break them in using the steps below, as well as take them out for a speed workout and a long run.
Breaking in shoes before a marathon:
A couple of short runs
A medium weekday run
One long run
One speed session
This won't put a ton of miles on the shoe, but will allow you to test them out in a variety of situations to make sure they truly feel fabulous on your feet.
This is also why you absolutely should be rotating running shoes. It means you have a pair that's in good shape which you already love, and a model that you can be breaking in.
How to Break in Running Shoes
I've been running since 2002 and will share with you my basic process for breaking in modern running shoes. BUT there are some additional options if you feel like you are constantly dealing with blisters or other fit issues, so we are going to cover those as well.
Step 1: Go For a Short Run
A lot of folks will recommend that you go for a walk. I disagree with this because your foot strike is different while walking than running, which is why I'm always telling you to have walking shoes.
We want to break the shoe in to the patter than we want from the get go.
Start out using them for shorter runs like a 20 minute recovery run day.
Immediately you get a feel for any changes you need to make to laces
Deciding how your socks feel in these shoes to avoid excess chafing
Worst case do you need to return them! Many places (REI, Nike, Zappos) have really great return policies, including your local run store.
If you are really nervous about the shoe fit, then try running on the treadmill. This is going to keep the shoe sole cleaner and make returns much easier!
Step 2: Set a Transition Period
If you're staring to use a new style of shoe, then you absolutely don't want to go to it 100% right away. This applies if you are going to a Zero drop shoe, a really plush shoe, carbon fiber shoes or even a trail shoe.
Yup, trail shoes have a very different feel than road shoes and you may initially find them really stiff or different underfoot. Making big jumps in shoe fits without a transition period can lead to Achilles Tendon issues, strain and discomfort.
Ensure your new shoe is no more than 10% of your weekly mileage for the first few weeks
Start using the new shoe for more mid-distance runs to build up feeling comfortable in them
Finally have at running in them as you please, but remembering that it's always beneficial to rotate multiple styles of shoes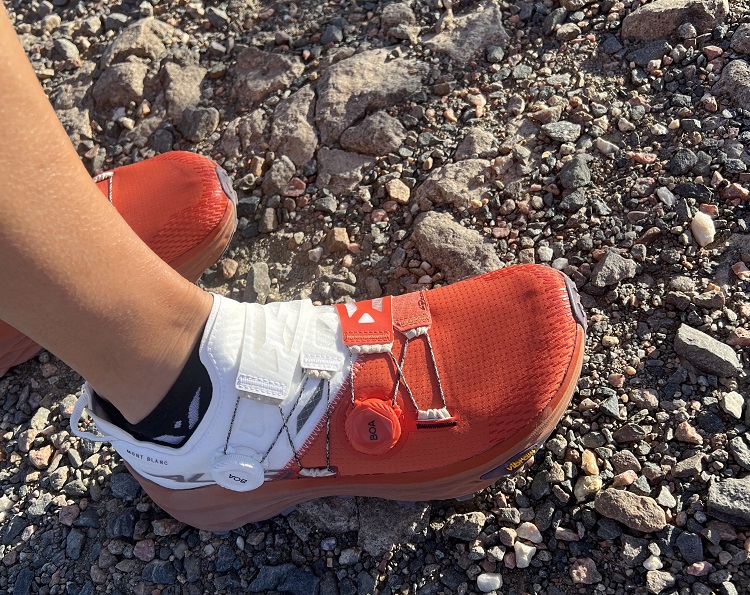 If you're going from the same old shoes to new model of the shoe, then just a few test runs to make sure everything feels ok before going longer should be plenty. As noted, there is much less break in running shoes time needed now.
Step 3: Gradually Increase Mileage
Once you've done a few short runs and found that things feel good, you can start to increase the distances in your new running shoes.
Remember that the longer you run, the more your feet swell. So this is going to be an important test for any race shoe to learn if you need a thinner sock or to adjust the lacing on the top of your foot to ensure there is plenty of room.
Optional: Heat Your Shoes for Wider Feet
All right now we are moving in to some of the techniques that I personally have never found necessary, BUT can be really useful as noted if you just aren't getting the right fit or have issues like bunions.
I'm not a huge fan of this because I don't want to destroy the glue or other components holding the shoe together. HOWEVER, those of you with wide feet or really high arches might find that this makes them more comfortable.
After you've worn the shoes on a short run
Keep the shoes on your feet to help with shaping and point the hairdryer at them for 2-5 minutes.
Go back out for another easy mile or so
If you want to do this process repeatedly be sure to wait at least a day between. As noted, we don't want to overheat them result in the glue loosening.
All right there you have it. My very basic process for breaking in running shoes.
It's nothing crazy, but I can say over 20+ years of running I've learned that it works and my feet are supremely happy with the results.
Looking for more running shoe fun?
Other ways to connect with Amanda
Instagram Daily Fun: RunToTheFinish
Facebook Community Chatter: RunToTheFinish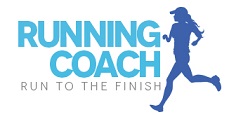 Sign Up to Receive a Weekly Newsletter with Top Running Tips and Laughs