Our running shoes have a lifespan of around 500 miles…or less. But how long should we expect our GPS running watch to keep on ticking?
Our watches have become such phenomenal tools in our training.
Providing not only tracking miles and distance between two points, but heart rate information, guided maps, elevation, music controls and even payment options.
We NEED them.
And we need them to last. Depending upon the aforementioned features and price point, battery life can vary significantly. Additionally, there's the total lifespan of the watch.
Here's a round up of the best GPS watches for battery life, which will vary based on smartwatch usage vs battery life with GPS running.
How Long Do GPS Watches Last?
Newer GPS watches can easily run up to 100 hours with power save modes, but the average middle of the road watch is around 14 hours of GPS. In the following sections, we will breakdown GPS watches with the longest battery life to see how the different brands stack up.
In terms of total lifespan, most GPS watches are lasting 7+ years.
However, ALL GPS watches rely on rechargeable batteries, which do have a lifespan. One note I saw said that after 500 charges you may start to see a drop off in battery capacity.
Again, at higher price points and with new technology watches are lasting longer and longer. I have a few watches that are over a decade old and I'm finding they will indeed charge up, but then don't want to hold battery quite as long.
Of course, those older run watches are also LARGER and don't have some of the fun new features that I so love.
Longest Lasting GPS Watches
If you truly need a watch that can outlast you on the trails or during some epic training weeks, these top of the line models are going to be what you need.
Getting the longest GPS battery life requires upgrading to the most expensive models from nearly every brand.
As noted below, you may not need their max lifespan or the additional features like blood oxygen levels and on screen navigation…but, man those features are fun!
Garmin Fenix – Most Well Known GPS Watch
Social media sucked in me in to the white and rose gold Garmin Fenix a few years ago and it's a stellar watch. This sport watch has a ton of great features, plus comes in the S version which is smaller and doesn't overwhelm my wrist.
I've tested different versions, I've run it it for many miles and there's a reason it tends to come out on top.
The watch looks great, has all the features you could ever need and keeps getting upgrades. There's now an option for Solar Battery (significantly higher price point, but awesome.)
Smartwatch mode with HR and lifestyle tracking up to 9 days
Full GPS 25 hours
Battery save mode GPS 50 hours
There is also a Solar option now for this watch which will get you a few more hours
USB charging – 100 minutes
$599
Get my full review of the Garmin Fenix >>
Checkout the best Fenix prices >>
Polar Vantage V2 – Fully Loaded Feature Set
This is the watch I am personally running in these days because it has not only great features, but one of the most accurate wrist based HR monitors I've found in testing MANY watches.
Smartwatch mode up to 7 days with continuous HR tracking, including sleep tracking
Full GPS mode 40 hours
GPS battery save mode gets you up to 100 hours
I absolutely wear it daily, run 5 days a week and probably charge it every couple of weeks, so I think it goes longer.
USB charging cord – 70 minutes
$499
This is another watch that has a HUGE variety of features, including hill splits, fuel source (are you burning more carbs or fat), open water swimming and so much more. Which means while you are getting that extended battery, you're also paying for all these features.
They do have the Polar M, which also offers a 30 hour GPS battery life with HR. However, in my testing the HR wasn't very accurate. The Vantage V and V2 have new sensors, which make them worth the extra for me.
Read my detailed Polar Vantage V2 Review >>
Checkout the best prices for the Polar Vantage V2 >>
Coros APEX – Cheapest Long Lasting Battery Life
Many of my trail running friends really love the Coros watches, as well as Suunto. Having tested both, I agree they have a great number of features, but just haven't figured out the HR piece.
The heart rate monitor on each one I tested was horrible. So be prepared to use a chest strap if that's your big goal. This watch also doesn't have nearly the battery life as some others, but is plenty for the average marathon runner.
They have a 46mm and 42 mm, which should just be about size, but does change the features. The 42mm has less battery life, so the numbers below are for the 46mm.
Smartwatch mode 0 days
Full GPS Mode 35 Hours
UltraMax GPS Mode 100 hours (turning off some features)
Features that will rival these other more expensive watches
USB Charging – 70 minutes for full charge
$350
Read my full Coros Apex review >>
Checkout the current best prices on the Coros Apex 46mm >>
Garmin Enduro – Longest Battery Life with Solar Power
If battery is genuinely your biggest concern, then this running watch is going to have all the possible features you could need for GPS accuracy, VO2M max, blood oxygen and everything in between.
While this watch is LARGE on my wrist, I really enjoyed the serious battery length. Even leaving the watch sitting for a week after the wildfires, I was able to come back and go for a run without a second thought about if it would have enough charge.
It's also one of the highest price points, so it's really a decision on how important that ongoing solar feature is for you. It will make an incredible ultrarunning or multi-day event watch.
Overbuying when it comes to our watch is super easy, but not terribly necessary. Imagine saving $200, still loving your watch and being able to get another pair of running shoes.
Smartwatch mode 50 days; 65 days with solar
Full GPS mode 70 hours; 80 hours with solar
Max Battery GPS mode (turning off lots of features) 200 hours; 300 hours with solar
Battery Saver mode (turning more off) you could wear it for a year on solar
USB Charging cord and time in sunlight, quickest charge in full sun
$899
Read my full Garmin Enduro Review >>
See the current best prices for Garmin Enduro >>
** hint: every.single.year. Garmin does a good sale around the holidays.
Suunto 9 Peak – Small and Lightweight
Like the other watches listed here, this is a great multisport watch. Not only can it carry you for hours running, but it's set up for many other sports and can be easily used for triathlon training and tracking.
7 days in Smartwatch mode
Full GPS and every single feature on 25 hours
Battery saving GPS mode 170 hours
There's a range in between of hours depending on what features you utilize
USB charging – 150 minutes for complete charge
$569
Read my full review of the Suunto 5>> this is the step down version, but contains many of the same features
Checkout the current best prices for the Suunto 9 >>
How much battery do you need in a running watch?
This is probably the question you should ask first, so that you don't over spend.
Are you doing epic days on the trails or lots of marathon long runs? Then you absolutely don't want to be mid-way through and find your watch has died. Plus with those training goals, you may truly benefit from many of the extra features.
However, if you're training for your first 5K or simply using running as part of your overall fitness routine, then charging your watch more frequently might be worth saving $200-$300.
Most runners training for a marathon will not need over 4 hours for a single training day
The max battery life on these is designed for Ultrarunners or those heading out on multiday hikes, camping and sports
The max battery life will turn off features that might be why you wanted the watch, so for everyday training you'll be getting the lower battery life
It is nice to have longer battery life so you don't have to think about charging all the time and can charge less to extend the life of the watch
✅The Garmin Forerunner 45 is what I recommend as a GREAT starter watch and it will last a week in smartwach mode and 14 hours of training!
How to extend the battery life of your GPS Watch?
Extending battery life is really useful when you're traveling and not always able to quickly charge your watch. Or if you're like me and simply only think of it every few weeks!
Don't leave it plugged in all the time, this can actually lower the battery life
Don't let it run completely down and need to be fully charged
Let the screen turn off when you are not using your watch
Turn off continuous HR tracking
Turn off smartphone notifications
Looking for additional GPS watch information?
Checkout out some of these comparisons to see how brands stack up:
Other ways to connect with Amanda
Instagram Daily Fun: RunToTheFinish
Facebook Community Chatter: RunToTheFinish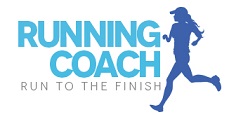 Sign Up to Receive a Weekly Newsletter with Top Running Tips and Laughs