You've crossed the finish line and are already considering your next race…or perhaps you accidentally stacked your race calendar and now it's time to figure out what to do between races. And more importantly, how long between half marathons to have your best races and not get injured?
Experienced runners often compress the time between races.
Using one race as a practice race and the other as their big goal race or perhaps using one in the lead up to a marathon.
But what's the best option for most runners?
How Long Between Half Marathons?
In an ideal world, we'd do races with a full training cycle in between.
That allows for a complete base building phase, speed work phase, peak week and then taper.
BUT I know that often things get stacked, so here's a guide to help answer how soon can you run a second half marathon:
If it's your first half marathon, please give yourself at least 6 weeks minimum
If you ran it for a PR as an experienced runner, give yourself at least 4 weeks
And if you pulled out due to an injury, get healthy instead of rushing the process
When it was your goal race, but then weather or life happened and it went south you need to take in to account how hard you ended up running before choosing the next race.
Whatever the reason might be, here's how I would handle doing multiple half marathons within a short time frame.
How to train between half marathons?
Week 1:
Recovery with walking, yoga, core work
Week 2:
Evaluate how the body feels, any aches if you do some short easy runs, keep walking and strength training
Week 3:
If feeling good then add in 1 short quick speed session and keep the long run to around 8 miles
Week 4:
Do 2 short speed sessions and then second half marathon
You don't need a long run in here because you've already shown you can cover the distance.
Instead, this short time is about ensuring the body is fully recovered to go hard a second time by keeping the mileage low, but inserting speed work.
Short speed sessions might look like 3 x 3 minutes at goal race pace, 6 x1 minute at 10K pace, 1 mile at goal pace followed by 8 strides. The total workout session is probably 6 miles at the most because we just want some turn over.
Can you run half marathons a week apart?
Of course, people basically do that in marathon training.
The key is that you need to have been putting in enough miles to make that distance something your body can handle repeatedly AND you need to commit to running easy.
Additionally, if you're going to try to PR one of these races I would make it the first one. Go in off of a fresh taper and then know that the following race is all about having fun and going easy.
Is it Ok to run a half marathon every weekend?
Again, this could be considered similar to marathon training…so yes…but also no.
Training cycles are designed to have build weeks and cutback weeks. That means not doing the same long run every single weekend, but instead ensuring that every 3-4 weeks you drop intensity and/or mileage to allow for proper recovery.
Additionally, you need to know yourself.
Can you TRULY run them easy and not get sucked in to the race atmosphere.
It's not good on the body to race every single weekend.
Elite runners usually pick 2 races per year that will be their main focus. It allows time for a true build and a full recovery after going out and giving it their all.
Have more half marathon training questions?
Checkout out these articles:
Other ways to connect with Amanda
Instagram Daily Fun: RunToTheFinish
Facebook Community Chatter: RunToTheFinish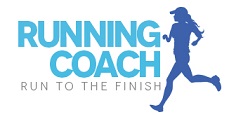 Sign Up to Receive a Weekly emails