As a running coach, I'm often asked about the best marathon training plan and of course there's a LOT that goes in to that answer. Since Hal Higdon provides one of the most robust number of free marathon plans, it's a must discuss.
These training plans follow a pretty standard progression of workouts and utilize the 80/20 method varied by runner experience.
In contrast to the 3 day a week style of the FIRST marathon training method or the high mileage, high intensity of Hanson Method today we are exploring the Hal Higdon Marathon Training Plans which feel like a great moderate way for most folks to jump in.
What is the Hal Higdon Method?
Hal Higdon was first a very successful runner who competed in 8 Olympic trials, then a successful writer for Runner's World and multi-time author starting in 1966 and has now been a well respected running coach for many decades.
I'm certainly drawn to his more simplistic and no-nonsense style of training. No gimmicks, just solid training plans that are easy for the majority of new and intermediate runners to follow without injury.
In other words, my approach in many ways is similar! As a running coach I'm focused on that middle of the pack to back of the pack runner that's nervous, wants to improve, but has a life.
While he does include more advanced training plans, I think the ones that shine are for the newer runner.
In fact, Higdon even has a Dopey Challenge training plan which is a really great tool! I see too many runDisney runners with super low mileage or following some of the less than ideal recommendations to only run 3 miles during the weekday and then suddenly 26 on the weekend.
Hal Higdon Running Plan Principles
Consider this your Cliff Notes version of Hal Higdon running plans overall. These are the key concepts of the Hal Higdon Method for half marathon and marathon training:
Low to moderate mileage
4 days of running Novice and 5 Intermediate
Speed workouts not specifically included in Novice or Intermediate plans
Recommendations to do some runs at goal race pace
He does say strength training is important, but it tends to only appear in base training plans and no specific workouts
Longest run is 20 miles for most plans
Can access paid version with slightly more details and adjustments via Hal's App
You probably won't find any elite runners who've trained with his programs, but I bet you have one or more friends who have! His plans are incredibly popular as a starting point for figuring out mileage and how to put together a decent marathon plan.
Benefits of the Hal Higdon Training Plans
Less days of running works for busy schedules and leaves time to strength train
Low to no speed work can be good for first time runners building up mileage to stay injury free
Weekday runs never get too long, which makes them easier to fit in
Recommends Cross Training to further reduce injuries and keep training interesting
Long runs feel very doable for a first time
Drawbacks to the Hal Higdon Method
Lack of speed workouts to work those fast twitch muscles
Intermediate plans have decently long runs back to back on weekends (if you haven't built up before jumping in)
No specific strength training recommendations with marathon plans (only a little in base building)
Potentially confusing to pick which plan you should follow since he provides a wide range
No specific pace recommendations
How does the long run balance?
It's all about % of total miles for the week.
Higdon often tries to ensure that your long run never totals more than the total of your weekday runs.
In many traditional running programs the long run can consist of up to 50% of the runners mileage and thus requires more time to recover and yes potential for injury. In general, I always recommend your long run not be more than 25-30% of your total weekly volume.
Resources
Hal Higdon Marathon Training Results
Here are some real world results from runners who have used the Hal Higdon running plans to help you see if they will work for you.
Injury Free PR
Janice – I actually came to Run To The Finish for coaching after using the Hal Higdon plan for a previous marathon. It was the perfect place for me to start.
It was easy to follow. The mileage felt doable and I was able to cross that finish line feeling really proud of the work. I don't feel like I can progress a lot farther by following it again, which is why I wanted to do personalized coaching.
Felt Like Speed Was Lacking
Paul – Having heard a lot about Hal Higdon I took a look at the plans and it all seemed really easy to follow. My only complaint was that I started to feel really flat and kind of bored with no speed. Every run just seemed the same and while I'm not the fastest runner, I would like to see some improvement.
I was never sure exactly how to add in speed workouts on my own, but tried. I had a decent race, but feel like I left a lot on the table.
Who Should Try Hal Higdon Training Plans?
As you can probably see now, it's a marathon method that's going to work for a lot of runners and some will depend on personal preference.
A few ways to know if Hal Higdon running might work for you:
Runners who don't enjoy high mileage
Runners who don't enjoy speed workouts
Those who need running to fit around life, not the other way around
Those who are good at doing runner strength training workouts on their own
Runners not needing specific pacing guidelines
Who Should Not Use the Hal Higdon Method?
Generally, I think those looking for a specific PR time might find more luck with plans that have structured speed workouts included. Runners who also are injury prone without consistent strength training, need to focus on adding that in whether listed or not.
Runners who are hitting top end speeds beyond the 3:40 marathon may again prefer a plan with a little more intensity.
Every runner is different. Which is why for some of you this plan will be your golden ticket to a PR and for others it's just a one way ticket to disaster.
You have to really know yourself to go after this one and do it well. I think you also need to make a conscious choice to incorporate strength work amid all the intensity.
As always our team is here creating custom 1-1 online run coaching plans if you need more help!
If this plan isn't right for you, checkout these other reviews:
Other ways to connect with Amanda
Instagram Daily Fun: RunToTheFinish
Facebook Community Chatter: RunToTheFinish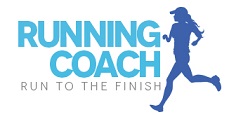 Sign Up to Receive a Weekly Newsletter with Top Running Tips and Laughs