Are you curious about going gluten free? You've heard from running friends it made them faster, more energetic with quicker recovery times? Being a gluten free distance runner, requires planning to ensure you don't lack energy or nutrients.
Repeatedly I've shared that I don't believe in any one diet working for everyone.
So this is something to test out and see how you feel.
Give it a minimum of 10 days to really judge the effects of eliminating gluten and finding out if it's a food intolerance for you. I've had many of my athletes say it made a world of difference for them and others not notice a darn thing.
Gluten Free Distance Running
The major thing that runners need to be aware of is cutting an entire food group from your diet means a possible lack of nutrients and in this case FIBER.
That means fatigue, injuries and poor performance.
When you are first starting out (assuming you don't have a medical issue) try no to go crazy figuring out every single source of gluten. Instead, just be aware that it is in a TON of foods and overtime you can start to weed them out.
– Fried foods, potato chips
– Salad dressing, pre-made seasonings and marinades
– Worcestershire Sauce, soy sauce, artificial flavorings
– Canned soups, candy
Gluten Free Carbs for Runners
Glute Free Meal Plan
It can feel overwhelming or confusing to understand gluten free running, so here is a sample week of gluten free meal ideas for endurance athletes. This will ensure you are taking in enough calories, variety and nutrients to keep you running strong.

BREAKFAST
Morning runners need to pay the most attention to this meal.
We're often rushing from run to work, but getting in some solid nutrition will off set hunger cravings later in the day, keep mood and energy high and of course give your body what it's earned for all that hard work!
LUNCH
If you had a morning run this is a great time to continue replenish so you don't hit the afternoon slump and crave sweets. Planning an evening run? Then go for easily digestible foods!
The goal is to ensure you're getting a mix of proteins, fats and carbs.
Leslie Bonci, director of sports nutrition at the University of Pittsburgh Medical Center, recommends experimenting with a new diet – including a gluten-free one – at least three to four months before race day.
DINNER
Our final chance to get in a good amount of protein for muscle repair and carbs to ensure that you wake up tomorrow ready to keep training!
"I just had all-around better digestion, and digestion is the biggest thing in utilizing the energy I consume." Christian Vande Velde of team Garmin prior to Tour De France.
SNACKS
Snacks are often the place where runners get hung up on carbs. It's so easy to reach for the cookies, candy and bagels at your office or when on the go. Here are some gluten free snack ideas that you'll still love.
Looking for more sports nutrition?

Checkout these posts:
Going #glutenfree as a runner? How to fuel up the right way Click To Tweet
Are you a gluten free eater?
Have you ever dabbled with it to see how you feel?
Other ways to connect with Coach Amanda
Instagram Daily Fun: RunToTheFinish
Facebook Community Chatter: RunToTheFinish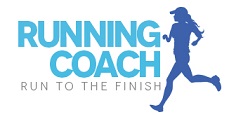 Sign Up to Receive a Weekly Newsletter with Top Running Tips and Laughs