These athletes are truly a testament to what is possible with hard work, dedication, and a love for the sport (plus some good genetics thrown in). And, as a running coach, I believe that we can all learn a lot from the fastest mile ever ran.
We tend to believe as distance runners that going hard for short races won't provide any benefits, but we are absolutely wrong! There's a lot to be said for working on your mile times to improve your pace at every distance.
Whether you're looking to run your first mile without walking, improve on your overall speed or just find a little bit of extra training motivation I think this should do it!
These elite runners remind us not only the value of consistency, mental toughness and smart training, but hope! You'll see in the mile times that follow the large gaps between improvements and yet, runners have continued to chase that goal.
History of the Fastest Mile Times
The mile has been a classic distance race in track and field for over a century.
From its early days as a test of speed and endurance to its current status as one of the most highly anticipated events at major track and field meets, the mile has a rich and storied history.
In this article, we'll explore the evolution of the mile and some of the fastest times ever recorded, including the current world records for men and women.
The mile race originated in the 19th century as a way to measure the fitness and endurance of British soldiers.
It was officially recognized as a race distance in the late 1800s, and by the early 1900s, it had become a staple of track and field competitions around the world. The first recorded mile race took place in Oxford, England in 1850, and the first official world record was set by Walter George in 1886 with a time of 4 minutes, 12.75 seconds.
Since then, the mile has been a fixture of track and field competitions and has become one of the sport's most iconic events.
Over the years, the record for the fastest mile has been broken many times, and each new record has pushed the limits of human performance and inspired the next generation of runners.
How Far is A Mile?
Since we're talking about running track, let's make sure we have an accurate concept of this race. While there are now some 1 mile road races, it is most often raced on a track in small heats.
All of the fast mile times recorded were done in a track environment.
Often times you'll see people working together as pacesetters. This allows the person going for a record to save energy and simply follow the leader, until a point where they peel off.
100-meters – The length of each straightaway.
200-meters—Starting from the curve and going through a straightaway to mark 1/2 a lap. (our English friends also call this a furlong)
400-meters—A single-lap, also referred to as a quarter mile.
800-meters—Two laps, also referred to as a half mile.
1200-meters—Three laps, or three-quarters of a mile (.75).
1600-meters—Four laps, or a standard mile.
A mile is 1.6KM or 5280 feet (the elevation of Denver the "Mile High City").
Breaking the 4 Minute Mile
One of the most famous early milestones in the history of the mile was Roger Bannister of the United Kingdom breaking of the four-minute barrier in 1954.
Bannister's time of 3 minutes, 59.4 seconds was a significant breakthrough, and his achievement inspired countless runners to attempt to break his record.
And it's what many of us expect to see happen in the marathon thanks to the insane running of Eulid Kipchoge and the sub 2 hour marathon.
Now the question is will we ever see a sub-three-minute mile? Footwear technology has seen some massive advancements lately, but this is still a feat that's going to require an experienced runner using science to their advantage.
In the years that followed his achievement, the mile record was broken several times. By the 1960s, a group of runners known as the "Four Minute Milers" were competing to see who could run the fastest mile.
This group included runners like Jim Ryun, Herb Elliott, and Peter Snell, and their efforts helped to push the limits of what was possible in the sport.
What is the fastest mile time?
The next major milestone in the history of the mile came in 1991, when Hicham El Guerrouj of Moracco broke the world record with a time of 3 minutes, 43.13 seconds.
For comparison, 12MPH on the treadmill is a 5 minute mile and that's the top end speed for a lot of treadmills!
El Guerrouj's record still stands today, and he is widely considered to be one of the greatest middle-distance runners of all time. Thus making it the fastest mile ever ran!
2021 was an extraordinary year because someone finally ran one of the top 10 fastest times in 21 years! At 21 years old Jakob , he was just over 3 seconds slower than El Guerrouj at the Diamond League meet in Oslo, Norway.
In 2023, he has closed that gap even further!
Fastest Men's Mile Times
Want to do a quick comparison of speedsters and timelines of the mile distance? Checkout the top 10 mile world records for outdoor:
Hicham El Guerrouj (Morocco) – 3:43.13 (July 7, 1999)
Noah Ngeny (Kenya) – 3:43.40 (February 28, 2000)
Jakob Ingebrigtsen (Norway) – 3:43:47 (Sept 16, 2023)
Bernard Lagat (Kenya) – 3:43.48 (February 7, 2004)
Daniel Komen (Kenya) – 3:43.67 (September 8, 1997)
Yared Nuguse (US RECORD) – 3:43:97 (Sept 16, 2023)
Noureddine Morceli (Algeria) – 3:44.39 (July 14, 1993)
Steve Cram (Great Britain) – 3:46.32 (July 8, 1985)
Sebastian Coe (Great Britain) – 3:47.33 (July 17, 1981)
Renny Quow (Trinidad and Tobago) – 3:47.80 (August 5, 2009)
Mile times must be recognized by International Association of Athletics Federations (IAAF).
The fastest indoor mile time is Yomif Kejelcha of Boston, Massachusetts at 3:47:01.
Fastest Women's Mile Times
In addition to the men's mile record, there is also a women's mile record of course! It was officially recognized in the late 1960s. In 1967, Anne Smith of the UK ran 4:37.0.

The current world record for the women's mile is held by Sifan Hassan of the Netherlands, who ran a time of 4 minutes, 12.33 seconds in 2019.
Sifan Hassan (Netherlands) – 4:12.33 (September 7, 2019)
Genzebe Dibaba (Ethiopia) – 4:13.31 (July 17, 2015)
Mary Slaney (United States) – 4:16.71 (July 6, 1983)
Laura Muir (Great Britain) – 4:17.12 (February 8, 2019)
Gabriela Szabo (Romania) – 4:17.45 (July 8, 2000)
Brigita Langerholc (Slovenia) – 4:17.33 (July 3, 1993)
Kipyegon Bett (Kenya) – 4:17.67 (July 2, 2015)
Doina Melinte (Romania) – 4:17.14 (June 21, 1986)
Yunxia Qu (China) – 4:17.52 (September 9, 1991)
Hassiba Boulmerka (Algeria) – 4:17.44 (August 21, 1991)
While the men's and women's records for the fastest mile are impressive, they are by no means the only notable achievements in the history of the event.
What is Usain Bolt mile time?
This is a man who knows his strength and it's the 100m sprint. So we've never seen him run an organized 1 mile race, but if he were able to hold that powerful speed let's play it out.
His 100m time is 9.58 seconds, or 27.73 miles per hour, which would translate to a 2 minute, 9.8-second mile.
Over the years, there have been countless other runners who have pushed the limits of what is possible in the mile, and each new performance has contributed to the rich history of this classic distance race.
What Can We Learn from Fast Milers?
So, what can we learn from the history of the mile and the runners who have pushed its limits over the years?
First and foremost, we can see that the mile is a true test of speed, endurance, and determination.
The history of the fastest mile ever run is a testament to the power of human performance and the impact that a single runner can have on the sport. From Roger Bannister to Hicham El Guerrouj and Sifan Hassan, each new record-breaker has inspired the next generation of runners to aim higher and push the boundaries of what is possible.
Whether you are a seasoned runner or just starting out, there's something special about the mile that continues to inspire people to run faster and push their limits.
Mile Times Vary Widely
Next time someone asks you if a 5 minute mile is fast, you can say absolutely! And then when someone else asks is a 6 minute mile good, you can respond for sure. And let's be honest they're going to just keep throwing out numbers, so the real answer is that they're all incredible.
But it's going to take women in the 4 minute range and the men sub 4 to be in the elite level of running. And certainly going to take someone very special to have the new fastest mile ever run time!
The average runner isn't going to be anywhere near these times. A beginner is much more likely to be around a 12 minute mile.
Learn all about what's a good mile pace >>
Running A Mile is Speed + Endurance
The Mile is considered an endurance event in track and field. That means athletes have to practice both working at top speed and learning how to maintain speed over distance.
They put in more total mileage with some longer runs than shorter distance track athletes to build that endurance. And spend time working on both form and speed.
You'll notice that they do not have the same muscle size as sprinters. Again, this is beause it's an endurance event.
***For anyone like me who was curious, ran is technically the past tense of run. And thus yes, it's totally ok to ask what's the fastest mile time ever ran.
Hopefully this article gave you some new information around the history of the mile!
Looking for some more fun running info?
Other ways to connect with Amanda
Instagram Daily Fun: RunToTheFinish
Facebook Community Chatter: RunToTheFinish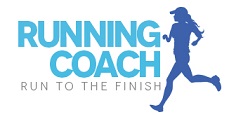 Sign Up to Receive a Weekly Newsletter with Top Running Tips and Laughs