Over the last few years in Colorado, I've found myself on more trails than the previous 30 of my life! There is so much I wish I'd known before starting, so here are some trail running tips and hacks to help you.
As many of you know, I've long wanted to spend more time on the trails, but just didn't have much access in Florida. Now that we're here in Colorado, it's time for me to LEARN and DO! I am going to make plenty of mistakes along the way, but thanks to my new friend Mikhailia from TrailRunProject. I should be able to side step a few of the big ones!
While trail running might seem like an intimidating, but exciting variation to your morning routine, these quick tips will help you transition from the road to the trails with ease.
Trail Running Tips
I wasn't always a seasoned trail runner, so use my mistakes as a time saver for you!
1. Carry Trail Maps
For many, running can be an escape from technology. You lace up your running shoes, and can spend your workout disconnecting from phones and computers.
When making the switch to trail running however, getting lost can be a risk, especially on trails that you've never run before.
Apps such as trailrunproject.com offer an excellent way to keep track of where you are, where you're going, and how to get back to the parking lot in a pinch. You can still use your workout as an escape, but bringing your phone along can provide a life saving resource.
2. Overestimate Fuel for Trail Running
When you're out on the trail, you're often heading out away from civilization and often you'll spend more time outside than you planned, making it important to ALWAYS carry some form of nutrition and hydration.
You can't stop at a nearby water fountain or duck in to the 7/11, be like a boy scout and always be prepared.
Water
granola bar, fruit or jerky (I usually have a combo)
(I'm a huge fan of my marathon CamelBak which has big pockets and a good amount of water.)
Dehydration can seriously slow you down, and can make even a short, well traveled route feel like a marathon. Keeping hydrated will keep you from bonking, and keep the run fun!
Plus, drinking plenty of H2O will ensure that you're mentally sharp while on trail.
3. Get Trail Running Specific Shoes
Trail shoes and road shoes might seem similar, but it's important to choose a good pair of trail shoes if you're planning on trail running on a regular basis.
Knobbier tread, more rigid soles, and lighter materials can all keep you from slipping or tripping on trail. These are the best trail running shoes based on my tests and those of other trail runners.
4. Layer Like a Boss
When you're heading out for a trail run, it's important to keep in mind that you'll be farther away from shelter than on a simple jog around the neighborhood.
It's good to keep changing weather conditions in mind, and to prepare accordingly by layering your clothing with pieces that can be added or removed (another good reason to carry that hydration pack!).
A running rain jacket or wind breaker can come in handy if you're gaining significant elevation
Yak Trax might give you a leg up on icy or snow packed trails
Working with the elements and planning ahead will keep you moving forward instead of having to turn around at the trailhead.
Here are my tips to layer for winter running.
5. Allow Yourself to Be present
This trail running tip sounds too cliche, but it's not quite what you thinking.
While slipping into the zen mental space of a run might feel great, it's important to stay present trail running. Even the most well-maintained trails can have unexpected obstacles, and you'll want to keep your attention on them to avoid a trip.
You'll need to pay attention so you can focus on form
Pick your feet up higher than on roads
Don't let the hydration pack cause you to curl shoulders forward
Consider my mistakes your hacks to better trail running #runchat
Click To Tweet
6. Practice Trail Running Safety
As with many outdoor endeavors, it's a good idea to let a friend or family member know where you'll be setting out to run. Sometimes trails can take you to remote places, and in case of an emergency, it's good to let someone know where you'll be, and what time you'll be back.
Better yet as someone new to trails, never go alone!
Checkout my favorite running safety gear
Grab GPS watch with an emergency alert function
Share your location with someone when starting your run
Leave a note on your car if heading out on a long solo run
7. Let Go of Your Road Running Pace
If there is a trail tip I love most, it's this!
Trail running and road running may seem similar, but comparing your minute per mile time between the two is akin to comparing apples with oranges. The obstacles present on trail, and the variation in the grade make holding a consistent pace difficult, if not impossible.
Instead of using minutes/mile to judge, use your perceived effort to gauge how hard you're working.
head out on the trail for a set amount of time
try to push yourself to run further in that same amount of time when you next return
You can still challenge yourself without trying to stick with unrealistic minute per mile goals.
Additionally, don't be discouraged if your trail pace is slower than your road pace. You have to work much harder when trail running!
8. Trail Running Wildlife Awareness
When heading out on a trail run, be aware that you might be headed into someone's home.
Most animals are afraid of humans, but extra caution should be taken at the dawn/dusk hours when predators might be out and about. Educate yourself on the best practices if you see a critter, and keep familiar with the types of animals that you might see on trail.
Back slowly away from bears
Stay calm and still with a mountain lion
Don't try to jump over rattlesnakes, you've got to let them move
9. Pay Attention to Sunrise/Sunset
Especially when you're heading on an out-and-back trail run, it can be important to keep an eye on the time. While reaching a peak or an end point may be the goal, remember that you'll have to make your way all the way back to your car.
Especially in places where afternoon thunderstorms come early, it's easy to assume that you'll have more time that you really do. Inclement weather and setting sun make a much bigger difference when you're on a remote trail than when you're looping around your neighborhood, so keeping track of your time might be prudent.
10. Stop, drop and appreciate
One of the biggest benefits of trail running is getting to explore new areas. Don't forget to take a breather and enjoy your surroundings every now and again!
Nothing is more relaxing or as tranquil as the breeze through the trees, or overlooking the grasses in your area. If you're lucky, you might even sneak a peek of some local critters.
The bottom line? Trail running is a fun way to fall back in love with running, especially if your routine has become too routine. You'll get outside, discover the natural beauty of your area, and enjoy tackling a new sport.
Are you a trail runner?
Any trail running tips you'd add for others who are starting out?
Other ways to connect with Amanda
Instagram Daily Fun: RunToTheFinish
Facebook Community Chatter: RunToTheFinish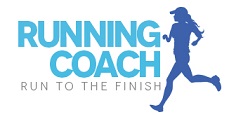 Sign Up to Receive a Weekly Newsletter with Top Running Tips and Laughs