As runner's we know that nutrition is a key component of great training, but many times we'd rather spend our hours running than cooking. Here's my Daily Harvest review of how it has helped me to stay on track during marathon training.
Even if you love to cook, there's something really wonderful about having a few things you can pull out of the freezer at anytime and know it makes a healthy meal.
Pre-portioned, time saving and delicious…all things that are going to make it easier to eat healthy when we're busy. And you get all of this with minimal prep work!
That becomes extra important for me after we spend a week traveling and exploring for a race or active vacation.
I'm tired, hungry, need to do laundry and catch up when we get home. So groceries and cooking are way down the to list.
Want to try Daily Harvest, use discount code RUNTOTHEFINISH for up to $65 off your first order.
 $25 off 9 items, $30 off 14 items, or $40 off 24 items
How Does Daily Harvest Work?
Daily Harvest delivers boxes weekly or monthly. These boxes are preassembled frozen vegan meals as well as healthy snacks that have to be kept frozen until they're ready to be blended up, heated, or eaten.
You'll receive these boxes frozen since the packaging contains dry ice. You can then quickly put them in the freezer till you're ready to have them.
This service is closer to a fully prepared meal delivery than a meal kit operation. Ike Blue Apron. It does require minimal prep and cooking at times, but that mostly consists of blending, mixing, or warming.
But keep in mind, it's not a pop in the microwave type of service such as Freshly or Factor though.
If you're looking to order, it's super simple. I go over the steps down below in the article, but let me run through the basics real quick.
You'll be asked to enter your zip code and email address, after which you have to choose a plan: either 9 (small), 14 (medium), or 24 (large) items per shipment.
You then have dozens upon dozens of options to choose from!
There are 12 main categories you'll pick from and I go over my favorite ones later in the article but let's see what the main categories are:
Smoothies ($7.99 per item)
Harvest Bowls ($8.99 per item)
Harvest Bakes ($11.99 per item)
Flatbreads ($8.99 per item)
Soups ($7.99 per item)
Forager Bowls ($5.99 per item)
Oat Bowls ($5.99 per item)
Chia Bowls ($5.99 per item)
Scoops ($8.99 per pint)
Bites ($7.99 for 7 bites)
Lattes ($5.99 per 2 lattes)
Mylk ($7.99 for approx. ½ gallon – which makes eight 7oz servings)
Mixing and matching while picking from all the available menu items is absolutely incredible!
The ordering process is super intuitive, and I particularly love the clean aesthetic that allows me to focus on what's important: how it's going to help me with my nutritional needs.
Click on any of the items and a window will pop up which includes important information such as ingredients, nutrition facts, and how to prep the particular item (it's usually super simple!)
If you're a picky eater (like me), you can also use the handy filter option on the top left of the screen!
It allows you to filter by ingredients you like, dislike, and also by dietary needs such as gluten-free, paleo, keto, low sugar and much more.
What's best is that you can also pick the day of the week you want the boxes to be delivered for maximum convenience!
What are Daily Harvest Meals Like?
One thing that's common in every type of item you can order from Daily Harvest is that they'll all incredibly healthy and nutritious.
Superfoods, grains, fruits, vegetables, beans, greens, berries, nuts – you'll find it all here.
Daily Harvest themselves describe the food as 'no fillers, gums, refined sugars, harmful oils, stabilizers, or anything artificial' – and I definitely agree. It's comforting to be able to read the ingredients and know exactly what they are.
All the ingredients and nutritional information, that's included on the site, are also listed on the side of each container, along with suggestions on how to prepare it.
They're pretty versatile though, and as you'll find out while reading this article, I love to add my favorite protein powder for runners into the smoothies to take it up a notch.
Even though Daily Harvest meals are technically 'frozen meals', they're a far cry from the low in nutrient, high in sodium frozen dinners we've all heard of.
These meals are healthy, regardless of the item you're picking.
How Easy are Daily Harvest Meal Kits to Prepare?
All the items are incredibly easy to prep! Pretty much everything arrives ready to be tossed in the microwave, blender (smoothies and some soups) or if you prefer on the stove top.
Meanwhile, the dairy-free scoops (ice cream), and bites arrive ready-to-eat.
The smoothies, bowls, and flatbreads require very minimal prep. The smoothies require only a quick blitz in the blender with some almond milk, oat milk, or coconut water and they even give you the suggested liquids for each of them.
You can also use their own plant-based dairy-free 'mylk' – I've heard good things about their Almond Mylk, which is basically almonds with sea salt and water. They also now have a new mylk which also has vanilla bean in it! I haven't tried this yet, but it's definitely on my list for my next order!
If you know me, you know I love a good high protein smoothie recipe so these are really great to try out when you know the exact nutritional information for them.
Flatbreads require just a few minutes in the oven and the harvest bowls can simply be heated and mixed before eating.
The packaging mentions that you can microwave the bowls (which I do most of the time), but others say they prefer the taste after heating in the skillet or saucepan. Told you they were super easy!
Something I noticed with all the meals was the Daily Harvest's culinary team really does make an effort to mix things up with a great combination of spice blends, veggies, fruits, and grains that keeps things interesting!
Daily Harvest Review: My Honest Opinion
Over the years, I've realized there are some areas, where I NEED to be willing to spend some money.
I may save by driving the same car forever, but my body doesn't work that way. It needs high quality fuel to do what I'm asking from running a business to running a marathon.
So I choose to invest some money when I don't have time.
The idea of cooking always sounds like a brilliant idea to me on Sunday, so I'll get a few things made and then sure enough by mid-week I've eaten it all because well…running.
We need A LOT of fuel.
I don't like eating fast food because it doesn't make me feel well or push me towards my goals, which means I either need to make extra hours appear in the kitchen or find tools like frozen prepared meals to meet my needs.
What I love about Daily Harvest:
The ingredient list is short because it's all natural foods
I know I'm getting in tons of veggies to optimize recovery and that ever so beneficial fiber
I feel good about the additional variety in my diet, which means that I'm less likely to be missing a nutrient than I was before including these
The flavors are great (and I'm a picky person)
The sodium can be a bit high for some people, but for runners who are sweating a lot and not also eating tons of fast food, well it's right on point
Not only can I get veggies to eat with my protein (I buy bags of chicken and toss in the crockpot!), but snacks. And let's be honest, snacks are life as the miles start to pile up.
I DON'T HAVE TO COOK. Options like Blue Apron are great for also getting whole foods, but still require more time than I have at the moment.
Daily Harvest is NOT my only source of food.
Eating enough protein to meet the demands of running and maintaining muscle mass means that it must be supplemented. For me as noted that means using the crock pot or buying pre-cooked chicken at Trader Joe's. But it could mean eating tempeh, tofu, eggs or seafood if you're going more plant based.
Daily Harvest Menu Options
You might think that Daily Harvest is just smoothies because that's how many of us were first introduced to them many years ago.
But they have expanded and I LOVE it. Now, I'm extra excited for each delivery because it's going to give me a little switch up to my basic weekday meals.
Flatbreads (hello healthy pizza Friday)
Oat bowls (love these for making overnight oats!)
Chia bowls
Forager bowls
Harvest Bakes  – these are a new addition and I LOVE them
Cacao Bites (basically like eating cookie dough, but healthy) and Scoops (yup dairy free ice cream)
Smoothies and Lattes
Soups (probably my least favorite thing on the menu, sometimes the flavors just didn't jive for me)
Mylk (haven't tried this yet)
👉I've done a comparison of prepared meal delivery services, so if you want more ideas for entrees that include meat check it out.
What makes DH different is the focus on using nothing but whole food ingredients, no dairy, gluten, fillers or animal products. I appreciate looking at a label to see 5-6 words that I know!
Daily Harvest Smoothies
Interested in the whole green smoothie movement, but not so sure about it? They have some incredible options to get you started thanks to the diversity of fruits and veggies that are included you won't notice the veggies, but still enjoy their added nutrients (perfect post run).
Or you can skip all the greenness and go for a Cold Brew Cacao smoothie. I'm not a coffee drinker, but really loved the flavor of this!
Smoothies are frozen chopped fruit and veggies
You'll add water to the cup
Dump in to your blender
Blend away!!!
Pour and sip
And if you're like me, I tend to "enhance" my smoothies.
I'll throw in any extra spinach or greens we have in the fridge along with on of my favorite protein powders for runners because we know that it will help to prevent a blood sugar spike from a bunch of fruit.
Smoothies are one of the easiest ways for runners to refuel after a workout, but I really like the Daily Harvest smoothie options due to the variety that I'd never buy on my own!
A few of their stellar smoothie ingredients:
Dragon fruit – has pre-biotics and could help lower blood sugar
Cherries – so good for  reducing inflammation
Cacao – of course it tastes like chocolate, but truly has all the flavoids for health benefits
Tumeric and ginger in the right doses to not over power, but benefit the body
Daily Harvest Flatbreads
I feel like I couldn't possibly do this Daily Harvest review without a section dedicated to the flatbreads. Everyone knows I'm a pizza fan and we live by pizza Friday in this house.
What surprises some folks is when I say I will replace pizza Friday occasionally with a DH flatbread!
There's no cheese, no meat and crazy veggies…does it count?
I'm all about the joy it brings me, so the answer is yes. It's also that perfect mid-week dinner when I'm craving pizza, but holding out for Friday because my stomach only appreciates a small amount of lactose!
My personal favorite is the Kale and Sweet Potato…. no wait, the Spinach Artichoke…ehh ok I like em all.
Daily Harvest Cacao Bites
Anyone else have a sweet tooth?? And love cookie dough? I used to make batches of cookie dough and freeze it…not my most brilliant idea with the egg in it, but it was tasty.
This is the upgraded version of that!
I started making my own high protein cookie dough a few years ago, but I forget with travel and summer and training, so now these are always on hand in my freezer!
Bonus points because the maca is great for our recovery and there's not really much sugar here, though you get the absolute sanctification of having had a sweet treat.
Daily Harvest Scoops
Their newest addition is scoops and all of us dairy free people are rejoicing! Just in time for summer we can enjoy ice cream again.
The cashews make is super creamy, if you've never had cashew milk or cheese, trust me it's one of the best alternatives to dairy.
Much like the cacao bites, they aren't adding sugar and yet the sweetness is there thanks to the maple syrup. I'm one of the weirdos who finds mint chocolate chip to be the best ice cream flavor and still enjoy it here.
Though the Vanilla Sticky Sweet Carmel gives it a run for the money!
Is Daily Harvest worth the money?
If you LOVE to cook and have plenty of time to spend in the kitchen then no. You'll save money buying your own ingredients. But for me it saves so much time and improves my nutrition so the pay off is absolutely there.
The Daily Harvest cost per week depends on how much you rely on it for your meals or for snacks.
I opt to utilize it as a supplement to meals. Which means about $50 every couple weeks because I only need deliveries every other week of the medium box.
How to order from Daily Harvest?
Like most of the prepared meal delivery services, Daily Harvest is set up as a subscription service. They make it extremely easy to start, stop, pause or switch around foods.
Step 1: Pick Your Box
You'll decide what size of box you want, the items you'd like included
Step 2: Pick Your Start Date
Once you've figured out what you'd like, then you'll set your initial shipment date and all future automated shipments will run off of that date.
Step 3: Receive Your Box
Your box will arrive with ice packs keeping the food cold, not dry ice. They insulate the boxes well, so if it has to sit outside for awhile I've had no issues.
Unpack and place all items in the freezer
Salivate over which one you are going to eat right away because we always do
Breakdown the packaging and toss it all in recycling
Step 4: Continue Adjusting to Your Needs
The fear with a subscription is always "how do I stop it?!", right? The good news is Daily Harvest  makes it really easy to adjust your orders, press pause when you're out of town or simply stop.
Edit the contents of any future box (maybe you go through those flatbreads faster than expected!)
In the app easily mark all the weeks you want to skip
Change the size of your box (ready for more or less, just switch!)
Want to try Daily Harvest, use discount code RUNTOTHEFINISH for $25 off your first order.
Thus far, I guess you can see my Daily Harvest review is a thumbs up and as a tool to supplement the rest of foods.
Daily Harvest Sustainability
I think this is an important topic too and so does Daily Harvest as they are continuing to refine their shipping and packaging to make more and more of it recyclable or compostable.
Right now their boxes can be entirely recycled
Right now all of their bowls are compostable
They are working towards making their cups for soups, smoothies and lattes compostable
All cartoons can be recycled
It's obviously not the same as growing your own food, but having tested a variety of other companies I can tell you they are leading the charge.
Many are still packing with Styrofoam and nothing about their containers can be recycled, let alone composted.
Daily Harvest meals will definitely continue on in our house because they taste good and feel good. Hopefully this Daily Harvest review gave you some additional insights to make your decision!
Looking for additional running nutrition ideas?
Other ways to connect with Amanda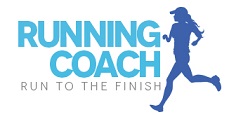 Instagram Daily Fun: RunToTheFinish
Facebook Community Chatter: RunToTheFinish
Sign Up to Receive a Weekly Newsletter of Tips