In between the moments of mud and frustration on our non-camping adventure, we spent a lot of time ohhhing and ahhhing over the Aspens dripping in gold.
Like a finely dressed women strutting in to casual bar, they were jaw dropping and impossible to look away.
In fact, we crammed in 5 different trails over a long weekend and then tossed in an extra two when Charlie of The Runner Beans from the UK came to say with us!
I'm going to let the photos pretty much do the talking here!
This is what we were seeing on part of the drive and made the trees all the more brilliant.
Crested Butte, CO

Our first night was ccccoooold, but the sun popped out the next day and even at 30 degrees it was too pretty not to do a run and try some trails.
Breckenridge, CO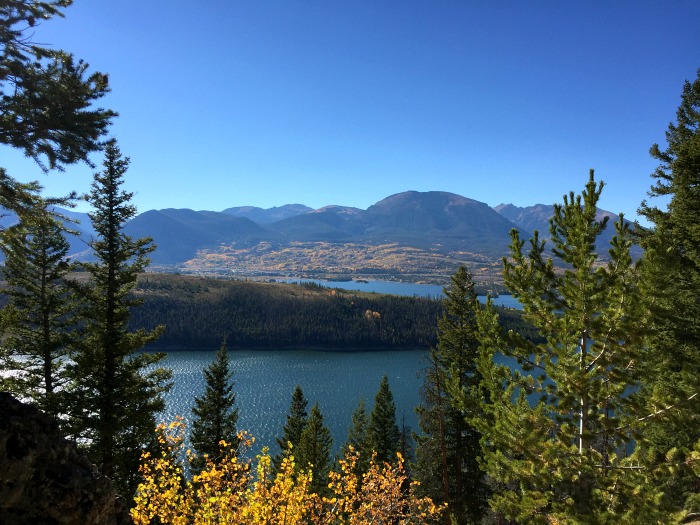 Herman Gulch (Dillon, Colorado)
This trail was recommended to us for wild flowers earlier the year, but we simply never made it over. Hence I decided it was a great place to stop on our way back from the mountains and it didn't disappoint with some great views.

Aspen groves are beautiful, but extra special when nestled inside the evergreens as it makes the pop all the more!
Golden Gate Canyon State Park (Golden, Colorado)
Definitely our best day of Apsens…running through groves of them to areas that were filled with more evergreens causing the gold to pop event brighter. A few hours of hiking and biking finally satisfied my need for the leaves.
Centennial Cone (Golden, Colorado)
This trail offers both a path up in the woods and a paved path along the water. I did a little of both for a 10 mile run day, but the time along the water was my favorite. Something about it and the trees is an energy boost.
South Mesa Trail (Boulder, CO)
I loved that this trail had mountain face views, but tons of RED leaves to contrast everything else we'd seen.
Someday I'll learn what all these plants and trees are…ok maybe not, I just want to enjoy them!

South Valley (Morrison, CO)
All right not really trees at this one, but I love the red rocks. People think their only available to see at Red Rocks amphitheater, but actually you can find them hiding all kinds of places.
HOME CAMPING
Honestly I just wasn't prepared to give up on using our tent. I wanted to know I could do it…but I also wanted to know I would survive and thus a night of home camping.
Hey even the instructions say you should practice pitching your tent before you head out into the wild wild west where the ground is covered with sticks and mud and snow. It may not have been that specific.
Turns out this Kelty Trail Ridge 2 tent was INSANELY easy and I'm so much more confident I can actually camp just having done that.
Umm putting away the most awesome sleeping bag ever actually took us about 4 times as long…my laughing hysterically at David probably didn't' help. Watch to the end where I figure out the actual trick to getting your sleeping bag back into the provided bag!

New to camping? Checkout this review of @kelty tent and sleeping bag!
Click To Tweet
Have you gone leaf peeping?
Do you love Fall?
Other ways to connect with Amanda
Instagram: RunToTheFinish
Pinterest: RunToTheFinish
Get new posts via BlogLovin