While we know I LOVE my running jackets which are far from inexpensive, there are plenty of cheap activewear options that I do love because they both fit well and function. Plus, as an uber saver, I've got some great tips for saving money on running gear!
Cheap Workout Clothes
Cheap doesn't have to mean low quality and it shouldn't when we're talking about your gear. You don't want to be chafed or have it not wick away sweat because that's the whole point!
However, sometimes it may not have the same flattering fit or it may not have things like odor control or be water repellent.
Old Navy Workout Gear
This is first on the list because so many fellow runners have said they love it. Additionally, I think it's awesome that they have a wide range of sizes!
Test out some current trends like tie die!
Find high support sports bras
Find gear tank tops, capris, leggings
Sizes from S to XXL and petite to tall (widest variety online)
❌They don't have the best cold weather running gear
Most items $15-$40
Checkout their current styles >>
Fabletics for Running
If you want to look cute while you sweat, this is the brand to do it. I really do love many of the pieces I have from Fabletics and have kept them for years.
It's a great way to get in on a current trend at a lower price or in my case buy a bring pink top that won't go out of style. The pieces are more fitted in most cases.
When it comes to the leggings, it's a little hit or miss for me. I LOVE how they look, but whether they will stay put while I run I never know.
Their fitted gear runs true to size, looser stuff I always ordered down a size.
The brightly colored gear holds color through many washes.
They have options to get a monthly box of gear for cheaper or not.
❌They don't have the best cold weather running gear
Most items $20-$50 with VIP
Checkout their current styles >>
Checkout my detailed review of Fabletics >>
Bayleaf
Often referred to as Amazon leggings, I was impressed with the shorts I tested because with a phone in the pocket they stayed up for 7 miles!
Most leggings and shorts have phone pockets.
They do have a fleece legging and fleece top! One of the few to offer winter running gear.
Wide range of gear for different workouts, including running skirts.
Both the small and medium fit, but I found the medium stayed up, while I was tugging on the small (probably these runner legs)
In tops they are a looser fit.
Most items $20-$30
Checkout current styles >>
Senita Running Gear
I'm soooo insanely impressed with the sisters who started this brand. I absolutely love being able to support a woman owned business.
For me the leggings wouldn't stay up while I run, but others with hips have had NO issues.
I found leggings to run a little small.
Sports bras are very cute with pockets for phone and fun patterns. I felt they ran a little small too.
Phone pocket in most styles
Great range of sizes and new maternity workout gear
Most items $30-50
Checkout their current styles >>
Champion
90% of my sports bras are from Champion or C9 by Target. I don't need a lot of support (cough) and I don't care if they have padding, so this super basic $17 sports bra has served me well.
I have had issues with some of the tights or capris staying up, so I don't use those. And personally, I don't find the shorts flattering. But the shirts are very similar to Under Armour in fit and function.
Tops run a little larger than many running brands
Full Zip up jacket is good for cool weather or layered with base for winter
You can find more options on Amazon, but some are available in Target to try on
C9 is the same as Champion. Same company, just different branding.
How to Save Money on Running Gear?
Step 1 is learning how to care for your workout clothes. Seriously, use the right stuff to extend it's life! I've got shirts from so long ago it's too embarrassing to admit, but I wear them often in photos because they look and act brand new.
I am frequently selling gear on here that I received for testing and didn't fit or I don't need. Contrary to popular belief, I don't need 100 black leggings.
Use code RUNTOTHEFINISH for $10 off a first order
Try to bundle items from one seller because shipping is a flat cost
If you create a bundle, send them an offer! You might be able to get a little more off.
Read their ratings and make sure you'll be getting exactly what you think.
Truly you can find every brand here, so then it's just about finding your size and what's in good shape.
Discount Stores
During my first winter of running, I realized that TJ Maxx and Marshall's could be a girls best friend. It's a little hit or miss, but I found fleece winter running tights and pull over tops.
Surprisingly you'll often find this pieces DURING the season, rather than before or after. I think we assume it will be after like a regular department store when things go on sale, but they really put stock out in season.
Looking for more great workout gear ideas?
For more help find the best running gear, don't worry, I've got you:
Other ways to connect with Coach Amanda
Instagram Daily Fun: RunToTheFinish
Facebook Community Chatter: RunToTheFinish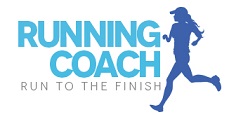 Sign Up to Receive a Weekly Newsletter with Top Running Tips and Laughs