While we know I LOVE my running jackets which are far from inexpensive, there are plenty of cheap running gear options that I also love because they both fit well and function. Plus, as an ultra-saver, I've got some great tips for saving money on running gear!
Once you develop a habit of running, you'll find that your cotton T-shirts, sweatpants, and socks simply won't do.
That's when you know it's time to invest in some high-quality, technical running gear that will wick sweat and feel better on your skin as you run.
But does good quality always mean high prices? And does cheap really mean we as runners need to compromise?
Nope! Cheap doesn't have to mean low quality and it shouldn't when we're talking about your gear. You don't want to be chafed or have it not wick away sweat because that's the whole point!
However, sometimes it may not have the same flattering fit or it may not have things like odor control or be water repellent.
But there are brands and gear out there that have great options! In this article, learn which brands you should look into, how to get the best bargains on cheap workout clothes, and how to spot quality products for cheap!
What Running Gear Should You Spend Your Money On?
Before we start discussing how to find cheap running gear, as a running coach, I just had to take out the time to mention to types of gear you shouldn't go cheap on. The first one is, by far, the most important gear for you as a runner.
Let's take a look at them one by one:
Running Shoes
The first thing you should spend money on is probably pretty obvious: shoes. Since feet are the most important piece of equipment for runners, it pays to invest in high-quality footwear.
But don't go to the other extreme of judging quality and whether or not you should buy a pair of running shoes only based on price. The highest-priced shoes don't necessarily mean they're the right ones for you.
But it's always worth investing in a shoe that really makes your foot feel good. Having started with the cheap shoes, trust me that your knees, hips, and back will thank you.
However, if last year's model of your favorite shoe is $50 lower than the current model, you can consider it. It's important to be sure that the shoes were stored properly, i.e. not in a boiling hot warehouse which will degrade their quality.
And I recommend checking out reviews to see if anything major has changed between the two models. This is because you may love one version and not so much the next one even if it's the same shoe.
Check out my guide on the best long-distance running shoes to figure out which one is right for you, and also learn how to buy running shoes online.
Running Socks
Another running gear item you can upgrade easily and that'll make a big difference is socks! To get the most out of your running shoes, I always recommend investing in a good pair of running socks
Socks designed for running provide tailored cushioning and compression, as well as long-lasting durability, blister prevention, and even odor control.
Your feet are doing so much work, you gotta take care of them.
A premium pair costs roughly $15, so purchasing some is the most cost-effective method to update your running gear. When you do, you won't ever go back to the standard cotton kind that's sold in packs of six.
If you're looking to invest in a good pair, check out my guide on the best running socks to learn which ones I recommend and why.
Bonus: Running Watch
As you get more and more into running, you're going to most likely want a running watch to track your runs and get useful information and metrics. You have a few interesting options when it comes to cheap running watches:
Apps: The first option is all about ditching the watch altogether and going for an app on your phone instead, pair it with a chest strap to record heart rate data.
Timex Ironman Watch: If you're not looking for GPS data and instead want a watch that tells you when to start and stop, then this one by Timex is for you. What's great is that it costs only $35! I legit trained for 3 half marathons with just this!
Garmin Forerunner 55: If you want accurate GPS data, then this Garmin watch is not only beginner-friendly but budget friendly too! At $199, you get all the features you need in a sturdy device that's going to last you years!
Check out my guide on the best GPS watches for runners to learn more about all the best options out there, and more about the ones listed above.
How to Spot Good Quality Cheap Running Gear
Buying cheap gear doesn't mean you need to always compromise on quality. Here are some standard ways to check the quality of the cheap workout clothing you're purchasing:
Fabric
Examine the tags that show the materials of the clothing. What kind of material makes up the clothing?
Next, determine whether the cloth wicks moisture away from the skin, which is critical for staying dry and comfortable. Bamboo and wool are examples of natural wicking materials, whereas Lycra and Polyester are examples of synthetic wicking fabrics.
Most ideal fabrics are made of polypropylene or materials like Coolmax and Supplex.
While allowing sweat to escape from your skin, these fabrics prevent you from becoming uncomfortably sweaty.
Seams
Next, examine the seams. One of the best indicators of a high-quality garment is good stitching.
Even if the price tag indicates otherwise, inferior stitching usually implies that the item was constructed with cheap materials. Don't bother getting anything like this.
To evaluate quality, use the pull test method.
Just grab both sides of the fabric and pull on a seam to see if you can see through to the other side. If you can see through it, it means the item was not correctly sewn.
Things to Consider When Buying Cheap Running Gear
Every piece of running gear is different, so the requirements will definitely vary. But when it comes to cheap running clothes in general, there are a few things to consider and watch out for.
Comfort First: Make sure to always consider comfort. In the pursuit of finding the right cheap workout apparel, you don't need to compromise on the single most basic requirement that any gear should have: comfort.
Prioritize Running Shoes: Next, I've already said it once in the article but I'll say it again: running shoes are not where you should go cheap. It can lead to a lot more money being spent down the line in terms of physical therapy, medications, doctor visits, and other things if you get injured.
Invest in Technical Fabrics: Investing in technical fabrics should be your main focus when picking the right gear. Avoid cotton because it absorbs moisture and retains it next to your skin, causing chafing.
Running gear is typically different than your average gym clothes. Luckily, there are a ton of options out there that will keep you (and your wallet) happy.
Best Cheap Workout Clothes (By Brand)
If you're ready to invest in some technical fabric running gear of high quality, you don't have to spend a fortune at Lululemon or Athleta. Here are five places where you can find cheap running gear and workout clothes:
#1 Under Armour
You can find UA workout clothes in so many department stores from Dillard's to Kohl's to Dicks Sporting Goods that you have a really good chance of always find it on sale.
In fact, this made up a great deal of my wardrobe for a long time! I've tested out everything from their shoes to hats, so I've seen the whole range of products. In general, they do a great job with quality and try not to just shrink and pink products (i.e. smaller version with a higher price tag of the mens).
Great selection of looser fitting shirts and compression fit
Good range of sizes
Great for men's and kids sizes too
Have sports bras that will truly support bustier runners
❌The shorts are too baggy to me (but similar style to old Nike if you liked those)
General prices $15- $50 (higher for some compression gear)
Checkout the current sales at Dick's Sporting Goods >>
This is second on the list because so many fellow runners have said they love it. Additionally, I think it's awesome that they have a wide range of sizes!
The Old Navy Active Line has a great selection of tops, shorts, capris, and pants that are great for running.
You'll find some great deals on activewear at Old Navy. The brand carries a variety of essentials, including everything required for running, exercising, and going out after a workout.
Test out current trends like tie die for cheap

Find high-support sports bras
Find gear tank tops, capris, leggings
Sizes from S to XXL and petite to tall (widest variety online)
❌They don't have the best cold weather running gear
In the past, I found some of it to lose it's elasticity a bit faster
Most items $15-$40
Check out their current styles >>
If you want to look cute while you sweat, this is the brand to do it. I really do love many of the pieces I have from Fabletics and have kept them for years.
It's a great way to get in on a current trend at a lower price or in my case buy a bring pink top that won't go out of style. The pieces are more fitted in most cases.
When it comes to the leggings, it's a little hit or miss for me. I LOVE how they look, but whether they will stay put while I run I never know.
Going to be more fashion forward than most.
Their fitted gear runs true to size, looser stuff I always ordered down a size.
The brightly colored gear holds color through many washes.
They have options to get a monthly box of gear for cheaper or go with 1 time.

❌They don't have the best cold weather running gear
Most items $20-$50 with VIP
Check out their current styles >>
Check out my detailed review of Fabletics >>
Often referred to as Amazon leggings, I was impressed with the shorts I tested because with a phone in the pocket they stayed up for 7 miles!
Most workout leggings and shorts have phone pockets.
They do have a fleece legging and fleece top! One of the few to offer winter running gear.
Wide range of gear for different workouts, including running skirts.
Both the small and medium fit, but I found the medium stayed up, while I was tugging on the small (probably these runner legs)
In tops they are a looser fit.
Most items $20-$30
I'm soooo insanely impressed with the sisters who started this brand. I absolutely love being able to support a woman owned business.
I learned about Senita Athletics during a group trip to Lake Powell, and I've been happy with everything I've purchased from them. The women's section of the online store includes items such as leggings, sportswear, shorts, tanks, crop tops, and swimwear.
I would recommend Senita Athletics to women with curvier bodies who have trouble finding clothes that fit them well.
For me the leggings wouldn't stay up while I run, but others with hips have had NO issues.
I found leggings to run a little small.
Sports bras are very cute with pockets for phone and fun patterns. I felt they ran a little small too.
Phone pocket in most styles
Great range of sizes and new maternity workout gear
Most items $30-50
Checkout their current styles >>
Champion, a well-established brand that has collaborated with a number of stores, also has its own clothing line. It is a great brand for purchasing base layers and essentials.
90% of my sports bras are from Champion or C9 by Target. I don't need a lot of support (cough) and I don't care if they have padding, so this super basic $15 sports bra has served me well.
I have had issues with some of the tights or capris staying up, so I don't use those. And personally, I don't find the shorts flattering. But the shirts are very similar to Under Armour in fit and function.
Champion, a well-established brand that has collaborated with a number of stores, also has its own clothing line. It is a great brand for purchasing base layers and essentials.
Tops run a little larger than many running brands
Full Zip up jacket is good for cool weather or layered with base for winter
You can find more options on Amazon, but some are available in Target to try on
C9 is the same as Champion. Same company, just different branding.
Decathlon is a favorite of many runners searching for low-cost running gear. It sells its own line of cheap running gear rather than offering high-end brands such as Nike and Adidas.
The Kalenji collection, where you can find everything from running leggings and shirts to running belts and headgear, is where I'd recommend you start.
And if you're looking for some cheap running shirts to wear this summer, they have a ton of options for you to choose from.
Decathlon also has its own line of home gym equipment, like dumbbells and kettlebells, if you want to work out at home, and maybe get better about strength training!
You can find running shirts under $20 on their site that are breathable and made of a soft material
They stock a great range of running jackets that are around $50
You can find cheap running pants, shirts, bras, boxers, and jackets there
Kalenji is a great brand at Decathlon that I recommend you check out
Most items cost around $20 to $50
Over the past several years, ASOS has significantly expanded their selection of fitness and running gear.
ASOS is an online retailer that offers products from a variety of well-known brands, including Nike and Adidas. They also offer their own line of cheap running gear under the ASOS 4505 brand.
Although I will always recommend comfort above style when it comes to running, several brands have made great strides in recent years to produce apparel that is both fashionable and comfortable. ASOS is a good brand that looks good at a low price point.
ASOS 4505 range as a specific curve line for curvier runners out there
They also have a specific petite line for my fellow petite runners
A long-sleeved running shirt costs around $23 to $30, and a pair of running tights start around $23
It's a great place to check out some discounts and deals on Nike and Adidas gear
They also stock New Balance, Puma, and Reebok
You've probably heard of TJ Maxx and come across their racks of discounted name-brand fitness apparel in their stores. They also have a website for an even bigger selection that I highly recommend you check out.
I've mentioned them down below in the discount stores section too, but I thought I'd share their website with you as well. I recommend shopping at the end of the season to get even bigger deals!
It can be a bit more hit-and-miss than others listed in this article
Check out their fleece winter running tights and pullovers
Great way to check out discounted name-brand running and fitness gear
Sierra is owned by the same company that owns TJ Maxx. Like TJ Maxx, Sierra has deep discounts and a large selection of high-quality fitness clothes and gear. Their site has great deals that can really come in handy when looking to buy cheap running gear.
Again, shop at the end up of the season if possible for better deals
Sign up for their newsletter to get notified about sales and deals
They have seasonal stock, like TJ Maxx so shop accordingly
How to Save Money on Running Gear?
Step 1 is learning how to care for your workout clothes. Seriously, use the right stuff to extend it's life! I've got shirts from so long ago it's too embarrassing to admit, but I wear them often in photos because they look and act brand new.
I am frequently selling gear on here that I received for testing and didn't fit or I don't need. Contrary to popular belief, I don't need 100 black leggings.
Use code RUNTOTHEFINISH for $10 off a first order
Try to bundle items from one seller because shipping is a flat cost
If you create a bundle, send them an offer! You might be able to get a little more off.
Read their ratings and make sure you'll be getting exactly what you think.
Truly you can find every brand here, so then it's just about finding your size and what's in good shape.
Check Out Marked Down Stocks
Whenever we think of workout gear, Adidas, Nike, and Reebok come to mind. But sometimes, it's possible to find your favorite brands on a budget when stocks are marked down – usually late in the season as they want to start filling the store for the next season.
Plus, you can also find a ton of coupons to get a bargain or track sales to get the best deal. I wanted to mention this option as well so you know there are ways to buy your favorite brand at more affordable prices.
Discount Stores
During my first winter of running, I realized that TJ Maxx and Marshall's could be a girls best friend. It's a little hit or miss, but I found fleece winter running tights and pull over tops.
Surprisingly you'll often find this pieces DURING the season, rather than before or after. I think we assume it will be after like a regular department store when things go on sale, but they really put stock out in season.
Try Online Shopping
Online shopping is an excellent way to find the best bargains on everything, and running gear is no exception.
Most stores you can trust have their own online stores as well.
When buying online, it's considerably easier to sort through available sizes, styles, and colors. Plus, you can see ratings and reviews on the spot.
Amazon is the most popular online shop since it normally provides solid customer service and return policies. A good choice could also be a place like a sports warehouse.
Buy Last Season's Clothes and Shoes
Gear for running doesn't change as much from season to season. Most of the time, the only thing that makes them different is the color or pattern.
So find the blue running shorts from the last collection instead of the olive green ones that are being sold now. You might only have to pay half the cost.
You'll feel equally at ease wearing the blue shorts as you would the olive green ones because the materials are the same.
As long as you select fabrics that are both comfortable and functional, you should be fine. Always remember the golden rule is to choose comfort over style.
Looking for more great workout gear ideas?
For more help find the best running gear, don't worry, I've got you:
Other ways to connect with Coach Amanda
Instagram Daily Fun: RunToTheFinish
Facebook Community Chatter: RunToTheFinish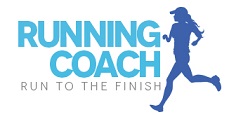 Sign Up to Receive a Weekly Newsletter with Top Running Tips and Laughs