I don't have to tell you that running has become a popular sport and that so many of us who started out just wanting to run one race, now find ourselves years later wanting to spread the fun. Wanting to become a running coach and show others how to do it smarter, run faster and stay injury free.
Before you take the leap to start your own run coaching business, I wanted to answer some of the most common questions that I get around certifications, finding athletes and understanding the requirements to succeed.
How to become a running coach?
Since I started coaching in 2012, the RTTF coaching team has grown to 8 coaches and we've helped literally thousands of runners between our personalized 1-1 coaching and Virtual Run Club.
With that understanding, I want to be clear that this article not about becoming a head coach of a college team, professional team or even what it's like to be a cross country coach.
We do have a cross country coach on our team, who has followed many of these steps, but it's different to think like an entrepreneur and make coaching your business.
Steps to becoming a running coach
While no two paths are the same, there are a few key check boxes you need to tick before taking on clients.
✅Get Certified
Those who are looking to go the college route are going to be best served by starting with a college degree in some area of sports science and then working through USA Track & Field or USATF.
Most Run Coaches will not need to go that route, instead there are some common certification courses:
UESCA -My most recent certification. I like the anatomy included in this course which is lacking in some others, but I still feel you need to supplement what's provided with additional reading. They also offer an Ultrarunning certification which is hard to find (and I'll be taking that shortly).
ACE or NASM – My first certification was personal training and this was intentional. I wanted to understand how the body moves and be able to help reduce and prevent injuries in runners. Additionally, we know that strength training really should be part of the plan and this gives you more knowledge to provide that.
RRCA – this is the most common certification and a good starting point, but feels like there is more depth needed. So don't stop with this course, definitely move on to the read more step.
USATF – if you want to work in schools this is where you need to start or if you want to work with track athletes, you'll get a lot from these in depth courses.
Revo2lution Running – I do not recommend this course any longer due to the way to creator treats fellow coaches.
✅Read More Running Books
My belief is that with ANY of these courses, you need to continue reading. The more you know, the more confident you'll be and thus a better coach.
This will expose you to a variety of different coaching techniques, so you can find what fits you best and then determine if you need a different approach for different athletes.
A few running books I love for coaches:
Run To the Finish – that's right, I'm recommending my book to help you get in the mindset of helping that middle of the pack or newer runner, along with pre-hab. Sample training plans are geared to the newer or comeback runner.
Brain Training for Runners by Matt Fitzgerald – this is a hefty book, but filled with so many tips that you will really appreciate. The training plans you'll find in the book are geared towards an intermediate to advanced runner.
80/20 by Matt Fitzgerald – really understanding one of the best principles in training distance runners.
Faster 5K
Endurance Racing and Training – This is the bible for Low Heart Rate Training, which many know I use. But largely it's helpful for understanding why that base building and easy runs are so important.
Running Rewired by Jay Dichary – Great for those tips around form and injury prevention. You'll get specific routines to give you ideas to share.
✅Coach A Few For Free
That's right, start your business by doing free work. Those first runners provide you with a chance to learn how to help someone who is brand new to running or aiming for a certain goal or honestly, just not you!
Test out different tools for delivering training plans (Google Spreadsheets, TrainingPeaks, FinalSurge)
Learn how to best communicate with athletes
Learn how to adjust training plans for different goals, different abilities
Upfront ask them for testimonials at the end of coaching and then use those!!
From this experience, it's time to start dialing who you want to help.
Are you going to focus on people ready to Boston Qualify? Are you going to focus on those who are new to running? Or are you going to focus on the masters athlete?
While you can absolutely help a wide range of people the longer you have been coaching, it helps to specialize at first.
✅Market Your Coaching Business
Honestly, while it's hard to work with a wide variety of people, I think the actual hardest part is figuring out how to build your own business.
Specializing makes your marketing much clearer and helps the people you want to work with believe that you understand them and their needs
Sign up to have your name listed on the site where you got certified, they all have directories.
Decide if you want to focus on local or cast a wider net.
Locally you can attend running groups to get a feel for what's happening and then start offering your card to local running stores or talk with local gyms about their need for a running coach.
Locally word of mouth is incredible, so go to those run groups and join local Facebook running groups.
On social media, put running coach in your bio and start using #runningcoach when you post.
Use social media to connect with other runners! Post tips you've found helpful and that are geared towards the runners you want to work with and then go COMMENT. Don't just push out things, be engaged and part of the community.
While I have this huge blog and a book, you absolutely do NOT need all of this.
But even using a basic free template to set up a WordPress site that has an About Page, Rates and testimonials will go a long ways towards making potential clients feel more comfortable.
How much can you make as a running coach?
According to the Bureau of Labor Statistics, coaches and scouts made a median salary of $34,350 per year in 2014. This number varies depending on your location or type of coaching (ie: playing coach vs teaching).
Again this is coaching inside a school system, the stats for all of us entrepreneurial coaches are almost non-existent.
Here's a breakdown of what many run coaches are charging:
$75/month for custom plan with no changes – no strength included
$100/month for custom plan with email access – no strength included
$150/month for personalized coaching with ongoing access and strength training (what RTTF charges)
$200+/month for top level coaches that are providing custom plan, strength and ongoing access (my rate is now in this level, but worked up to it over the years)
So how much you will make as a running coach, then becomes a matter of how many runners you can attract and how many runners you can successfully manage each month.
On the RTTF coaching team we have coaches with enough time to work with 20 runners and others that prefer to stick with just 5 runners while doing other jobs.
As a business, you will have to account for some ongoing fees:
Credit card fees for each charge (you can use a too like PayPal or Stripe to collect payments)
A coaching platform
Marketing
Ongoing certification or education
Taxes – you will be reporting and paying your own since no one is taking them out. That also means all of these fees are things you can write off
Benefits of being a running coach
If you're reading this, I probably don't need to convince you.
But if you're nervous about starting your own business, then a few things that might help:
you can now think of your running as work time :)
there is immense satisfaction in helping others achieve their goals
you can create your own hours and work from anywhere (unless coaching locally)
you'll find that you fall even more in love with running by seeing it through others
coaching in person means spending more time outdoors and getting to know your community
I hope this overview answered some of your questions and gave you some initial guidance around starting your own run coaching business.
Other ways to connect with Amanda
Instagram Daily Fun: RunToTheFinish
Facebook Community Chatter: RunToTheFinish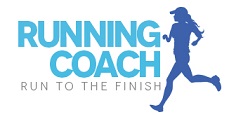 Sign Up to Receive a Weekly Newsletter with Top Running Tips and Laughs