Unlike many of the running shoe comparisons we've done around here through lots of mileage, these two brands are indeed fairly different. Altra Vs Brooks is usually a discussion when someone is starting to consider zero drop shoes or hears about these wide toe boxes.
Both brands offer high quality shoes with a variety of cushioning options, but a lot of the similarities stop right there.
I first tested Altra after a few years on the market and I wasn't so sure about them, but they have come a LONG way and you'll find two pairs in my running shoe rotation now.
Meanwhile Brooks, I mean it carries my name so that feels like an unfair advantage. I've run in so many models since 2003, and loved some, meh on others.
The Main Differences Altra vs Brooks
Like most running shoe brands, they offer a variety of styles for different levels of cushion, support and trail or road. They differ in fit and philosophy.
I break down the differences in more detail below, but here's a quick overview:
Altra Running Shoes

Zero drop running shoe with cushion (no change from heel to toe)
Wider toebox than any traditional running shoe
Focused on improving key styles, rather than adding more styles
Has some clothing, but primary focus is running, trail and hiking shoes
Brooks Running Shoes

Traditional running shoe with 6mm-12mm heel drop
Exclusively designs running shoes, with a huge variety of models
Science-driven to accommodate rather than correct gait
Has more fun holiday styled shoes than any other brand (Christmas, 4th of July, Thanksgiving, St Pat's)
Increasing focus on performance apparel
Particularly if you are dealing with numb feet while running or frequently getting runner's toe, you need to consider the toebox fit.
Altra vs Brooks Feature Comparison
Altra is relatively new on the market when you look at the lifespan of Brooks Running. (also how am I not sponsored by a company using my name…who came first?)
The differences in these two lines is significant to me from fit, to feel, to function.
While both provide various levels of cushion and trail shoes, Brooks is going to offer more traditional versions of things like a stability or motion control shoe and does not currently offer a zero drop model.
The following breaks down each shoe based on the components buyers need to consider when purchasing a running shoe.
It's gonna get a little TECHY…so you can just skip on down to the specific model comparison if you want, but personally if I'm shelling out $150 for shoes, I kinda want to know why.
Durability
The lifespan of shoes from both companies is fairly comparable.
Altra shoes have a life expectancy ranging from 300 to 600 miles. I've heard many runners say they feel like they last longer.
Brooks shoes have a life expectancy ranging from 300 to 500 miles, or three to six months, depending on your monthly mileage.
Determining when to replace running shoes, of course, all depends on your gait, weight, and whether you run mostly on trail or road.
Fit
Altra stands apart when it comes to fit.
Larger toebox for a shoe more shaped like your foot.
Zero drop shoe means a smaller heel.
A lot of focus on how gender changes fit.
Some have noted they feel the size runs small in length, but that is not what I've found.
Brooks shoes have a wider toe box than other traditional models, which makes them a great choice for runners with wide feet or bunions. The brand recommends that buyers go up a half size from their everyday shoe.
Brooks does a great job with online fit, the Brooks shoe fit finder will give you an idea of what to look for in a running shoe when you do visit your local store.
Cushioning
Altra focuses on a technology of Balanced Cushioning with Quantic. Thus providing that even level of cushion from the heel to toe of the shoe and keeping the zero drop.
Brooks uses two types of cushioning in their designs, which allows for a wide variety of cushion from plush to more minimal.
DNA LOFT – Soft cushioning, that adapts to a runner's profile, stride, and speed
BioMoGo DNA – also adapts to runner's profile, stride, and speed, providing a more balanced experience with a bit of spring.
Stability
Both brands have two different categories: Neutral and Support and both use a system of GuideRail technology to help stabilize rather than over correct your stride.
Rather than "fix" the way someone runs, Brooks technology helps to stabilize your stride based on how you naturally run.
Whether that's a little bit more support in the arch or through the midline of the foot it helps hips, knees, and joints to move naturally, offering support when needed. Neutral runners may only require them to kick in when their stride is off.
Read more on different types of running shoes to understand if you need stability >>
Affordability
The prices between the two brands are fairly comparable. Though Altra having a smaller line up means they will have less options on the lower end of the scale. Brooks can be found from $100 to $160, while Altra's average $120-$180.
Carbon fiber shoes and often trail shoes with extra waterproffing will go beyond those rates.
You'll notice that every brand offers a range and this is indeed due to a difference in technology and where they sell the shoe. A big box store can sell a running shoe with less technology, while the local running store needs to be best for dedicated runners.
Brooks Vs Altra Running Shoe Models
Now that you know more about each brand, let's look at their top models in each of the main categories. There's no winner declared here because all are great shoes, it's just about which one is best for your foot.
Did you notice I even said the brands in reverse order this time…seriously no favorites, I have run in both brands many different times over the years.
Stability Running Shoe
The brand's most popular road running shoe (GTS stands for go-to-shoe) just turned 20 and comes in a swath of colors. This supportive shoe is best for a medium to high arch, and is part of the cushion line.
This was one of the very FIRST shoes that I bought at a running store! I thought it was so incredibly cool my name was on the shoe…ha!!! But yes they were super duper bright white (as you'll see below).
12mm drop – on the higher side, good for those with Achilles issues
9.0 oz women's, 10.2 oz men's
$140
I am NOT someone who runs in stability shoes and yet I have really enjoyed these. They absolutely do not over correct and they are much softer than many of the stability shoes I've tested in the past.
Women's shoe is 8.2 oz, so also lighter than some stability shoes and as with all of their shoes a zero drop.
I also like the design of the bottom of the shoe. It provides some good drip so I could take it out on some low tech trails or days where I'm hitting both pavement and trail.
0mm drop
8.2 oz women's, 9. 6 oz men's
$140
Neutral Running Shoe
The Ghost offers smooth transitions and soft cushioning for road running and is best for those seeking neutral support. Runners' World has awarded this shoe several Editor's Choice Awards.
I personally was so intrigued by those awards that I snagged myself a pair last year and they are nearing the end of their life, but have served me very, very well.
12mm drop
9.1 oz women's, 10.1 oz men's
$140
The other similar shoe I've used is the Brooks Levitate and you can see my full review here.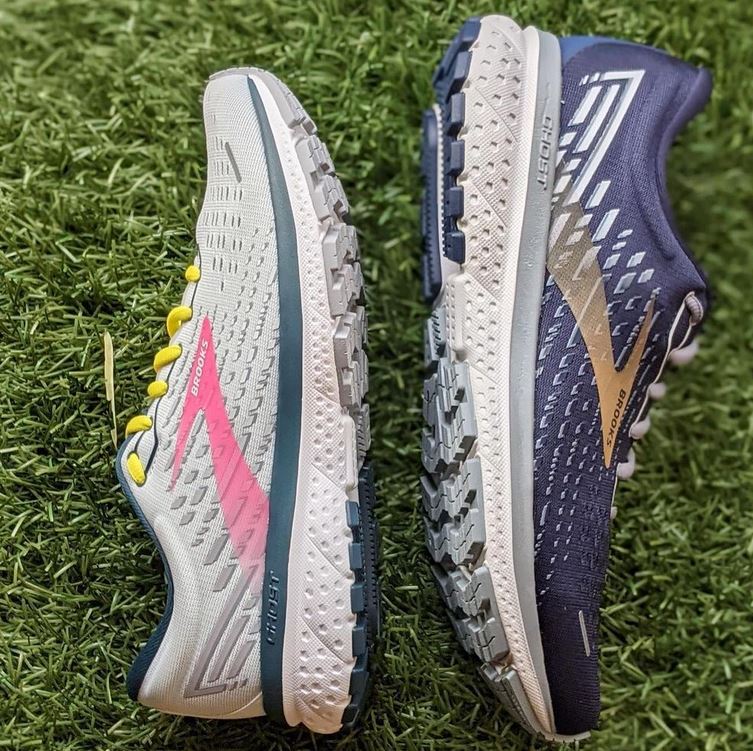 As their go to every day shoe, this is one I'm often pointed to by Altra lovers as a favorite.
It's just 6.9 oz, which is much lighter than many shoes and it still has cushion. While not quite as soft as the Torin or Paradigm, it's still a good neutral feel.
I'm a fan of styles like Kinvara that are a minimal neutral shoe and there are very much in line with that.
0mm drop
7.7 oz women's, 9.3 oz men's
$140
Cushioned Running Shoe
The plushiest model in the Brooks line features plenty of DNA Loft foam, plus the Ortholite sock liner. Despite all the cushion, the shoe remains fairly light at 9 oz and has a 10mm heel drop, encouraging speed and comfort.
10mm drop
9.1 oz women's, 10.1 oz men's
$160
Considered their most cushioned shoe, I'm going to say it doesn't feel wildly different than the Paradigm to me. The main difference here is it's a neutral shoe.
The Torrin is also one of their most popular models, so they have continued to create new versions or offer different styles from leather to waterproof.
At 7.3 oz, they are lighter than the Brooks while maintaining a good level of cushion. I would not call them plush, but great cushion.
0mm drop
8.3 oz women's, 9.9 oz men's
$150
Trail Running Shoe
It's almost embarrassing when I realize just how many of these shoes I've run in! But that's 20 years of running!
Loved that these provide some additional stability and a rock plate under the ball of foot, making them really great for the more rugged terrain.
While they aren't a plush shoe, they are still cushioned and make for a nice long run with the feet feeling good and quickly draining any water you encounter.
8mm drop
9.5 oz women's, 10.5 oz men's
$130
One of the models they started with 10 years ago that has continued to be updated and a fan favorite. StoneGuard provides great rock protection, while the multi-directional lugs provide excellent traction on a variety of surfaces.
They truly thought about the trail runner with things like holes in the upper to drain water or a place to connect gaiters.
Again they are a similar level of cushion to other Altra shoes.
0mm drop
9.2 oz women's, 11 oz men's
$150
Carbon Fiber Plate Shoes
Are they cool new technology, yes. Do they last as long as your other shoes, nope.
So if you want to test these out use them for speed work and then race day!
Watch my detailed video on how Carbon Fiber Shoes work.
More About Altra
ALTER + ULTRArunning = Altra.
The name came to be from a crazy path of a young marathon runner named Golden. He started altering regular shoes to create a zero drop with cushion…it slowly became a bit of a black market thing.
People would literally buy a shoe from the running store owned by his family and then ask him to rip it up and remake it as zero drop footwear!
Suddenly, he realized they were doing this for nearly a 1,000 people. Maybe making a shoe would just be easier.
Thus, in 2009 the brand was born.
More About Brooks
Believe it or not, Brooks started out in 1914 making ballet slippers and bathing shoes. Since then, they have made everything from baseball and football cleats to roller skates.
It wasn't until Frank Shorter won the marathon at the 1972 Munich Olympics that Brooks considered limiting its focus. The first running shoe debuted in 1974 and their most popular running shoe, the Adrenaline GTS first hit the market in 1999.
In 2001, Brooks decided to focus solely on running.
They introduced the Transcend in 2013, a shoe that used new biomechanics technology to create a GuideRails technology, allowing runners to run naturally without trying to correct their gait.
The Seattle-based company is also well known for its commitment to sustainability and giving back. Brooks donates time, gear, and money to companies that align with their values around diversity, equity, and inclusion and staff receive paid annual volunteer time.
How to Choose Brooks or Altra?

Brooks and Altra are two loved running shoe brands, that happen to be very different. So it's important to focus on what feels good for you, not just what your friends are recommending.
Your gait and feet will change over time and you may need to change shoes.
This is also why I recommend rotating through several pairs of shoes at once.
Keep in mind that shoe design can change, even with the same model, so always assess how the shoe fits every time you replace a pair. And remember to take advantage of great return policies like those at Road Runner Sports (test things out!!)
For more help selecting the right shoe for you, don't worry, I've got you:
Other ways to connect with Amanda
Instagram Daily Fun: RunToTheFinish
Facebook Community Chatter: RunToTheFinish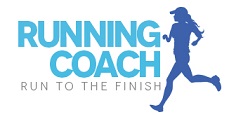 Sign Up to Receive a Weekly Newsletter with Top Running Tips and Laughs