Confession. I don't cook very often with nut butter because I'm usually eating it directly off the spoon. However, I realize the value in creating some great healthy almond butter desserts so that I can keep my portions in check.
I mean, if I want to….but do I want to?? (checkout my nut butter addiction support group, you'll understand)
Personally I'm not sure why you would want to dilute the straight off the spoon taste…but just in case you're more of a cook here is a round up of healthy almond butter dessert recipes to satisfy every craving.
19 Almond Butter Dessert Recipes
For some reason, I find I enjoy almond butter and even sunflower butter and ok cashew butter a lot more than peanut butter these days. No good logic for it, but I won't turn down a reason to test out some almond butter desserts.
Remember in most cases we want the NATURAL stuff.
No added sugars.
No added salts.
No added oils.
All of that can change the taste of a recipe, plus it's extra unnecessary when adding it in with other ingredients.
Because we all know that fat is good for us! Keeps our heart healthy, our hair shiny, adds more plant based protein to our diet and fuels our long runs!
Don't be afraid to add a few of these to your weekly yum rotation.
Let's start with one of my favorite meals, breakfast. I feel like adding almond butter makes everything a little sweeter and suddenly breakfast can start to feel like dessert!
1. Paleo Zucchini Almond Butter Bars by Hummusapien
2. Banana Almond Butter Protein Shake by Whole Food Lab
3. Almond butter pumpkin pie eggs (living up to #strangebutgood) by Sprint 2 the table
4. Almond Butter Banana Coconut Pancakes by Nutrition Nut on the Run
5. Warm Almond Quinoa Breakfast Sundae by The Healthy Apple
6. Paleo Chocolate Almond Butter Crepes by I Heart Umami
7. Almond Butter Jelly Cookie Bars from Paleo Running Mama (pictured below)
Vegan Almond Butter Desserts
Have some food intolerance issues like me? No worries, I've got you covered with these vegan dessert options which will therefore by default be dairy free!
8. Vegan Chocolate Chip Cookie Dough by Running with Spoons (pictured below)
9. Vegan Flourless Chickpea Blondies by Ambitious Kitchen
10. "Reese's" Almond Butter Cups by In It 4 The Long Run
11. Almond Butter Protein Cookies by The Fit Cookie
12. Vegan Chocolate Chip Almond Butter Brownies from Emilie Eats
13. Healthy Vegan Truffles (use any nut butter) from RTTF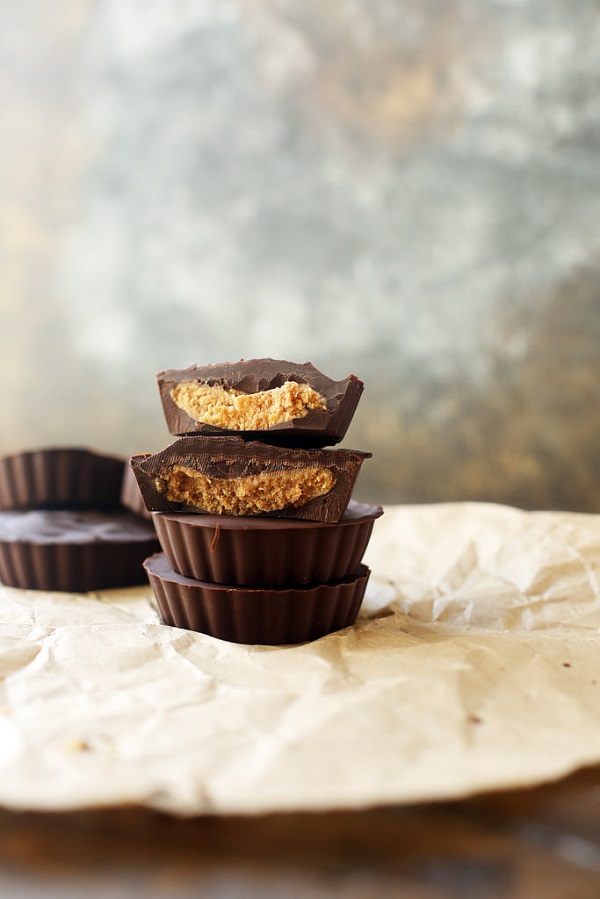 Almond Butter Snack Ideas
One of the reasons we all turn to snacks is because we're busy! We need to grab and go, so these recipes will ensure you can do just that while feeling all virtuous about your healthy snack.
14. Almond Butter Espresso Bars from Maebells
15. One dish Protein Trail Bars by RTTF
16. Red Lentil Muesli Bars by RTTF
17. Almond Butter Chocolate Chunk Protein Bars by Vegan Richa
18. No Bake Almond Butter Coconut Bites from Beaming Baker
19. Almond Butter Chocolate Chip Cookies from Live Well Bake Often (pictured below)

Really the ideas abound, but basically all of these are on my must eat ASAP list.
What's your favorite way to enjoy almond butter?
Other ways to connect with Coach Amanda
Instagram Daily Fun: RunToTheFinish
Facebook Community Chatter: RunToTheFinish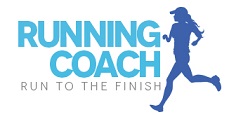 Sign Up to Receive a Weekly Newsletter with Top Running Tips and Laughs