The winner will be drawn soon...so time to check-in and see how everyone has done with their 3 changes.
Did it help you to publicly state your changes? Were you able to stick to them and see changes?
Any interested in doing this again...because you know I do it every month!
As you know I actually went with 5 changes, so that 3 could be my daily items for my ongoing 30 day birthday challenges:
Tossing old ratty running clothes:
I am actually, AMAZED that I have followed through on this and not spent a ton of money. I shared some of it in my
running shorts
post, I'll do a recap of shirts and such since I've had a few questions in that area...soon.
No more cereal straight from the box:
This was a GREAT challenge for me, all those little calories that add up. I am down to like 1 cup of cereal a day from 2-3 cups..so yes this is working.
Daily sunscreen:
I'm very conscious now about making sure my face is sunscreened and I'm wearing hats. I do a good job with arms and legs when in a swimsuit, but I'm still fialing other times.
Cut the surfing:
This was one of my best changes. I stopped using the phone at night next to my bed to check email or twittter or facebook and I am sleeping better! I also closed the computer to spend time with David.
Call someone:
I am not great about calling people...for some reason I feel silly when I call them. But the past few weeks, I've consistently picked up the phone and it feels really good. I need to keep working on this though as friends are so very important to me.
----------------------------------
Gratitude Journal
May 12
I am grateful for on time trains
I am grateful for quiet time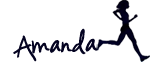 I am grateful for new songs on the radio
I am grateful for new recipes
I am grateful for super dark chocolate