Many of you have been rocking out the
3 changes challenge
and it's been very fun to see everyone's posts!! I am working diligently to keep my hand from reaching in the cereal box for random handfuls and I have been picking up the phone to talk to more friends.
A lot of you selected some of the same challenges and I think that goes to show how often it's the little things we KNOW we should be doing that get neglected. Here are a few of the biggies:
A. Drink enough water
B. Wear sunscreen
C. Call friends - Isn't that connection so much better than an email? Why is it so hard?
D. Stop the random snacking
I'm going to be looking up information to help us all with these challenges so we can make these sustained ongoing changes for our entire lives!!!
POINTS
Now to earn some extra points and of course
more importantly to provide each other with some support
, go to the
Challenge document
and find someone who is doing a similar challenge and go give them some support or an idea to help achieve the goal.
+1 for visiting another bloggie and leaving a supportive comment
+1 for leaving a comment here on how your challenges are going
+1 for leaving a comment to help me keep my hand from wandering in to the Kashi box. I think working from home is giving me too much availablity to my tasty treat.
--------------------------
Gratitude Journal
April 21
I am grateful for supportive comments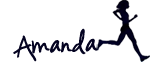 I am grateful for plastic measure cups
I am grateful for maintenance people that call back
I am grateful for an upcoming vacation
I am grateful for ongoing work