First let me just say this...I didn't know if I could do my hill work this morning. I just felt sluggish, but I headed out and I started in with my mantras of "Stronger". Then I saw manatees, then I saw St Pat's set up madness, then I saw a movie shoot in front of our building...yup it was a pretty cool morning.
So yes, I did the hill workout and it went FAR better than I expected (thanks to many of the above scenes). I used the bridge again which is .45 miles up and .45 miles down...so it's actually a great practice for both up and downhill running...yet it feels like too much of a break on the downhill.
TIME CHANGE

Seriously WHY are we still doing this? Now it's dark in the morning so no one wants to get out of bed. Kids want to stay up later and it's not summer time yet, so parents are exhausted and just want to go to bed... HOW IS THIS HELPFUL?
I don't have kids, so really that isn't an issue for me. I just don't like having my schedule screwed with...pardon the language. Is the time change messing with you at all?
Do you think we should still have the time change?
SUGAR
So are my workouts feeling
tougher because of my drop in sugar in take?
OR because of this stupid time change? I actually think it's the sugar because then I dropped my carbs as well...hopefully a few more days and this will all be behind me.
What are you doing for St. Pat's
??? I can't say I've celebrated all that much in the past, but there is a huge party right outside my condo, so I'll be checking that out!
----------------------------
Gratitude Journal
March 17
I am grateful for fun places to run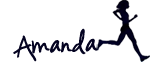 I am grateful for creative thinkers
I am grateful for graphic designers
I am grateful for Facebook statuses
I am grateful for new technology to simplify life