I bet you thought with all my crazy travels (arrived at parents by midnight and am off to the airport again now at 8AM) I would forget the weekly Opinions Wanted Friday...WRONG-O!
They tell me it's now that time of year...holiday shopping. I must admit I am a lucky duck who has very few gifts to buy or for some of you that may not seem so lucky.
Hubby and I prefer to take trips rather than do gifts...my parents and I also like that idea...we've stopped doing gifts with his siblings which leaves only his parents and niece/nephews! SWEET.
I am not a shopper, I like to peruse online and look at the ads, but I don't like the crazy stores.
What about you? Do you live for Black Friday? Do you have a Christmas list as long as your arm?
Checkout this great
coffee/chocolate
giveaway
The
ultimite birthday
giveaway
----------------------
Gratitude Journal
Nov 21
I am grateful for grandma Brooks
I am grateful for David's parents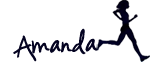 I am grateful for David's sister
I am grateful for David's brother
I am grateful for their spouses
I am grateful for their cutie pie kids