LESSON 1
Returning to the house where you were 35lbs heavier… and all the treats are still requires you to not slip back in to that lifestyle. My parents very much respect that I filled their fridge with fruits and veggies, but it doesn't mean I am not sorely tempted to eat the cookies, twizzlers, ice cream, oreos, M&M's etc…and now we begin to see why I used to say I had a sweet tooth.
LESSON 2
Stress is a fickle friend…helping you to get things done and then preventing you from getting things done. I have not really followed through on my meditation this last week because I felt so time crunched…which is the WHOLE POINT to slow down.
DAY 15- Sunday (long run, running errands, open house!)
Mind: Returned some purchases, returned library books, changed all magazine addresses, cleaned for open house
Body: I felt really hungry all day and I think in retrospect I needed more protein. Overall I did very well listening to my body, I just couldn't quite figure out what it wanted. Had a morningstart patty at 8:30PM to finally try and get my stomach happy.
Soul: 10 minutes yoga
DAY 16- Monday (in office with internal meetings, group run)
Mind: Changed all banking and finanical addresses, completed new W-2, talked to movers
Body: I was craving chocolate today, due to some stress I think and ended up eating a cookie…good news is that one cookie was enough and I was done thinking about sweets.
Soul: 10 minutes yoga
DAY 17- Tuesday (in office with no meetings, night packing)
Mind: Talked with real estate agent more, last load of laundry, looked up Miami libraries (looks like I can take the metro mover a few stops then walk 2 blocks, PERFECT!!)
Body: I think I did well…sort of confused. I had been craving a cookie from WF. When I got there they didn't have it, so suddenly I was all over this ciabatta bread. It seemed wiser to go with my current craving so I did…but I was confused by this bodily change!
Soul: 10 min stretching…not meditation but felt good
DAY 18- Wednesday (in office client meetings, pack)
Mind: Packed 10 day suit case, took all pictures down, packed up some food to keep, mixed up smoothies for week, signed up for Internet
Body: My stomach has been hurting…but I keep eating
Soul: 20 minutes stretching…not meditation
DAY 19- Thursday(morning physical, working at home while movers pack)
Mind: Movers here
Body: Over ate in the evening…must be stress because I wasn't really that hungry
Soul: 20 minutes stretching…failing on calm meditation
DAY 20- Friday (In office, movers packing house, head to parents)
Mind: Cleaned up house, talked with movers, all kinds of paperwork,
Body: Again the evening seems to be when I am taking to over eating. My major problem is my stomach hurts and the thought of really filling veggies is turning me off
Soul: 10 minutes stretching
DAY 21- Saturday (long run, painted house, worked on house, running errands)
Mind: Painted, loaded up things to go to parents, cleaned out the fridge, cleaned entire house…seriously that house is spotless
Body: I really listened to my body. We even went for Mexican and I a chicken burrito, but since it didn't taste that great I just stopped eating…that was amazing.
Soul: Really my long run was my meditation. My leg hurt so bad when I started that I almost quit at 3 miles. Then I started to count my blessings and OH MY GOSH this was the most cathardic and stress relieving run in a very long time. I stopped at 13 miles because my mom was already busy painting on my house and I felt horrible I wasn't helping.
If my 4 giveaways for Pepper Dog Salsa, Agape Bars, Solistic Bars, Celebrate Life Almonds or Moeben sleeves aren't doing it for you then checkout this soy goodness>>
——————
Gratitude Journal
Oct 5
I am grateful for only 3 days in the office this week
I am grateful that I believe in my team
I am grateful for people who pay attention to details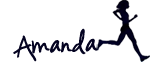 I am grateful for a mom that's a work horse
I am grateful for quality time with my dad