First thank you for all of the great birthday wishes! Seriously you know how to make a girl feel all warm like a chocolate cookie inside…mmm cookies.
I am getting a massage Sunday and got my hair done Wednesday night as a gift to myself..but yesterday was one of the best birthdays ever…I heard from some great friends who I honestly think about a lot but don't talk to much…I RAN WITH HUBBY!!! He sent me gorgeous flowers and was dying to take me to dinner..so I got some amazing seafood and my all time fav…mashed potatoes. Pictures to come later!
If you haven't entered my birthday goodie bag giveaway…well I think you should but everyone who has entered may wish I'd stop mentioning it.


QUESTION!!!
I am officially registered for the Vegas RNR Marathon (Happy birthday Kim) and now it's time for this virgin Vegas girl to book some tickets
Resources? Best ways to find deals? Package deals? Do I need to kill someone, know someone, sleep with someone….sorry I've seen too many movies.
RANDOM
I went to get my new drivers license yesterday…seriously when was the last time someone asked you your height and weight in public…it felt weird but unlike 6 years ago I was able to give my actual weight and not think twice about it!
———————
Gratitude Journal
Aug 14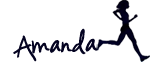 I am grateful for healthy long hair
I am grateful for a gay hair dresser who is HILARIOUS
I am grateful for people who speak their minds
I am grateful for LOTS OF BIRTHDAY WISHES
I am grateful for new songs on the radio